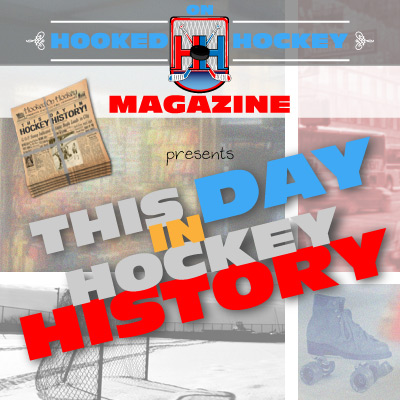 Today in hockey history, more ridiculous Gretzky facts (because you can never get enough), an eight-goal performance, a team achieves a record they probably didn't want to have, an Islanders streak comes to an end (a good one, surprisingly), and a very, uh, recognizable goalie makes his NHL debut.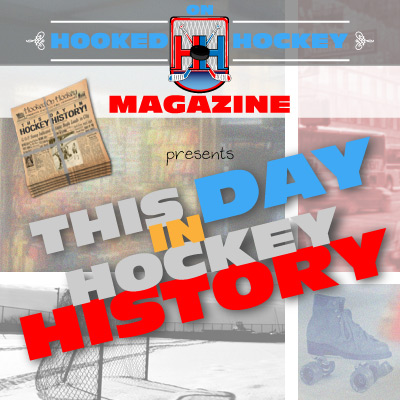 January 27, 1913 – Harry Hyland, a Hall of Famer, scored eight goals in the Montreal Wanderers' 10-6 win over Quebec in an NHA game, which was four years before the formation of the NHL. To be fair though, hockey has gone through a bit of reverse inflation since that time, and eight goals back then is like the equivalent of two goals in today's NHL (or one Scott Gomez goal).
January 27, 1979 – Ulf Nilsson scored five points as the Rangers beat the Islanders 7-2 in Long Island, ending the Islanders' 23-game unbeaten streak at home. Things were a bit different back then for the Islanders.
January 27, 1984 –Wayne Gretzky followed up his birthday celebration by extending his NHL record for a consecutive point-scoring streak to 51 straight games in a 3-3 Oilers' tie against the Devils. It would be the final game of the streak, sadly, which began on October 5, the first game of the season. In those 51 games, he scored 61 goals (more than a goal per game) and 92 assists (almost two assists per game), giving him an average of three points per game over a 51-game span. Are you kidding me? (He also holds the 3rd and 4th longest streak, too.)
January 27, 1996 – The Ottawa Senators extended their NHL record for a home winless streak to 17 games (0-15-2) with a 2-2 tie against the Leafs. Daniel Alfredsson, a rookie at the time (crazy, I know), picked up a goal and an assist and goalie Damian Rhodes made 42 saves for the Sens. They would finish the season 18-59-5, which is terrible, but not as bad as some of the Sharks' early seasons.
January 27, 2001 – Rick DiPietro made his NHL debut for the Islanders, making 29 saves AND picking up an assist in a 2-1 losing effort against the visiting Buffalo Sabres. And they never saw him again.
Source: Hockey Hall of Fame