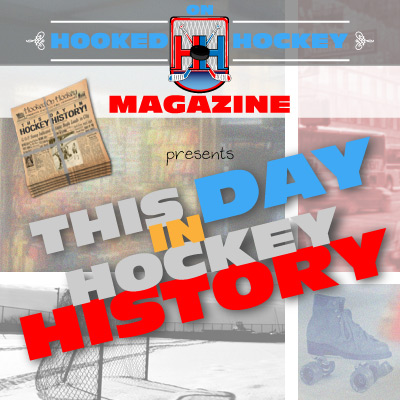 Today in hockey history, two great Detroit goalies who were incredibly different return to the Red Wings in very different ways.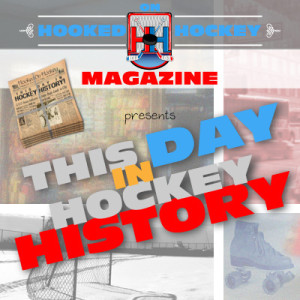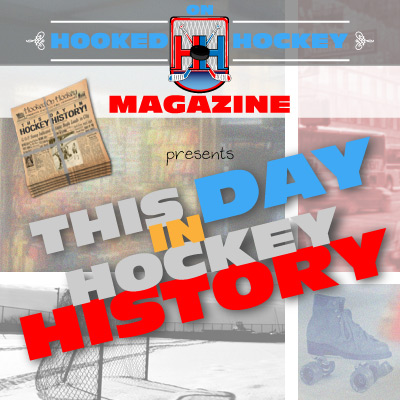 July 10, 1957 – The Red Wings traded Johnny Bucyk for…Terry Sawchuck. It was actually a return to Detroit, as Sawchuck had played his first six seasons with the Wings before being traded to the Bruins (the Wings believed they had a younger goalie that would be better). Sawchuck played two poor seasons with Boston, but that was mostly because of health problems and general weakness, although the media spun it by saying that he was a "quitter." You can read more about Sawchuck's painful and exhausting career in a previous TDIHH. He played seven more years with Detroit, winning a total of five Cups with the team, before playing three years in Toronto (winning another Cup), one in LA, one more with Detroit, and his final year with the Rangers. Quite the career that was possibly cut short, or had just recently ended, by a compilation of injuries following his final season in 1970.
July 10, 2003 – Goaltender Dominik Hasek, "the Dominator" announced his un-retirement, signing with the Red Wings, after retiring just one year earlier in which he led his Red Wings to a Stanley Cup championship, the first of his Hall-of-Fame career. Yeah, I think he and every realized he had made a mistake and retired too early. He'd play four more years, three with the Wings and one with the Senators, including another championship with the Wings in which he was actually the backup to Chris Osgood come playoffs (he faced only 89 shots in the postseason, despite splitting games with Osgood in the regular season). Too bad he couldn't win a Cup with Buffalo, who he spent nine seasons with (damn that Brett Hull and his foot!).
Source: Hockey Hall of Fame