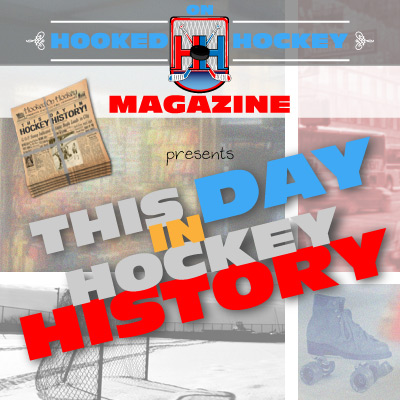 Today in hockey history, a coach's suspension indirectly leads to one of the greatest playoff traditions, Lemieux shows how important he is to the team, a team finally wins something, and a female accomplishes something never done before by a woman.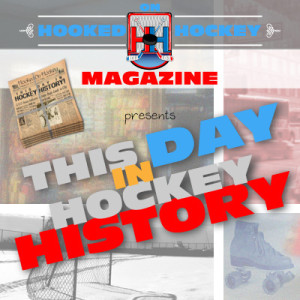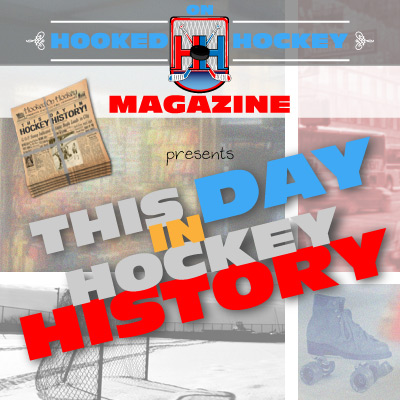 March 27, 1982 – Vancouver coach Harry Neale was given the smack down with a 10-game suspension by the NHL for his involvement in an altercation with the crowd in Quebec City on March 20 – after his Canucks' Dave "Tiger" Williams (you probably remember him as the guy who racked a ridiculous amount of PIMs) was punched by a fan, Neale went into the crowd to get back at the fan. He was temporarily replaced by Roger Neilson, who, after winning all four of his games in the regular season and sweeping the Flames in the first round of the playoffs, was given a more permanent position as head coach, as Neale took over general manager duties. Neilson led the Nucks to the Stanley Cup Finals, a journey that included the famous "towel power" incident (a still-standing tradition adopted by the entire league), but they were swept by the Islanders.
March 27, 1988 – Mario Lemieux scored two shorthanded goals and added three assists to lead the Penguins to a 6-3 win over the Nordiques. With the five points, Lemieux set an NHL record by recording a point in 11-straight Penguins' goals, the most by any player with one team (he recorded points on the first five goals). I guess you could say that he was pretty important to the team.
March 27, 1990 – The New York Rangers beat the Nordiques 7-4 with nine rookies in their lineup. The win clinched the most points in the Patrick Division. It was the first time the Rangers had the most points in the division since…the 1941-42 season (I only qualify as "having the most points" because they technically won the division in 1986 by winning the "Patrick Division Finals" game while being fourth in the division in points). They went 48 years without being first in the division. They missed the playoffs in 21 of those years, including an abysmal stretch where they made the playoffs just six times in 23 years!
March 27, 1993 – Sherry Ross became the first woman in NHL history to do the play-by-play of a game, filling in for an absent Gary Thorne on WABC Radio in a 5-2 Devils win over Washington. She only got to the first period, though, as Thorne would arrive later, but it was still a path-setting accomplishment.
Source: Hockey Hall of Fame