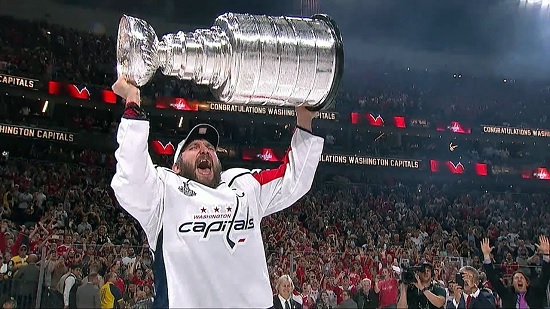 Alex Ovechkin is a goal scoring machine.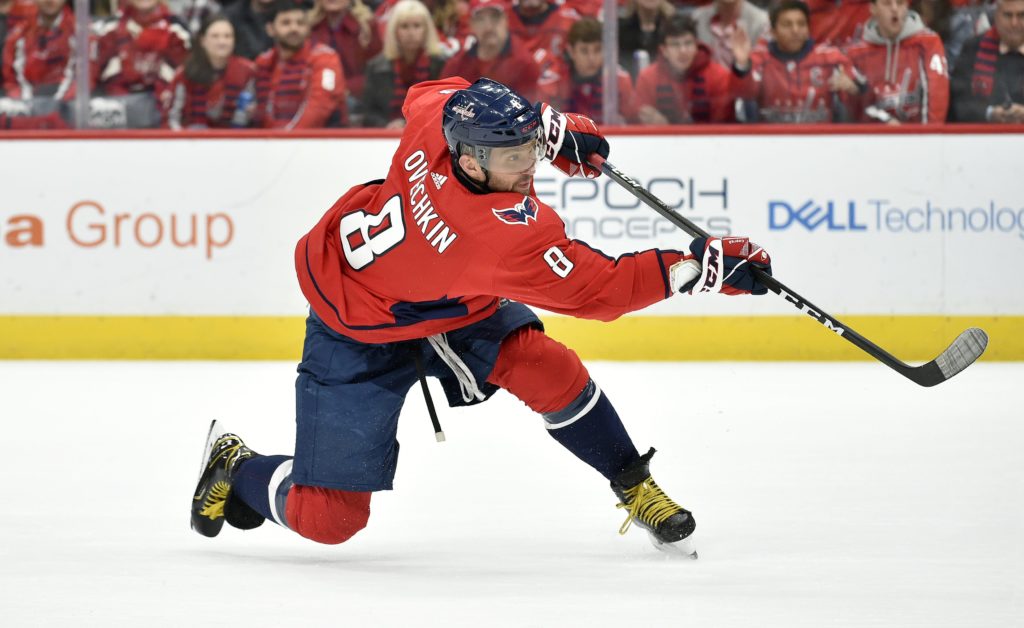 He is currently eighth all-time with 706 goals in the NHL, and would likely finish fourth all-time if the NHL holds a full season this year. Brett Hull is currently in that position with 741 goals, and I can't imagine Ovi not scoring 35 goals in a full season.
That puts Ovechkin and Washington in a weird predicament after next season, as it is the first time in 13 years Ovi will have to negotiate a new contract. After all, he is coming of a 13 year, $124,000,000 contract that many would have seen as a career-ending contract back when it was signed in 2008.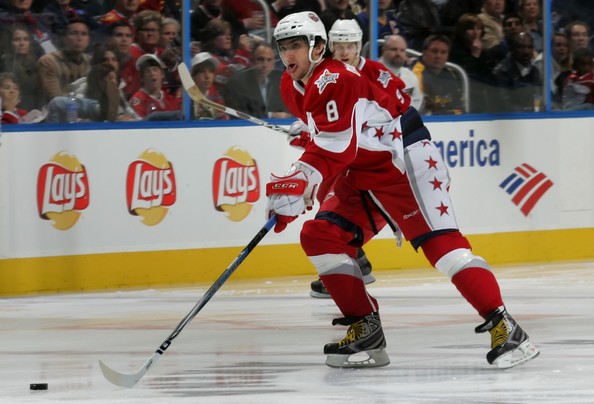 So what does a 2006 Calder Trophy winner, three time Hart Trophy winner, three time Ted Lindsay Award winner, eight time Rocket Richard Trophy winner, Art Ross Trophy winner, Conn Smythe Trophy winner, and Stanley Cup Champion demand in the open market?
If it was truly an open market, and Ovechkin was 25 instead of 35, then the contract would be one of, if not the highest, in the NHL.
But Ovechkin will re-sign with Washington and he is 35 now and will be 36 by the time next season kicks in – so what will he truly get in his next contract?
Complicating factors for the fact that because Ovechkin is 35, he is subject to the NHL contract rules that pertain to 35 plus aged players who sign new contracts. Without getting too much into it, players that sign a new contract after 35 years old are charged against their teams cap regardless of their current status. Essentially they are retirement and buyout proof.
Now if Russian reports are to believed, Ovechkin was offered a deal that ran anywhere from three to five years in length, with either the same AAV ($9.53 million) or a slight upgrade (up to $10 million) per season.
And why shouldn't that be a great idea for a franchise icon who brought the Stanley Cup to Washington for the first time?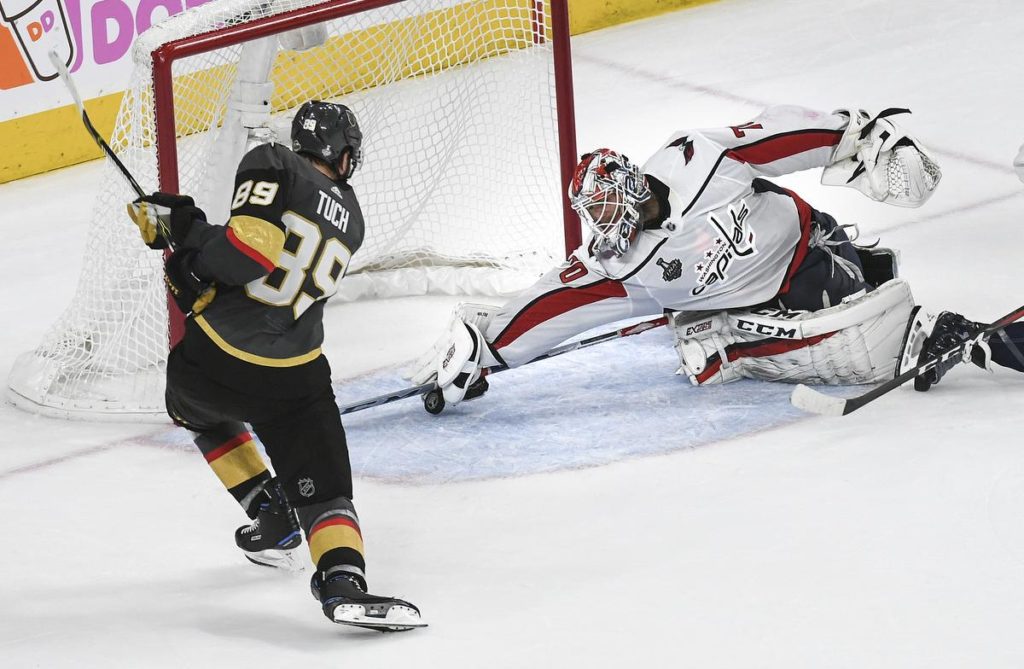 We've had two recent examples of teams being screwed by their decisions to pay players for what they've done as opposed to what they are going to do. First of all, the Chicago Blackhawks let fans know they will be rebuilding, which is partially due to the large amount of money and cap hits due to aging former stars Duncan Keith and Brent Seabrook.
The second recent example is more close-to-home for the Caps. Just take a look at what happened with the New York Rangers and "The King," Henrik Lundqvist, this offseason. It must have been a hard fall from grace for the former star-turned-buyout – even if it did eventually work out well for the Caps and put Lundqvist on a perennial playoff team.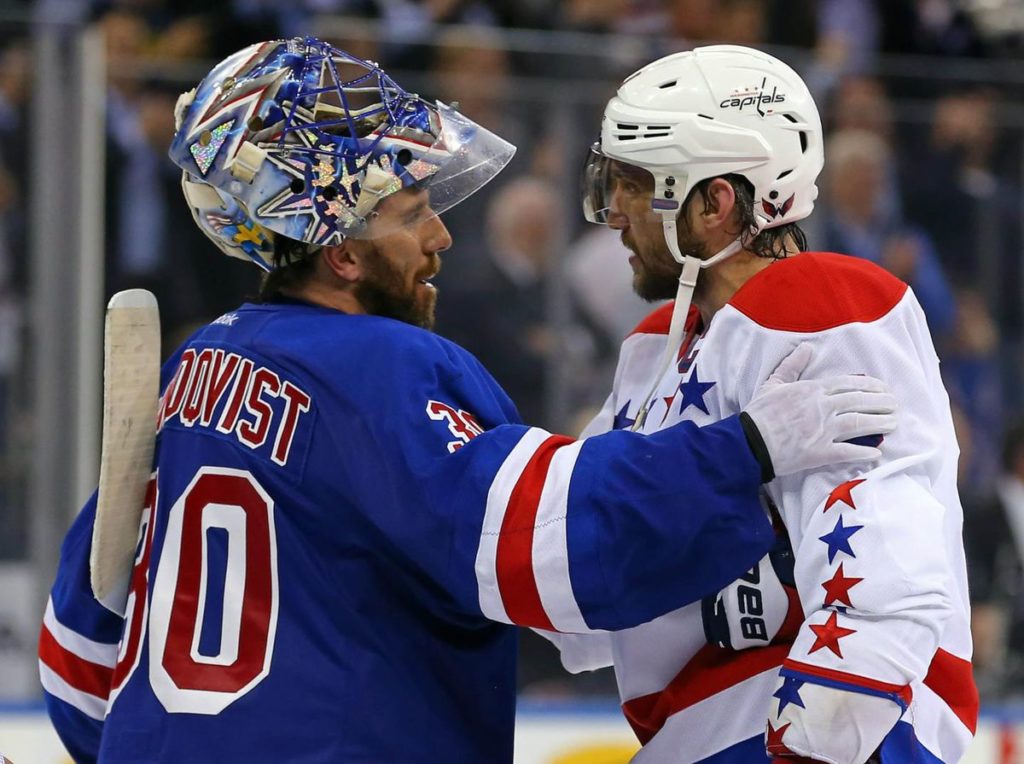 The Caps do have a projected $16.33 million in cap space for next season, and all of their team is signed next season except for Ovi and five other players. That sounds like a lot of cap space for flat-salary-cap-times, right?
Actually it's not as much as you think. I'll look into the crystal ball a bit and make some fun predictions based on potential salaries to show you how quickly Washington will go through that cap space.
In this hypothetical scenario, if you start with $16.33 million, even if you pencil in Ovechkin for a slight raise to $9.75 million instead of the full $10 million, that only leaves $6.58 million for the five other players.
Jakub Vrana is one of those players that needs to be re-signed. The former 13th overall pick is finishing up the last year of a two year contract that paid him $3.35 million this season. However, Vrana is coming off a season that saw him put up career bests in goals (25), assists (27), and points (52) – all in a shortened season.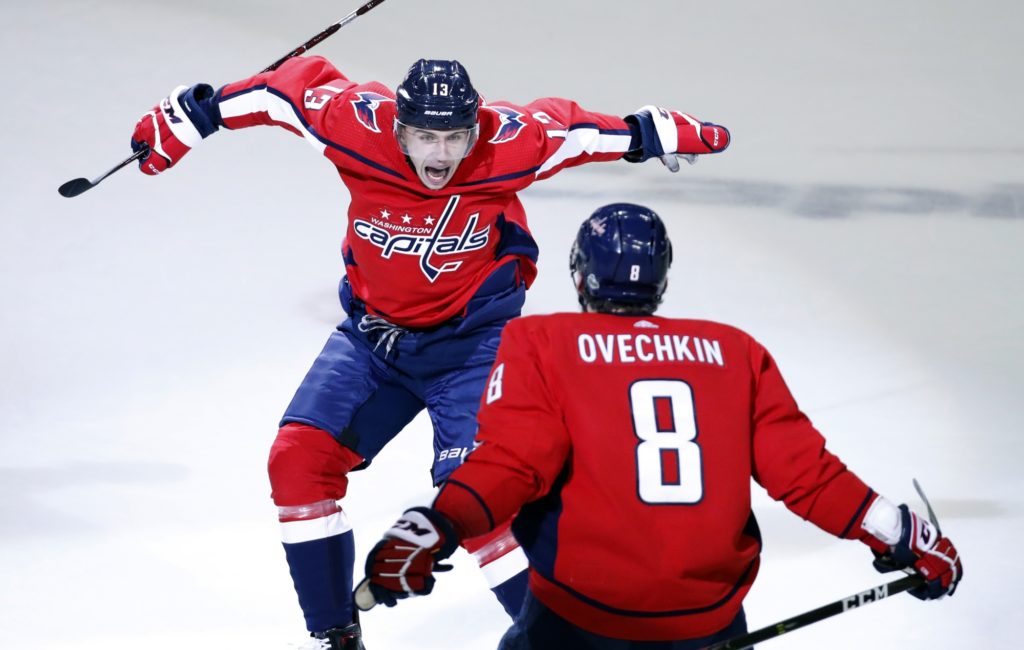 He put up five more points than his previous career best (47, 2018-19) despite playing 13 fewer games than that season. Even if he only gets a small raise, that will eat up a significant amount of the remaining space. If the Caps really squeeze Vrana on a one year deal – which would walk him right to free agency – they still are probably looking at about a $5 million hit.
That brings you down to $1.58 million in this scenario. Even if Vrana's contract is only $4.5 million, that still is only $2.08 million left – and did I mention both goalies, The King and heir-apparent, Ilya Samsonov, both need new contracts?
Plus they only have six NHL defensemen under contract after this season, with Trevor Van Riemsdyk and Jonas Siegenthaler both needing new deals or replacements after this season.
See what I'm getting at? Even if $16 million seems like a lot now there's not a lot of space to work with in reality.
The Caps can and will move some of their fringe pieces to make it work. Successful NHL teams have a history of having to part with important pieces, just ask the Chicago Blackhawks.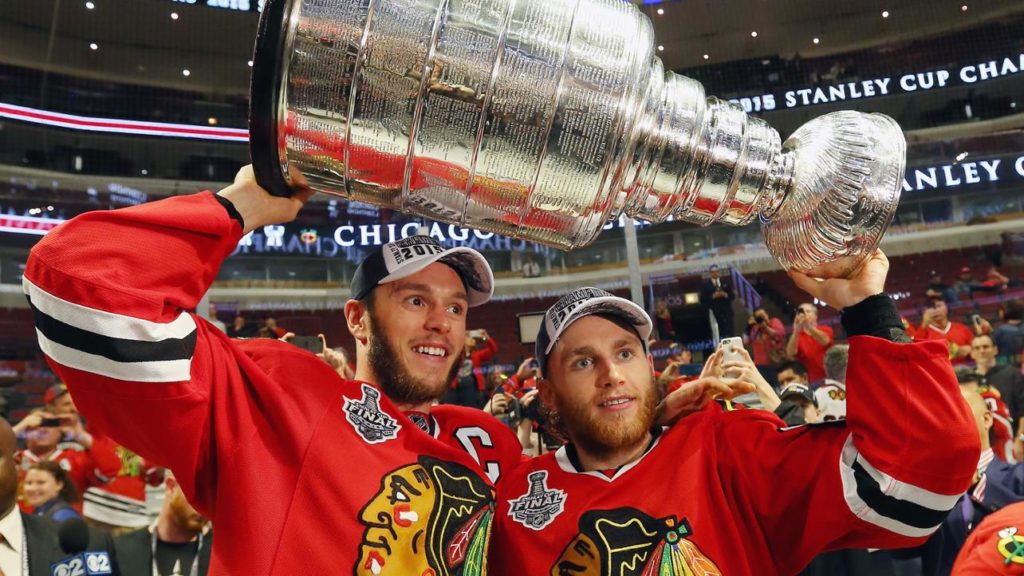 So the main question boils down to this: how much does Ovi want to help the Caps?
No, I'm not talking about an aging Joe Thornton signing a league minimum deal to help the Leafs. Thornton is 41 years old and (taking out his shortened 47 game season in 2017-18) his last three full seasons have produced point totals of 50, 51, and 31 points last season.
Ovechkin may not be in his prime, but he's till producing at an elite rate. His last three seasons have produced 87, 89, and 67 points (in 68 games) this past season. He has also scored 49, 51, and 48 goals (again in the shortened season) these past three seasons. Those three goal totals have also won him the Maurice Richard Trophy as the NHL's leading goal scorer for the past three years. Those are three of his nine (!) total Richard Trophies.
He still even has an outside chance at passing Wayne Gretzky's goal scoring record of 894 goals. Ovechkin currently sits eighth all-time at 706 career goals, but even a 40 goal season next season would put him in fourth place, about 20 goals behind Jaromir Jagr. He would need to score 37.6 goals/season for five season to catch the Great One. He has previously said he intends to go after the record.
"I have to be healthy. I have to be in good shape," Ovechkin said. "I'm going to try to do it, but you don't know what's going to happen in the future."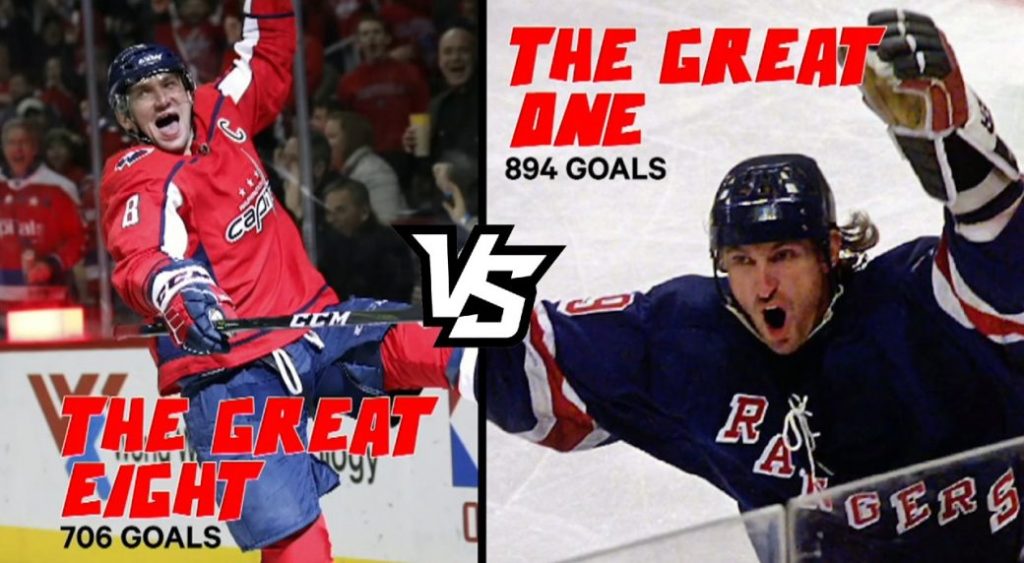 So when I say how much does Ovi want to help the Caps, I'm not talking about him taking millions less. What it really comes down to is a matter of $800,000. He's (probably) not going to take less than the $9.2 million per season that Nicklas Backstrom negotiated two years ago – he's still too good to take less and it may very well be his last contract.
He may not really even want to go less than his current $9.53 million per season AAV. But does he really want to go up to $10 million per season, taking extra hundreds of thousands of valuable dollars his franchise desperately needs?
Again, it's still early, but my guess is somewhere around the $9.75 million per season range on a three year deal. It's the closest fit for Washington's salary cap jigsaw puzzle.
However, like Ovechkin himself said, "you don't know what's going to happen in the future."