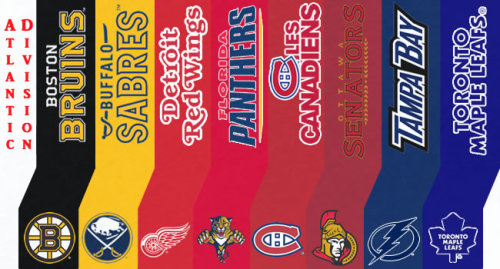 On Tuesday, we released our first edition of the True Record standings.
As part of the recurring feature, I'd like to spend a little time each month discussing some of the things I gleaned from the latest edition, one division at a time.
Today: The Atlantic Division.
*Remember, standings current prior to games on Tuesday, December 9.
The biggest takeaway for me was definitely the position of the Tampa Bay Lightning. I know this team is good, but the True Record standings show that they are arguably the best team in the league. Thanks to 17 of their 18 wins coming in regulation, the Bolts have separated themselves from the pack in our standings. And in the Atlantic alone, they sit two points ahead of the Detroit Red Wings and 7 points ahead of everyone else.
The Montreal Canadiens are as overrated as you think they are. All it takes to really know that they will come crashing back down to Earth sooner or later is their baffling goal differential, but the True Record standings show how much they have benefited from that skills competition the NHL uses to decide games. The Canadiens have won four games in shootouts, and they have lost two in overtime. Overall, they have gained five extra points thanks to horrible NHL rules. As I alluded to previously, the Canadiens are a distant third when the Atlantic is reshaped by True Record.
Perhaps the most interesting thing about True Record is what it reveals about the bottom-feeders of the league. For the most part, they are somehow even worse than the real standings tell you. The Buffalo Sabres, for example, are really, really horrible. They have won five regulation and overtime games and lost seventeen. Five of their games (four wins) have gone to shootouts. In the True Record standings, the Sabres are the worst team in the Atlantic Division by a significant margin. The seventh-place Ottawa Senators are seven points ahead of them.
What did everybody else take away from the True Record standings in the Atlantic? Did anything surprise you?
Taylor Gaines can be reached at TGaines@hookedonhockey.com or on Twitter @GainesTaylor.