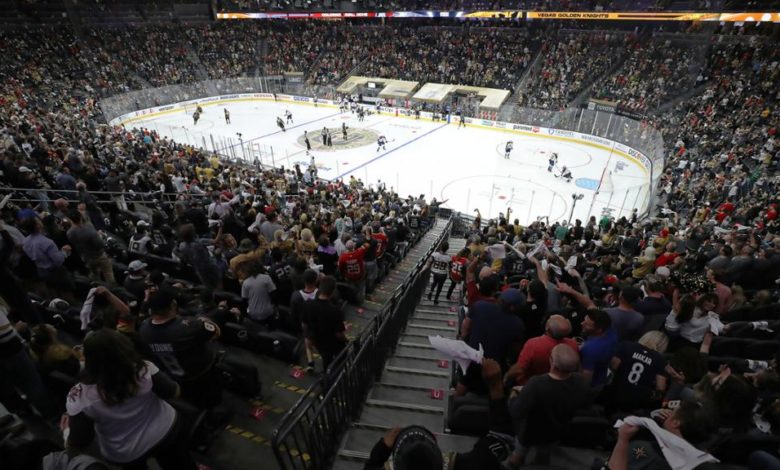 The NHL is usually filled with four tiers of teams.
You have your "contenders" tier which is usually 2 or 3 teams that are Cup favorites. You have your "playoff tier" of teams. Those who will make the playoffs (most likely) and it's just a questions of how far they will go. You also have your "tankers" tier which are the Buffalo and Arizona of this season. Teams hoping for the highest pick they can get.
Last but not least, you have the majority of teams in the league who are in the "bubble tier." These are the teams that aren't guaranteed to get in the playoffs. They are the young teams, the teams with quite a few gambles on the roster, the teams who have lots new signings and more. These are the teams that if a few things go right they could go on a long run. However, if a few things go wrong they could find themselves near the bottom of their division.
So without too much ranting, let's look at five "bubble" teams that could surprise this year, for better or worse.
Chicago Blackhawks
The 2020-21 Chicago Blackhawks were much like we expected them to be. They were decent at putting pucks in the net (16th in goals for/game) and horrible at keeping it out of their net (24th in goals against/game).
The Hawks are almost the perfect example of a team that could "go big or go home". They added a number one defenseman in Seth Jones. They added a number one, Vezina-winning goalie in Marc-Andre Fleury.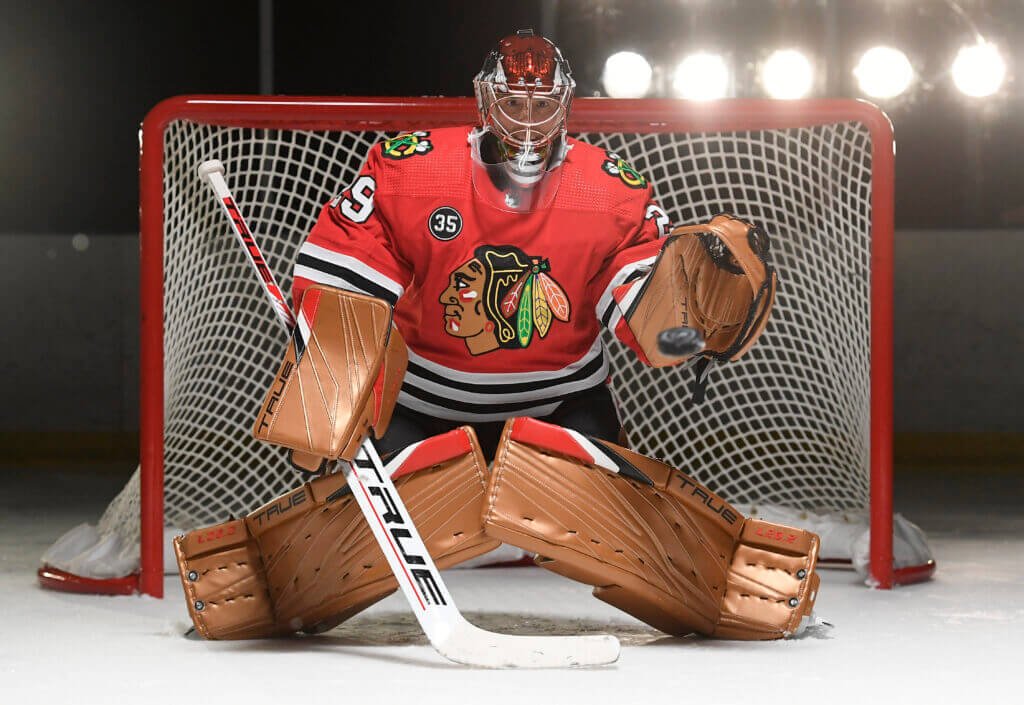 They have an improving offense, with another year of growth for Dominik Kubalik (26), Alex Bebrincat (23), Dylan Strome (24), and Kirby Dach (20).
With all of the excitement, they still have some question marks, with unproven Alex Nylander and Henrik Borgstrom in the fold on offense. Their defense now features Jones, but are Jake McCabe, Connor Murphy, Calvin De Haan, and Caleb Jones going to be able to provide the kind of defensive shelter Fleury experienced in Vegas? Probably not.
What will they get out of Tyler Johnson, the 31 year old who was acquired from Tampa Bay? Yes, he just won back-to-back Cups with the Lightning and is an improvement on this roster, but he was a third and fourth line player on those runs. Can he be a consistent top six player again on a Chicago team that has nowhere near the depth of Tampa?
It may or may not all come together for Chicago this year, but it will sure be fun to watch.
Edmonton Oilers
Fans in Edmonton may be ready to rip my head off for labelling them a "bubble team."
They clearly improved their offense with the re-signing of Ryan Nugent-Hopkins, as well as the additions of Zach Hyman, Warren Foegele, and Derek Ryan. They scored lots of goals last year (223- 12th overall) and Conner McDavid and Leon Draisatl will again be 100+ point, Hart Trophy threats.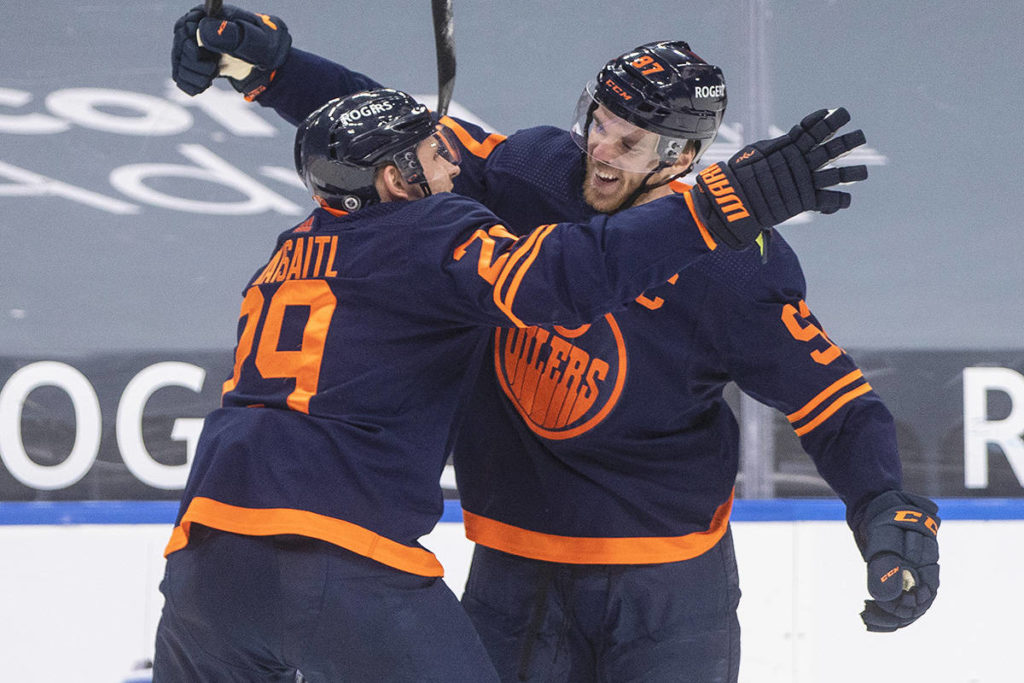 That said, the Oilers let in nearly as many goals (215 -21st overall) as they scored last year. Their defense and their goaltending were their biggest question marks then and that hasn't changed this season.
When fans begged for changes from the Mikko Koskinen and Mike Smith tandem, GM Ken Holland decided to stick with the status quo.
More concerning, you could make the argument their defense is worse than last year. Replacing Adam Larsson and Ethan Bear with 38 year old Duncan Keith and Cody Ceci doesn't feel like the need moved in a positive direction.
They also played coy with Tyson Barrie, clearly looking for upgrades over the offense-only defenseman, before settling on bringing him back after free agency had opened.
So while the left side of Darnell Nurse, Keith, and Kris Russell is decent, the right side of the defense is one big question mark between Barrie, Ceci, and youngster Evan Bouchard.
The "will McDavid want out?" questions some media members have made out will only grow louder the longer Edmonton stays cemented in mediocrity. Can they break out this season?
Philadelphia Flyers
This may come as a shock to some people after last season, but the Flyers are not a bad hockey team.
That doesn't necessarily mean they are a great team either. However, it's hard to see a situation in which they don't improve over last season. Even if goaltending comes back to normal slightly a bit from the black hole it was last season it would mean a vast improvement. Betting on the promising Carter Hart and a motivated Martin Jones sounds like a good idea.
Their defensive is improved as well, with two separate trades bringing in top-pairing and second-pairing defenseman in Ryan Ellis and Rasmus Ristolainen. Ivan Provorov, Travis Sanheim, Ellis, and Ristolainen are a big improvement on last year's top four.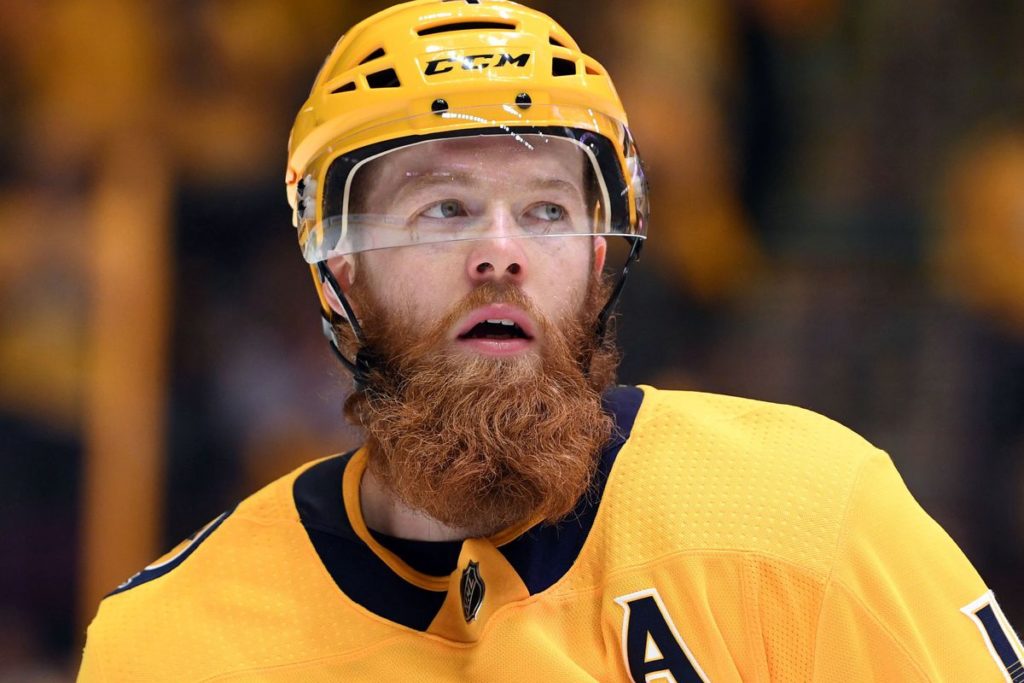 It's not all rosy in the City of Brotherly Love, however, as the Flyers will be without the recovering Kevin Hayes for at least a month of the season after undergoing abdominal surgery a few days ago.
That leaves the Flyers the option of Sean Couturier as their undisputed number one center, and then a whole bunch of question marks. Can Claude Giroux move back to center after struggling there that past few seasons and playing primarily on the wing? Is Morgan Frost ready to play in the NHL fulltime? Can Derick Brassard anchor a line in Hayes absence?
The trade for Ellis was 100% worth it, but situations like this are where Nolan Patrick could have had a chance to show his worth.
We also still have to see if the Cam Atkinson can supply as much (or more) of the departed Jakub Voracek's production.
If the Flyers goaltending bounces back and they can tough out the first month of the season, watch out. If not, their season could be over before it even really has a chance to get going.
Pittsburgh Penguins
How can I sum it up better than Josh Yohe, a Penguins' writer for The Athletic? In the Athletics' season predictions article, Yohe wrote this of how the Penguins will be compared to previous seasons:
"Worse."
Not only did the Penguins take a blow by Cody Ceci in free agency, but they then traded Jared McCann to avoid losing him to Seattle (where he ended up anyways), while losing Brandon Tanev in the expansion draft.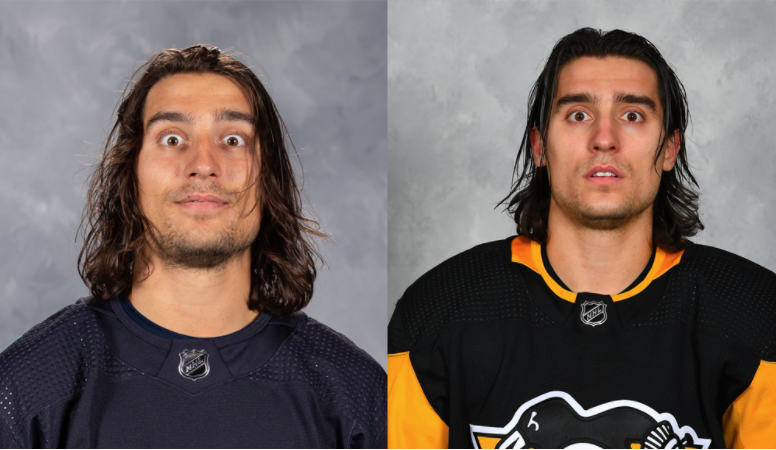 Replacements Danton Heinen and Brock McGinn don't scream "upgrade" over Tanev or McCann.
Is Tristan Jarry a starting goalie? Who knows. He has not proven to be consistently and it will be interesting to see how he recovers after a horrible series against the Islanders last playoffs in which he did this:
There's also the minor matters of the Penguins starting their season without both Sidney Crosby and Evgeni Malkin.
That's right. The Penguins will be without Crosby for at least the first two weeks of the regular season after he underwent wrist surgery this offseason. Malkin will miss at least two months of the regular season while recovering from a June knee surgery.
The Penguins are in arguably the toughest division in hockey this season; is this the year the beginning of the end? Or will Malkin and Crosby come back rested and stronger then ever to cement a modern day dynasty?
Seattle Kraken
Perhaps the most interesting "bubble" team, the Kraken are an experiment that everyone is waiting to see how it plays out.
They play in what is probably the weakest division in hockey this season. Facing off against young and/or rebuilding teams in Anaheim, Los Angeles, and San Jose will help. There are also unproven teams in both Edmonton and Calgary, not to mention whatever the hell GM Jim Benning is doing in Vancouver.
They may not have the overall depth of star power of most teams, but they do have good pieces in place.
Seattle will be hard to play against with a two-way forward core of Yanni Gourde, Jared McCann, Joonas Donskoi, Mason Appleton, Calle Jarnkrok, Colin Blackwell, and the aforementioned Brandon Tanev.
Jordan Schwartz, Alex Wennberg, Marcus Johansson and Jordan Eberle to provide a bit of pop and creativity.
The other side of the puck is their strong side.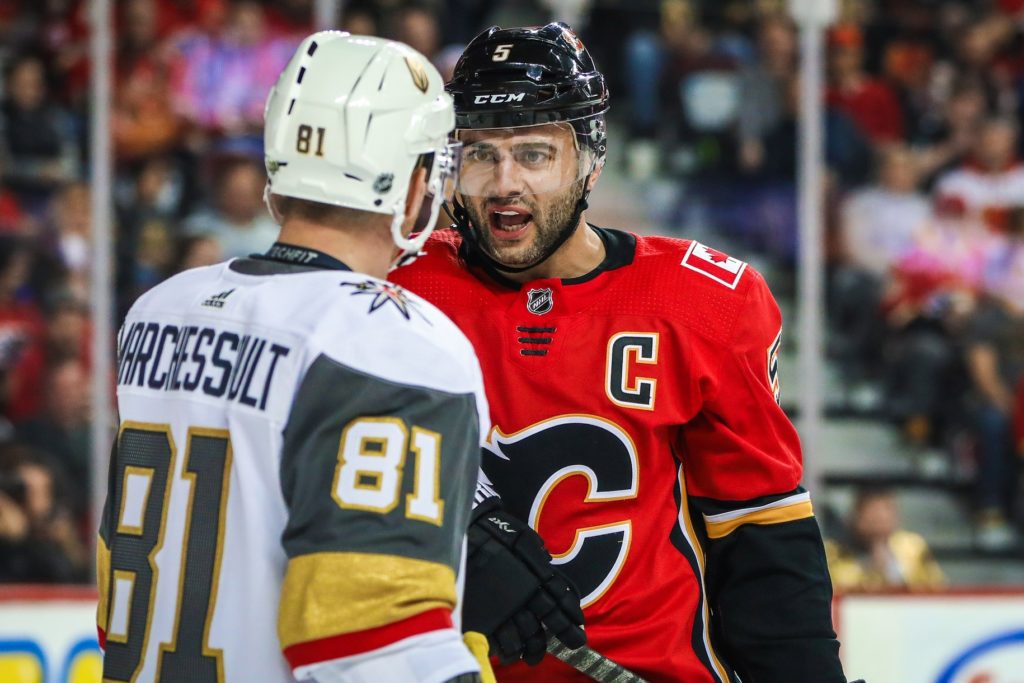 The Kraken have a defensive corps built around former Norris winner Mark Giordano. His veteran presence will have a huge impact on the new team. He's followed by shtudown specialists in Adam Larsson and Jamie Oleksiak. Vince Dunn is a good bet to run the powerplay and provide offense from the backend. Jeremy Lauzon will be a useful piece to round out the top four.
They also have Vezina-finalist Phillipp Grabauer backstopping them. Not to mention Chris Driedger, the breakout star of the last couple of season from the Florida Panthers piecing together what should be a solid tandem.
The Kraken don't have star power, but they should be tough to play against night in, night out.
Will that be enough to get them inside the metaphorical "bubble" of the NHL playoffs? Only time will tell.
Stay tuned for more from Hooked on Hockey Magazine on Facebook.