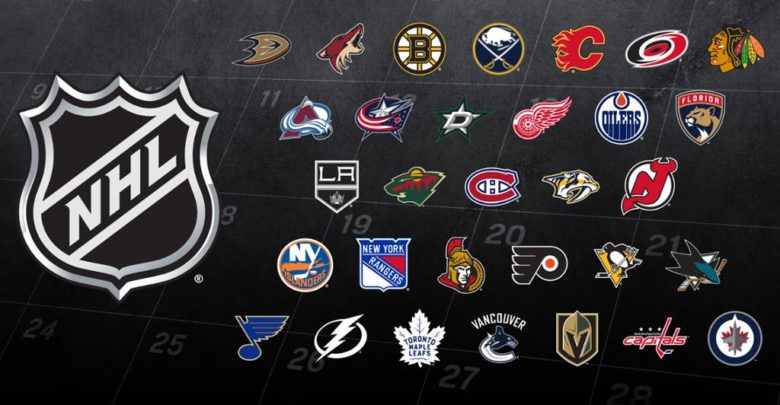 The new NHL season is upon us and we've already seen some interesting games, including an Leafs/Habs overtime season opener, a Connor McDavid hat-trick, a four point opener from Joel Farabee, an amazing Sidney Crosby goal, Kirill Kaprisov's first goal in his first NHL game (an OT winner), and the debut of Alexis Lafreniere and many other rookies.
With that in mind I wanted to take a quick look at what every team would like for this upcoming season if they had one wish. Keep in mind this is just a fun opinion piece, so what I think your team might wish for might not be what you think your team would wish for. Let me know if you agree or disagree in the comments. Anyways, here we go:
Anaheim Ducks
Wish: One last magical run for Ryan Getzlaf
Why: With most of the core aging and no true heir-apparent to Getzlaf, the Ducks may be heading towards some true rebuilding years. Why not ask for one more chance at the Cup for their captain while John Gibson is still elite in net and the defense is still (mostly) reliable. They'll need some secondary scoring to make this wish even remotely possible. Look no further than prospect Trevor Zegras. Zegras not only led the US to gold in the World Junior Championships, but also led the tournament in points and won the tournament MVP. I guess he's OK.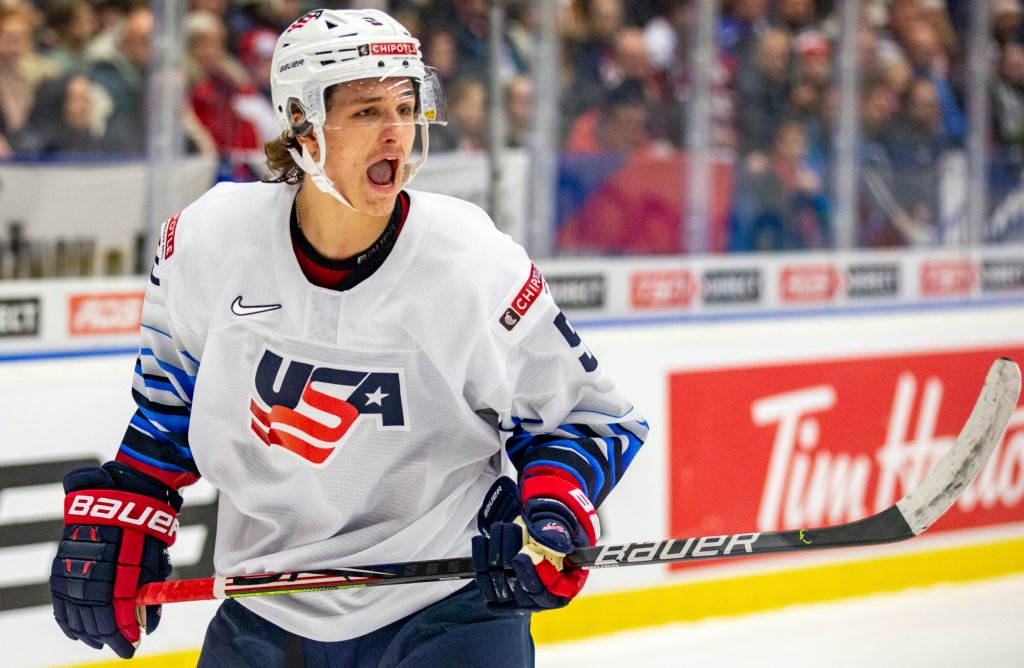 Arizona Coyotes
Wish: For something to go right
Why: Former GM John Chayka left the team just before the start of the playoffs last season, the Taylor Hall trade was a bust, they drafted a kid with lots of red flags that they eventually cut when his past came to light, and they were investigated for testing prospects before the NHL draft combine last year – allegations that turned out to be true and cost Arizona their 2020 second round draft pick and their 2021 first round draft pick. The Coyotes are also looking like they may be heading into yet another rebuild, after they came close to trading captain Oliver Ekman-Larsson, and recently offloaded Derek Stepan for a draft pick. They just need something to go right for them. Anything, really.
Boston Bruins
Wish: A left side defenseman to emerge
Why: I still can't get used to the idea that Zdeno Chara isn't a Boston Bruin. However, now that both he and Torey Krug are out of town, the Bruins really need someone to step up and fill those holes. Matt Grzelcyk is a good defenseman, but can he be a top pairing guy full-time? And can one of Jeremy Lauzon or Kevan Miller step up to fill the other top four role? That's what the Bruins wish for this season.
Buffalo Sabres
Wish: Start this season like the last two
Why: The Sabres started the last two seasons 17-6-2 (2018-19) and 9-2-1 (2019-20). That means they can build momentum at the beginning of a season and their usual second half nosedive shouldn't be as meaningful in a shortened 56 game season. Well, that's what they hope for anyways. It doesn't look like it will start that way after their season opening two losses to Washington (and a loss in which Eric Stall left the game after a hit to the head)- even if Jack Eichel and Taylor Hall looked great together.
Calgary Flames
Wish: Jacob Markstrom is more than another stop-gap
Why: After the Flames signed Markstrom to a massive free agent deal, they can only hope he lives up to his billing. After Mikka Kiprusoff retired in 2013 the Flames goaltending situation could be described as "below average" if you were being nice, or "dumpster fire" if you were not as nice. Take a look at this list of names of goalies who have started since Kipper retired and let me know who was a quality number one goalie during their time in Calgary:
Karrio Ramo, Retor Berra, Joey MacDonald, Joni Ortio, Jonas HIllier, Brad Thiessen, Nicklas Backstrom, Brian Elliott, Chad Johnson, Jon Gillies, Mike Smith, Eddie Lack, Cam Talbot, and David Rittich. So ya, they need a few saves if they want this team to ever live up to its potential.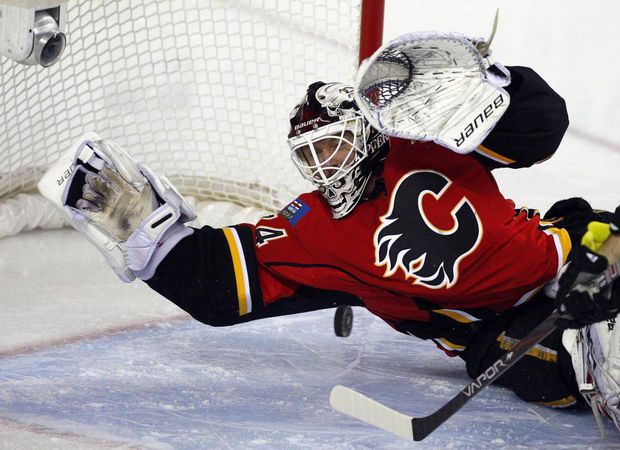 In good news, Markstrom played well in his Flames debut, a 4-3 overtime loss to Winnipeg.
Carolina Hurricanes
WIsh: Andrei Svechnikov keeps doing his thing.
Why: Look, it would be easy to do another "their goalies need to play well" post here but that's been talked about for a few years now with Carolina. So why not focus on the good and hope that the blossoming Svechnikov continues on his path to being a poor man's Alex Ovechkin with his big hits, big goals, and showmanship. Who wouldn't want more of this?
Chicago Blackhawks
Wish: Jonathan Toews and Kirby Dach to get healthy
Why: Again, another case of I could've wrote "I hope their AHL-quality goalies save some pucks," but the more pressing concern should be Toews's and Dach's health. The Hawks aren't contenders and admitted they were going into a rebuild (to Toews's surprise). With this season looking like a lost one for Chicago, what Hawks' fans (and NHL fans in general) should be hoping for is that Toews recovers from his "unidentified medical issue" and Dach can recover from his brutal wrist injury (seriously, don't look up pictures if you have a weak stomach) that is going to sideline him for 4-5 months.
Colorado Avalanche
Wish: A healthier season in general
Why: It is entirely possible the Avalanche may have represented the West in the Cup Finals (and maybe even won) had they not had so much injury trouble last season. In fact, only two players, Sam Girard and Matt Nieto, played all of Colorado's regular season games last season. 20 players picked up injuries during the year, including seven players missing more than 10 games: Andre Burakovsky (12), Matt Calvert (19 games), Nazem Kadri (19), Gabriel Landeskog (16), Mikko Rantanen (28) Philipp Grubbauer (20), Erik Johnson (11) and Cale Makar (13) all missed significant time. Not only that, but the Avs picked up seven more injuries in the playoffs, including Landeskog, Johnson, Calvert, Donskoi, Connor Timmins, Grubbauer, and Pavel Francouz. Despite all of that, the Avs still finished third overall in the entire league in the regular season and took the Stars to game seven. Even with just a bit more luck, the Avs could win the Presidents Trophy (if not the Cup) this year.
This wish almost got off to a bad start after Sammy Blais hit Devon Toews in the head on opening night, but thankfully Toews was cleared to return to the game after clearing concussion protocol.
Columbus Blue Jackets
Wish: Ditto what I said for Colorado
Why: Seriously, if you think Colorado had it bad, Columbus had even worse. They led the league with 419 man-games lost due to injury. A little more luck in the health department, and who knows, maybe they can win every game 1-0 in overtime. That's John Tortorella hockey for you.
P.S. I'm not ignoring the fact Pierre-Luc Dubois requested a trade, I just feel like that potential trade won't happen until after this season and this article is about this season specifically.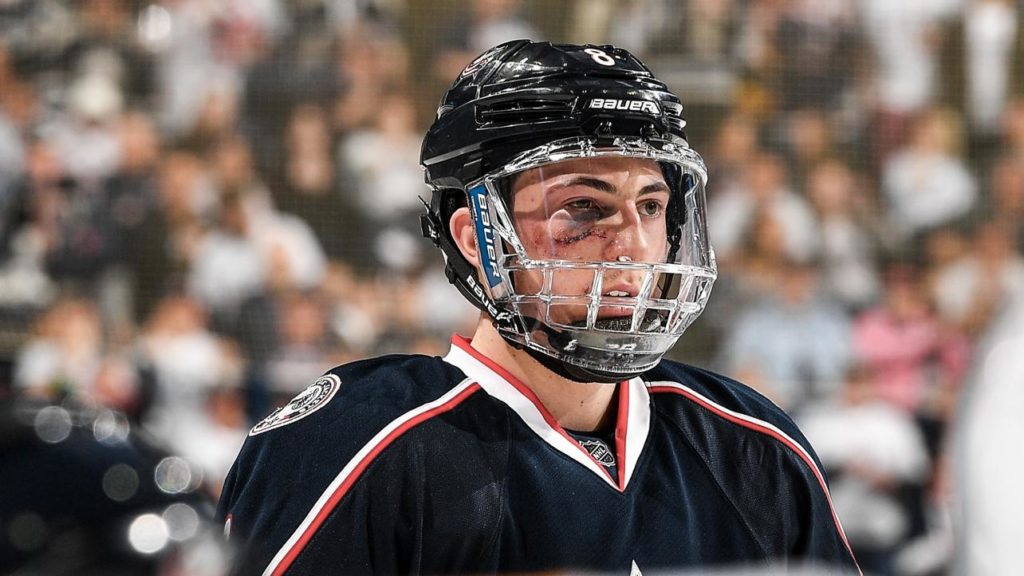 Dallas Stars
Wish: Some more of last season's magic
Why: It's obvious isn't it? A team that came together as well as Dallas, that made it as far as they did – within a sniff of the Cup? You couldn't ask for more than that. I guess we could have went with hoping for health for both Tyler Seguin and Ben Bishop (who will both miss most of, if not all of, the regular season) – but I want to stay a bit positive. Plus, who wouldn't root for Jamie Benn after the heart-breaking scene where he was the last to undress after the Stars lost in the Cup Final:
In positive news (pardon the pun), the Stars season was delayed by the fact they had 17 positive covid tests between players and staff – so maybe (hopefully) they don't have to overcome mid-season or playoff positive cases since it seems like everyone has it now.
Detroit Red Wings
Wish: Anything better than last year
Why: Detroit had a historically bad season last year, winning only 17 out of their 71 games played before the season was cut short due to the pandemic. Their .275 winning percentage was one of the worst winning percentages of all-time and worst in the last 20 years. On top of that, the NHL draft lottery screwed them out of the first pick and bumped them all the way to fourth overall in a deep draft that was known to have three clear best picks. Not that Lucas Raymond is a bad consolation prize at all. Plus, you know they have to start to turn it around in the next couple of seasons if they hope to keep face-of-the-franchise Dylan Larkin when his contract expires in three years. They took the first step towards keeping him already, by naming Larkin captain before the start of the season.
Edmonton Oilers
Wish: For a number one goalie to step-up
Why: Despite below average results last season and a terrible play-in series, GM Ken Holland decided to return with the same duo of Mikko Koskinen and 38 year old Mike Smith. That tandem of two very inconsistent goalies doesn't bode well for the Oilers, which is why they would wish for one of the two to step up this season. There's always trades if it doesn't go as planned.
Even worse, Mike Smith was just put on the long-term injured reserve, meaning he is going to miss at least the Next 10 games so the Oil are completely reliant on Koskinen. In positive news, Koskinen stopped 30 shots in their season opener (a 5-2 loss to Vancouver) but followed that up by turning aside 38 of 40 shots in McDavid's Edmonton's win over the Canucks the next day, so that's a start.
Florida Panthers
Wish: Bobrovsky gets his groove back
Why: When Sergei Bobrovsky signed a seven year, $70 million dollar deal at the conclusion of the 2018-19 season with the Panthers, they should have expected a year for the vodka celebrations to wear off. Bobrovsky is known for having a good season followed by an average season, but last year he was below average – having only a .900 saver percentage and a terrible 3.23 goals against average. That said, Bob is known for bouncing back – look at his 2017 Vezina Trophy (the second in his career) which came a season after he posted his only other subpar statistical season.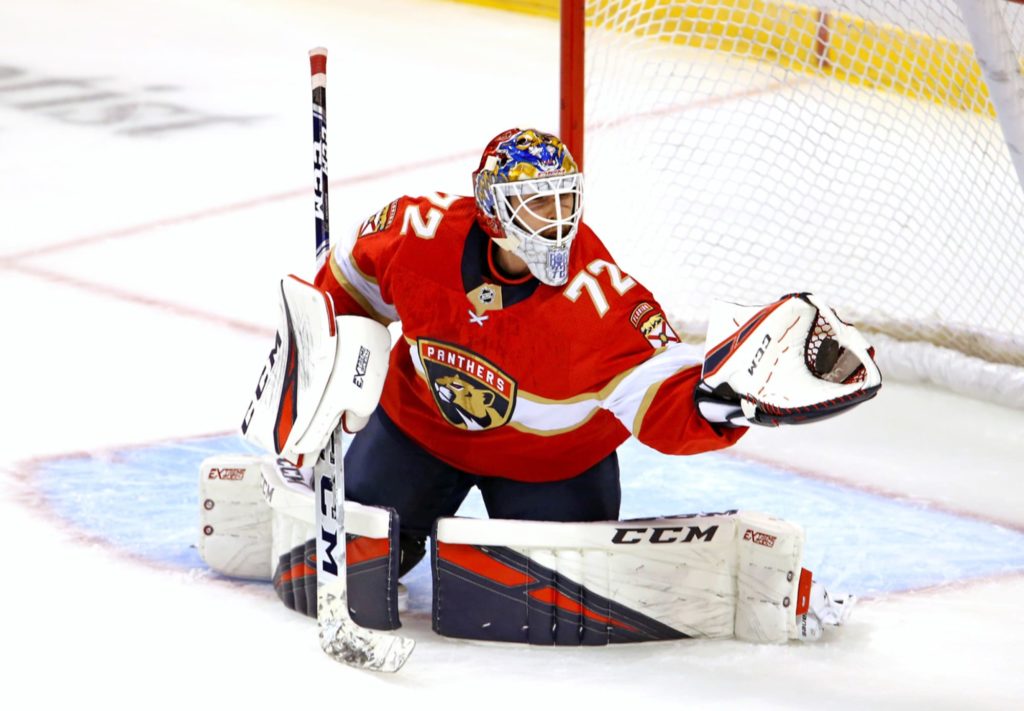 Los Angeles Kings
Wish: Another bad season
Why: Why wish for a bad season? Well, the Kings have one of the deepest prospect pools in the NHL and this is definitely an abnormal season that LA aren't really contenders in. Why not play the kids and head for the bottom of the league once more for another shot at first overall? That could bring this rebuild around rather quickly while Anze Kopitar and Drew Doughty can still be factors.
Minnesota Wild
Wish: Ditto as above
Why: GM Bill Guerin understands that this team isn't ready to compete for a Cup. Kirill Kaprizov looks like he is ready for the NHL and may be a solid contributor in his rookie season. Heck, like I mentioned above his scored his first NHL goal, an OT winner, and three points in his first game. That said, he doesn't solve all of Minnesota's other problems, so why not punt the ball this season and hope for another good draft pick to help the franchise going forward?
Montreal Canadiens
Wish: The playoff showing wasn't just a flash in the pan
Why: The Canadiens did a lot of offseason tinkering, acquiring Joel Edmundson in deal with Carolina, trading hopeful star Max Domi for power forward Josh Anderson, and signing Michael Frolik, Corey Perry, and Tyler Toffoli to free agent contracts. They made all of those moves based on the belief in the team. A belief established in the team from a strong showing the playoffs (that they shouldn't have been in anyways). The team seemed destined for a teardown and either retool or rebuild before the play-in series and playoffs gave hope to management and ownership. If the have another bad showing this season, General Manager Marc Bergevin will have some explaining to do.
To Bergevin's relief, the Canadiens looked solid in their season opening overtime loss to the Leafs (who are the North Division favorites) and Anderson was a major contributor. Anderson scored two goals, had three hits, and took seven shots on new in his Montreal Debut.
Nashville Predators
Wish: Matt Duchene doesn't turn into Johansen 2.0
Why: When the Predators traded Seth Jones for Ryan Johansen (I know, hindsight sucks for teams on some trades) they thought they were getting their clearcut number one centerman in Johansen. It turns out he's better suited as a supporting character. Last offeseason the Preds signed prized free agent Matt Duchene to a seven year, $56 million deal to become "the guy" for Nashville. Unfortunately Duchene only managed 42 points in his first season in Tennessee, his second worst point total in 11 years in the NHL. The predators management, and their fanbase, hopes this is just a one off bad season. Otherwise having two supporting centers and no number one guy could lead Nashville to further mediocrity – the worst situation to be in the current NHL.
New Jersey Devils
Wish: Jack Hughes to show some growth
Why: As a first overall draft pick, the expectations were sky high for Hughes in his rookie season. Seven goals and 21 points is definitely underwhelming for a prospect so highly touted. Maybe a sophomore season, with a bit more experience and time to grow into his frame a bit more, could help Hughes get back into the realm where he is appreciated.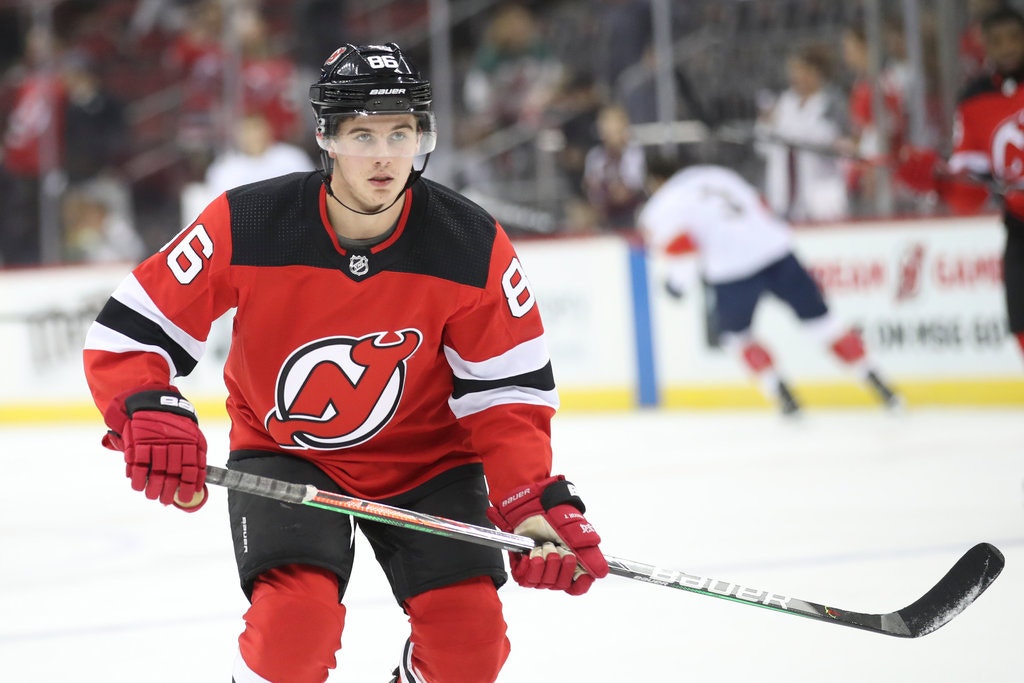 Hughes must've heard me typing about him, getting two assists in the Devils opening game against Boston on Wednesday, a 3-2 loss.

New York Islanders
Wish: Ilya Sorokin to live up to expectations
Why: I'll be honest, I had written an entire blurb about Mat Barzal and the need to re-sign him. Fortunately for Isles fans, and unfortunately for me, he re-signed before this article came out. That means my focus and the team's focus switches to the Russian rookie netminder.
He may need to bide his time however, as Semyon Varlamov looked excellent in the Islanders 4-0 win over the Rangers for their opening game.
New York Rangers
Wish: Alexis Lafreniere wins the Calder
Why: Saying that "I hope Igor Sheskterkin plays well" is a bit overblown in articles about this offseason. The Rangers were a dangerous team with Mika Zibanejad, Artemi Panarin, Kaapo Kakko, Pavel Buchenevich, Tony DeAngelo, and Adam Fox. Add in Lafreniere and they could be legitimate contenders as early as this season. Lafreniere having a Calder-worthy season would go a long ways towards that.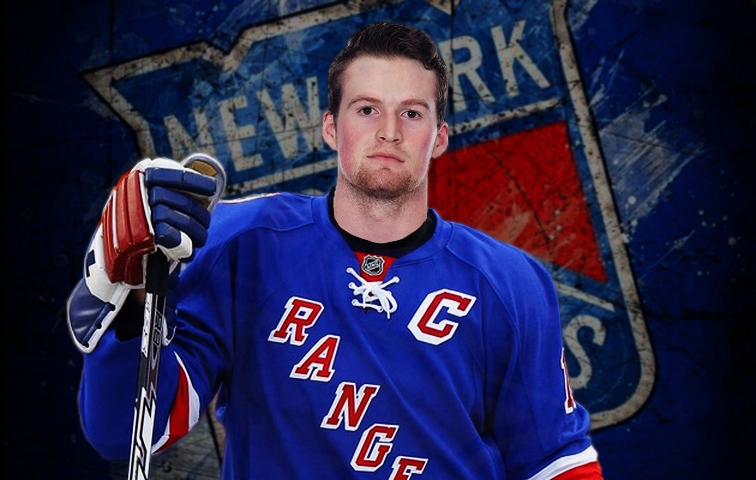 It's looking unlikely if Lafreniere sticks on the third line, playing alongside Filip Chytil and Julien Gauthier as he did in the opening game. It may be hard to supplant Artemi Panarin or Chris Kreider on the left side during this season.
Ottawa Senators
Wish: To have fun
Why: The Sens are a rapidly improving team with young studs like Brady Tkachuk, Thomas Chabot, and Tim Stützle taking over the team from the fill-ins that have been playing in Ottawa recently. This season should just be all growing together as a team as they aren't contenders and likely won't make they playoffs. They should still be a fun team to watch. Another high draft pick or two could do wonders for Ottawa.
And, in the high-scoring Northern Division this year they should be plenty of fun to watch – as evidenced by their 5-3 win over Toronto on Friday – their first game in over 300 days.
Philadelphia Flyers
Wish: Carter Hart plays up to expectations
Why: Hart has quickly become face of the franchise in Philadelphia . However, we all know how short of a leash Philly has given goalies before, so it only makes sense to cheer on Hart as he develops and not worry about any some small bumps he may have along the way. Hart showed his composure in the season opener, bouncing back after letting in an awesome Sidney Crosby goal to lead the Flyers to a 6-3 win. And he led them to that win despite being outshot 34-25.
It still feels weird to say this, but Philly actually has a high-end number one goalie.
Pittsburgh Penguins
Wish: Kasperi Kapanen gels with Crosby
Why: The Penguins paid a lot to get Kapanen. Most reporters view them as losers of the trade with Toronto that saw a 1st round draft pick, Filip Hallander, and defenseman David Warsofsky head to Toronto. That said, we won't truly know if this deal is a win (or at least a break even) for Pittsburgh until the Penguins go through their regular playoff motions. A cup win means it was a success – anything less means it will be scrutinized every moment until the next season begins. Kapanen missing all of training camp doesn't help the beginnings of this linemate relationship.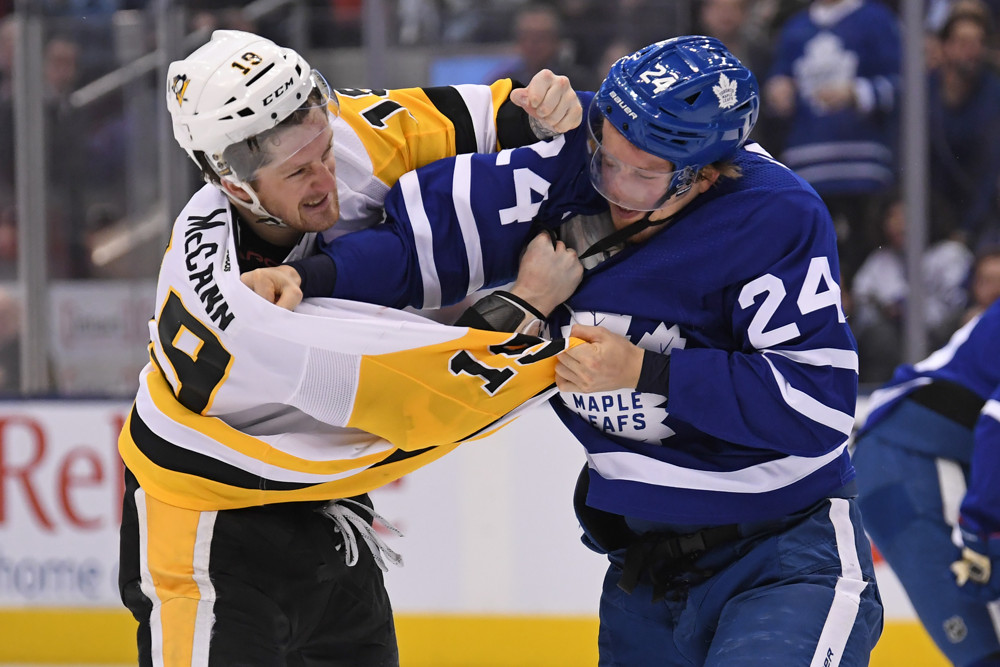 San Jose Sharks
Wish: For a do-over
Why: That Erik Karlsson deal looks worse every minute that goes by, and the Sharks paid the price for it this season with Ottawa using San Jose's lowly draft pick at third overall for face-of-the-franchise quality player Tim Stützle. The Sharks could bounce back this year with some better luck, so I guess that's truly what they would have to hope for. Even then they don't truly seem like a playoff team. Plus, Karlsson and Brent Burns aren't getting any younger, and mediocrity is the worst possible position to be in, as you don't make the playoffs and don't get a top five pick (unless you have good lottery luck).
St. Louis Blues
Wish: Colton Parayko to become the number one guy
Why: Alex Pietrangelo left. Torey Krug was signed. If you think that evens out, I have news for you. Krug was never the number one guy in Boston, he put up great numbers on the power play but Charlie McAvoy was always the go-to guy in shutdown situations. Now that the Blues have lost their all-around stud number one, they have to hope Parayko can fill his shoes a bit, while Krug focuses on the man advantage.
Parayko and the Blues started off on the right foot, crushing Stanley Cup favorites Colorado 4-1, with Parayko playing 24 minutes and finishing +1. Even when the Blues reversed course in game two, losing 8-0 to the same Avs, Parayko was only -1, an impressive feat when your team is scored on eight times and you play 24 minutes.
Tampa Bay Lightning
Wish: Finish first in the new Central Division
Why: The devastating news of Nikita Kucherov missing the regular season after hip surgery hurts Tampa (even if it helps their cap situation) but the Bolts are still a contender. Winning the division, if not the conference, should still be the goal this year. That way, when Kucherov comes back for the playoffs the team will hold home ice advantage in the playoffs, something that could be huge if fans are allowed back by then.
Although wins against Chicago don't really mean much this season, Tampa still leaped out to 2-0 this season, a decent start towards their goal.
Toronto Maple Leafs
Wish: Win one for "Jumbo Joe" Thornton
Why: Seriously, the Leafs are out of excuses after growing for a few seasons together and losing in the first round three years in a row before technically missing the playoffs this past season. Not only that, but the Leafs are avoiding their biggest nemesis, Boston, and the other two teams who have eliminated them (Washington, Columbus) in the regular season. They also avoid all of those teams, and the perennial Atlantic contenders in the Lightning, in at least the first two rounds of the playoffs this season (if they make it that far). Winning one for Jumbo Joe would make most hockey fans smile, even if they hate the Leafs.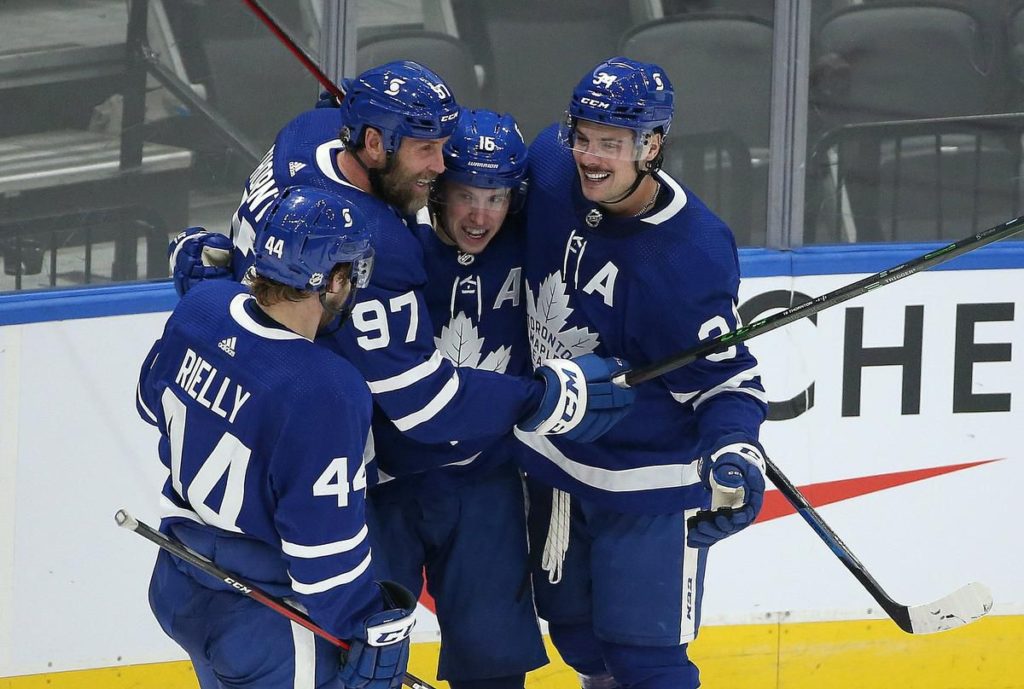 A comeback 5-4 overtime win against rival Montreal on Wednesday is just a start, and their follow-up 5-4 loss to Ottawa shows they still have a long way to go.
Vancouver Canucks
Wish: Better protection for their goalie
Why: The Canucks were fourth worst in shots against per game last season (33.3) but made the playoffs and made a pretty remarkable run thanks to Jacob Markstrom. Unfortunately Markstrom signed as a UFA with the Calgary Flames this offseason. However, the Canucks have his heir-apparent in Thatcher Demko, plus signed 2018 Cup Champion Braden Holtby. Both played excellent in the Canucks training camp.
The Canucks did okay in game one, limiting the high-flying Oilers to 31 shots, but that protection certainly wasn't there in game two, as the Canucks let Demko face 46 shots in 5-2 loss to Edmonton.
Vegas Golden Knights
Wish: Win the Cup
Why: The Knights have done everything they an. They've signed the top free agent, and another number one guy in Alex Pietrangelo to go along with their own stud defenseman, Shea Theodore. They signed possibly the best goalie in the league, Robin Lehner, to a new contract even with franchise icon and three-time Cup Champ Marc-Andre Fleury still on the team (not for long though, possibly). They've been to the Cup Final, they've been to the conference final. The only thing left for Vegas is to actually win the Stanley Cup.
Washington Capitals
Wish: 40 goals for Ovie
Why: The Caps are in the toughest division with this season's pandemic-created realignment. The also have a team that is driven by aging veterans like Alex Ovechkin, Nik Backstrom, T.J. Oshie, and now Zdeno Chara. In a season that the Caps may be in tough to make a the playoffs, they should be praying for Ovie to put up a ridiculous goal pace. Not only for them, but to keep up his chase of Wayne Gretzky's goal record while signing his first new contract in 13 years. 40 goals in 56 games would be incredibly tough, as it's a 58 goal pace in an 82 game season, but not unheard of for Ovechkin.
Ovie didn't score in Washington's 6-4 win in game one (although he had two assists), and finished pointless in game two against Buffalo. Maybe this is an impossible ask.
Winnipeg Jets
Wish: Their defense to hold up
Why: The North Division looks like it could host a bunch of high-scoring games this season. The Jets have the reigning Vezina winner in Conner Hellebuyck. That should bode well for the Jets, however after having Tyler Myers and Jacob Trouba leave after 2018-19, they still haven't solidified their defense. Their top three defensemen are Josh Morrissey, Neal Pionk, and Dylan DeMelo. If you think that sounds less-than-inspiring, they don't really have much depth past that. That is, unless Ville Heinola – their recent World Junior Championships star – steps up to the plate this year. I would be betting more on Hellebuyck than the D if I were I Winnipeg fan.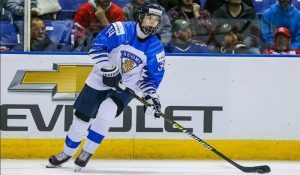 If game one was an indicator, Winnipeg may be able to do it. The Jets limited Calgary's offense to only 26 shots that game.
Stay tuned for more great insight and news on Hooked on Hockey Magazine!