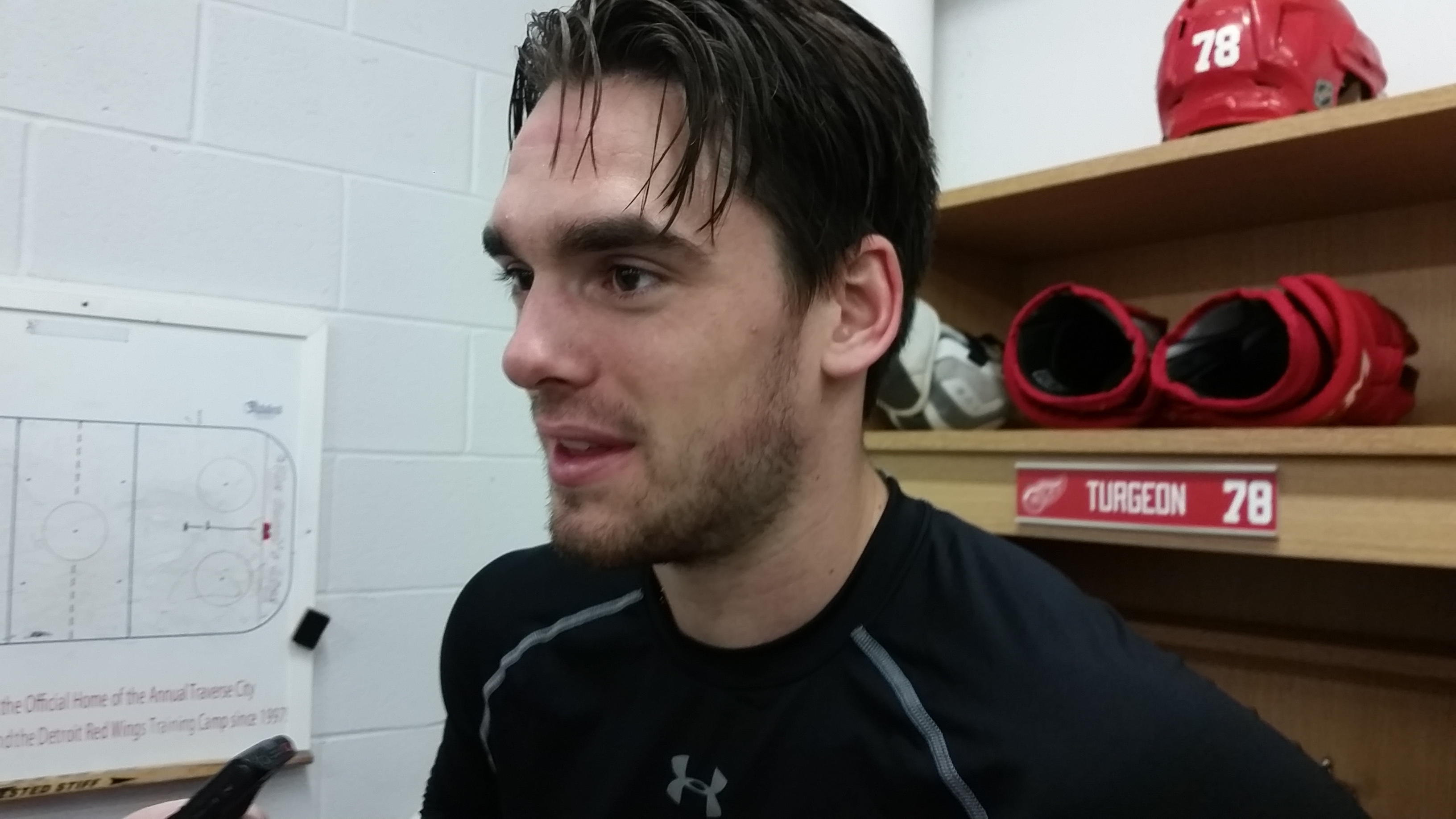 I spoke with Red Wings prospect Dominic Turgeon during the summer's annual Prospect Development Camp in Traverse City, Michigan.
Check out my interview with Dominic from 2014's camp here:
This interview took place July 7th, 2016.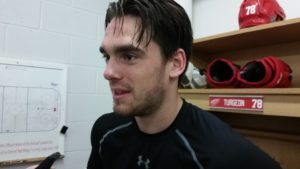 You went from 18 goals and 33 points to 36 goals and 70 points. Do you think you've accomplished everything you wanted in the WHL?
Yeah, for sure I do. I mean, I feel like my last season was a big one for me. Putting up those numbers definitely helped and I just felt more confident with the puck.
You were named captain last season. What was it like to take on a leadership role?
It was a huge honor, especially with an organization like Portland [Winterhawks], to be named captain. It was just a great year.
Not the ending you wanted last season, obviously having shoulder surgery. How has the recovery been for that?
It's been really good. I've been taking care of my shoulder every day and it's getting better and better, so you just got to keep going the right path.
So you're eligible for an overage season at Portland, but I'm sure you anticipate playing with Grand Rapids this year. What are your goals in trying to make an impression on the Griffins?
You know, be confident and play my game, just try to impact as much as I can.
What do you think, in your game, needs the most improvement during the offseason?
Quickness I'd say is one of my biggest things, you know, my first three steps. And just a quicker release for me, quicker shot.
Do you talk to guys like [Zach] Nastasiuk and [Tyler] Bertuzzi, just to know what to expect if you play in Grand Rapids this season?
I have talked to them a little bit about it. They pretty much said to go in, don't be nervous, just be yourself, and be confident.
Does it help having [Griffins coach] Todd Nelson here giving instruction, leading you in these drills and establishing a familiarity?
For sure. He's a great guy and a great coach and you can learn a lot from him.
Is there anything new you think you can take away from this camp that you didn't last year?
Yeah, I mean you learn so much at this camp. Being here, especially in the middle of the summer too, and having a hard camp like this, it will help your overall game and you take so much from it.
Follow me on Twitter @KevinSporkaHOHM
Be sure to check out my other prospect interviews in the links below: