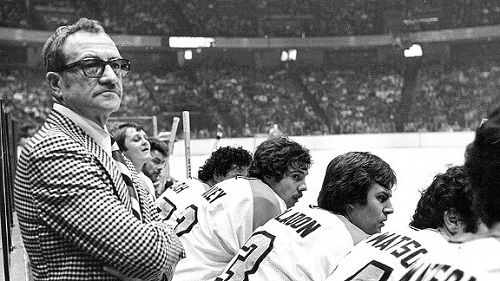 Former NHL coach Fred Shero has been inducted into the Hockey Hall of Fame. He was named part of the 2013 Hockey Hall of Fame class, alongside Chris Chelios, Geraldine Heaney, Scott Niedermayer and Brendan Shanahan. Shero will be inducted posthumously, having passed away in 1990.
Shero coached 10 seasons in the NHL for the Philadelphia Flyers and New York Rangers .He led the Flyers in the 1970's to their only two Stanley Cup victories where the team was deemed the "Broad Street Bullies".
He also coached in two other Stanley Cup Finals with the Flyers in 1976 and the Rangers in 1979. Fred, the son on Pittsburgh Penguins general manager Ray Shero, won the 1974 Jack Adams Award as coach of the year and the Lester Patrick Award in 1980 for contributions to hockey in the United States.
"I never expected this to happen," Ray Shero said. "I think it's a great step and an honor for my father, certainly."
Fred had garnered much respect from around the NHL as he won two consecutive Stanley Cups with the Flyers in 1974 and 1975. Not only is he known for winning, Shero was the first coach to incorporate systems, and a playbook. He helped advance the game of hockey and make it what it is today.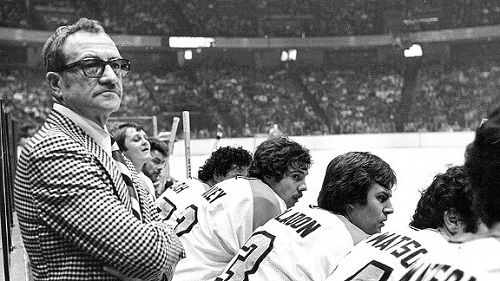 He was also the first coach to hire a full-time assistant, an element that is now a fixture in today's game.
I am thrilled to hear that Fred Shero was elected to the Hockey Hall of Fame," Flyers owner Ed Snider said in a statement. "There's no sense looking back as to why it didn't happen sooner, because today's a happy day to celebrate the fact that a guy that deserves it immensely has finally been elected to the Hall of Fame."
Fred was also known for his inspirational sayings such as "Win today, we walk together forever", a quote he said after the Flyers won their first Stanley Cup.
The Flyers have campaigned for Fred Shero's candidacy after he passed away in 1990 and now Shero joins goalie Bernie Parent (1984), Bobby Clarke (1987), Bill Barber and general manager Keith Allen (1992) as members from that championship winning Flyers team who have been inducted into the Hockey Hall of Fame.