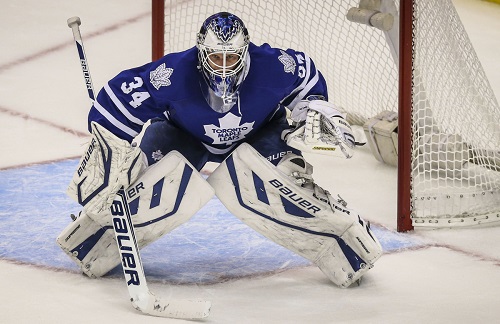 The Maple Leafs defeated the Washington Capitals in a shoot-out after a third period Alex Ovechkin goal tied the game at 1-1.
The Leafs owe their victory to the outstanding performance of goaltender James Reimer, who made 49 saves and only giving up one goal. Reimer finished the night with an awesome .980 save percentage for the night.
The lone Leaf goal was scored on the power play through a deflection by David Clarkson. Clarkson, standing in from of the net, was able to change the angle on a Jake Gardiner shot enough to fool Braden Holtby. Holtby himself made 27 saves himself including solid attempts by Phil Kessel and Peter Holland.
The Leafs ended up being outshot 50-28, but still came away with the victory. The Leafs penalty killing was excellent, killing off all three times shorthanded.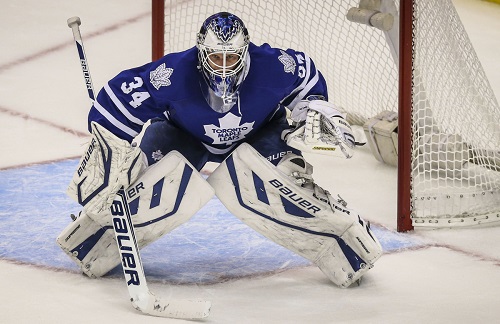 The Leafs were also helped by the number of face-offs the team won. The Leafs won 39 face-offs to the Caps 24.
Former-Leaf Mikhail Grabovski had an accident where he fell and was cut on the face by Clarkson who was skating by. Grabovski left the game but returned later showing a nasty cut on the bridge of his nose and cheek.
The Leafs did a good job of shooting down the Ovechkin line for most of the game, but the Great 8 found an opening and tied the game in the third.
The Caps seemed like they had the edge entering the shootout, having won five so far this year. The Leafs however ended up on top, thanks to the work of James van Riemsdyk and Joffrey Lupul.
With a win over Washington the Leafs sit tied for second place in the Atlantic Division with the Lightning. The Leafs may also be able to finish up the month of November with a string of wins if the play of the Leafs' netminders keeps up. The Leafs will have a number of games in December against strong Western Conference teams.
The Leafs next game will be Monday, Nov. 25 versus the Columbus Blue Jackets. The Leafs have played one game against the Blue Jackets this year which resulted in a 5-2 Columbus victory.