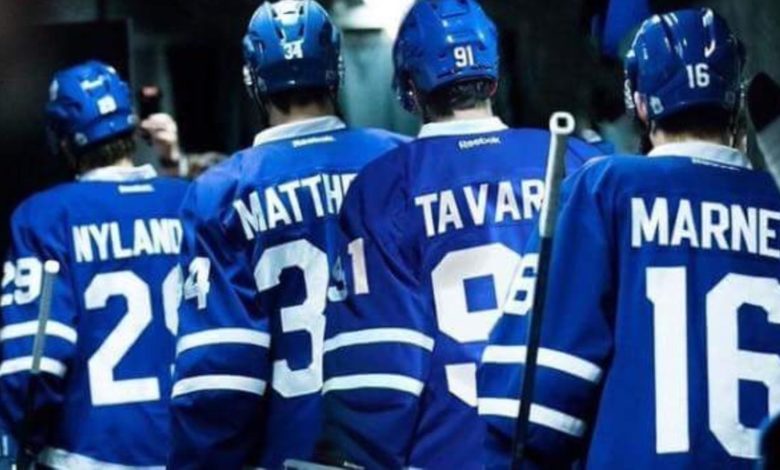 The Toronto Maple Leafs had an up-and-down regular season, followed by a play-in series that saw the league's third best offence (in terms of goals/game) go cold with only three 5-on-5 goals in five games.
In fact you could say the Leafs' season was wildly mediocre and that the team had lots of flaws. I even wrote an article about it "What is wrong with the Leafs?" a couple of days ago.
For those that were complaining in the comments on the last article, I promise this will (probably) be the last article I write about the Leafs for a while. That said, the question of how to improve the Leafs – and if it should involve breaking up the "Core Four" of Auston Matthews, John Tavares, Mitch Marner, and William Nylander – is an important one.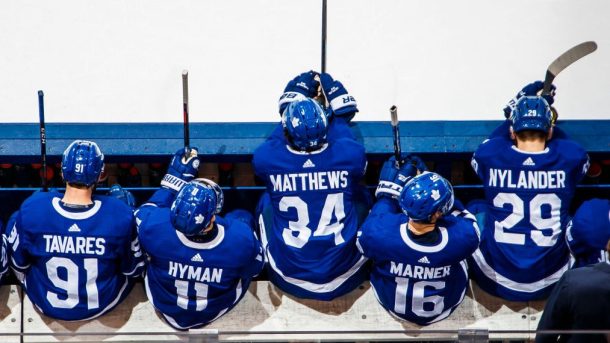 When so much of Toronto's payroll goes to four offensive players, it's hard to not question the depth and direction of the team when coach Sheldon Keefe is saying things like "we obviously found it difficult through this series to generate offence and chances." That's not supposed to be what $40 million buys you.
The issue with deciding who could be traded from the four, or if any should be traded, is that it's a massive risk for the Leafs. For every good trade in the NHL, there's an equally bad Mike Milbury or Peter Chiarelli trade.
First of all, we should take a look at the four players and see if it's plausible that they could be moved in the first place. Let's start with the easy one.
Auston Matthews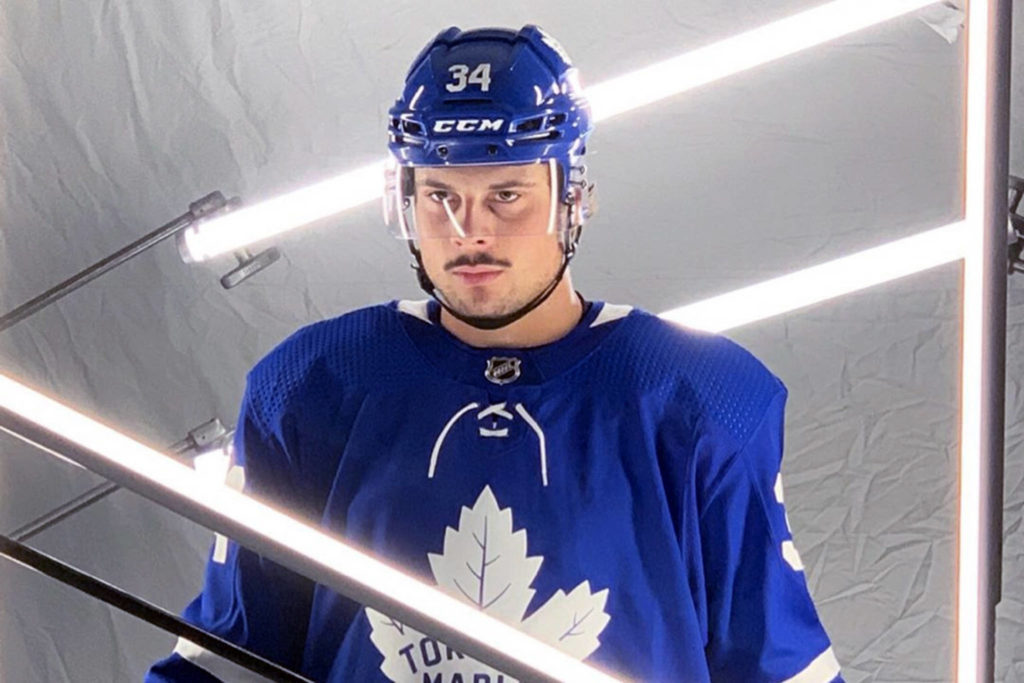 They Leafs are not going to trade Auston Matthews. Full stop.
I guess you can always bring up the "if Gretzky can get traded anyone can get traded" argument, but the league was a different place back then. And the Leafs don't need cash for players, unlike the $15 million cash Peter Pocklington pocketed back in the day.
He's finished 2nd in the Rocket Richard Trophy behind David Pastrnak and the eternally-scoring Alex Ovechkin. He could have even won it had the last 12 games of the season played out. With the way he is improving every year, and the fact he is only 22 years old – he's more likely to win a Hart Trophy than to get traded in the next five years.
John Tavares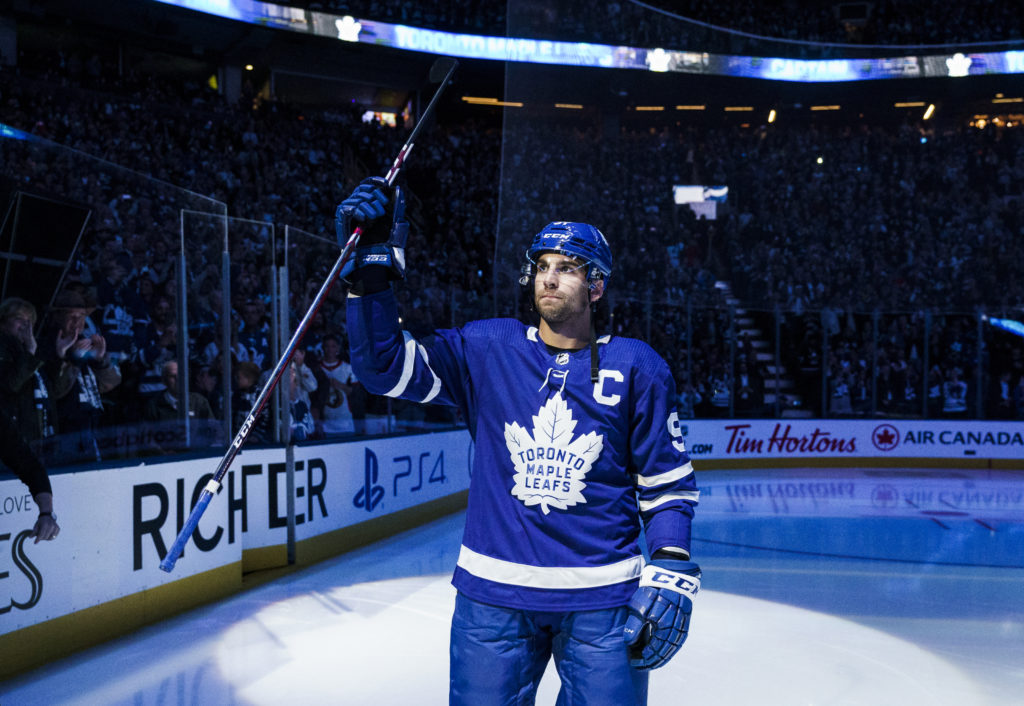 John Tavares is also not going anywhere. He was just named captain of the Leafs last offseason and he also has a little thing called a no movement clause.
He was also Kyle Dubas' first "big fish" UFA signing and just finished his second season in Toronto, so he'll likely see out at least the remainder of Matthews's contract as the Leafs try to win in their window with their big 1-2 punch at centre.
Mitch Marner vs William Nylander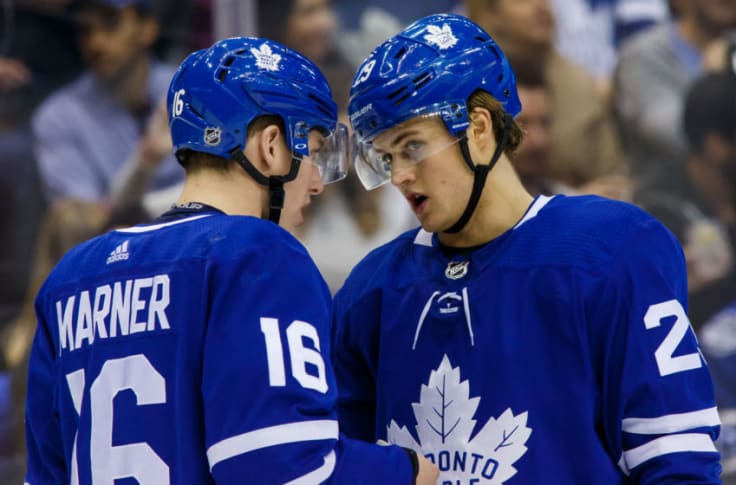 That's right, in the case of should the Leafs trade one of the Core Four, it really comes down to should they trade on of the two wingers. There's an interesting case to be made for keeping and dealing both of them.
Marner is almost exactly one year younger than Nylander (May 5, 1997 and May 1, 1996) which means that Nylander is more of a proven commodity with 31 goals this year but Marner certainly has the higher overall upside reaching the 94 point range last year and a 93 point pace (51 assists, 67 points in 59 games) this year in what most would consider a down year for him. Nylander himself had a 71 point pace (31 goals, 59 points in 68 games) this year in what most people would say is a good or average year for him.
Marner also had 83% of his points as primary points last season, putting him on pace with Sidney Crosby (85%) and Connor McDavid (84%).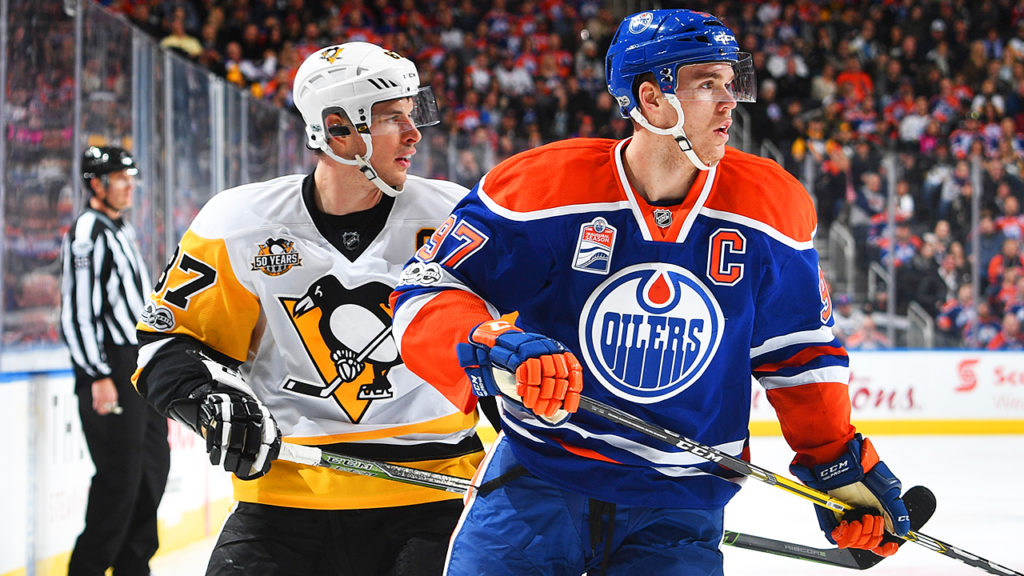 Obviously all of the above should give the edge to Marner seeing as his perceived down season is better than Nylander's perceived good season – however there is one big obstacle.
Marner makes $10.893 million while Nylander makes only a paltry $6.962 million in comparison. Without getting too much into the analytics, I'll sum it up by saying Nylander has a much better chance to outperform his contract as the 47th highest paid forward than Marner has a chance to outperform his contract as the 5th highest paid forward in the NHL. It's also worthwhile to point out the Nylander has played as a centre before, giving the Leafs more flexibility than Marner as a full-time winger.
In a league where the cap could stay at $81.5 million for 3-4 years, it is definitely a bonus to have the additional nearly $4 million in cap space. So how much is that extra season (Marner is signed until 2025 and Nylander is signed until 2024) and additional 20 points a season worth to the Leafs?
PROS AND CONS OF TRADING A CORE FOUR MEMBER
Now that we can realistically look at who the Leafs could make available from their Core Four, it's important to see if it's actually worth it to make that kind of move – even with all of the holes they have in their team.
Let's take a look at this with some simple Pros vs Cons of trading one of the Core Four:
Pro (move 'em): There are a history of trades that suggest if the Leafs could get a bonafide difference-making top line defenceman that they should do it. In recent years think of the Ryan Johansen for Seth Jones trade. It worked out well for the Predators, who got to a Cup Final even if Johansen was hurt and missed it. Meanwhile in Columbus, Seth Jones is nearly single-handedly willing the Blue Jackets through the playoffs this season and is a Norris-caliber defenceman.
If you want an older example – and one Brendan Shanahan would have first had experience with – you can look at pretty much every trade Chris Pronger was involved in. Pronger was traded to the St. Louis Blues in 1995 for Shanahan. Pronger would play for the Blues for nearly 10 seasons, become the Blues captain, and win the Hart and Norris Trophies while in St. Louis.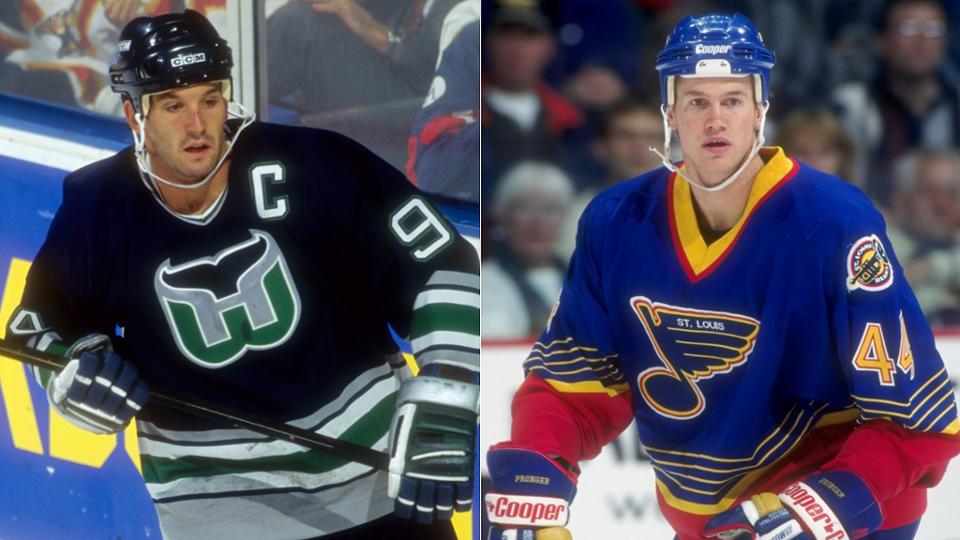 He was then traded to Edmonton for Eric Brewer and spare parts. He took Edmonton on a miraculous Stanley Cup Finals run. After 11 months his wife got tired of the Edmonton weather he requested a trade and moved to Anaheim for Joffrey Lupul, Ladislav Smid, and two first round picks (along with a 2nd). He won the Cup with Anaheim. From there he was traded to Philadelphia, where he carried the Flyers to another Cup Final before running into the Blackhawks' dynasty.
So yes, it is possible to trade for that unicorn top-pairing defenceman.
Con (keep 'em): Those trades I mentioned above look great when they work out, but they don't always turn out to be perfect. After benefiting from the Pronger deal, just ask Edmonton how they feel about Peter Chiarelli and the Taylor Hall/Adam Larsson trade.
Closer to home for Leafs fans, would anyone actually say that Tyson Barrie for Nazem Kadri trade worked out?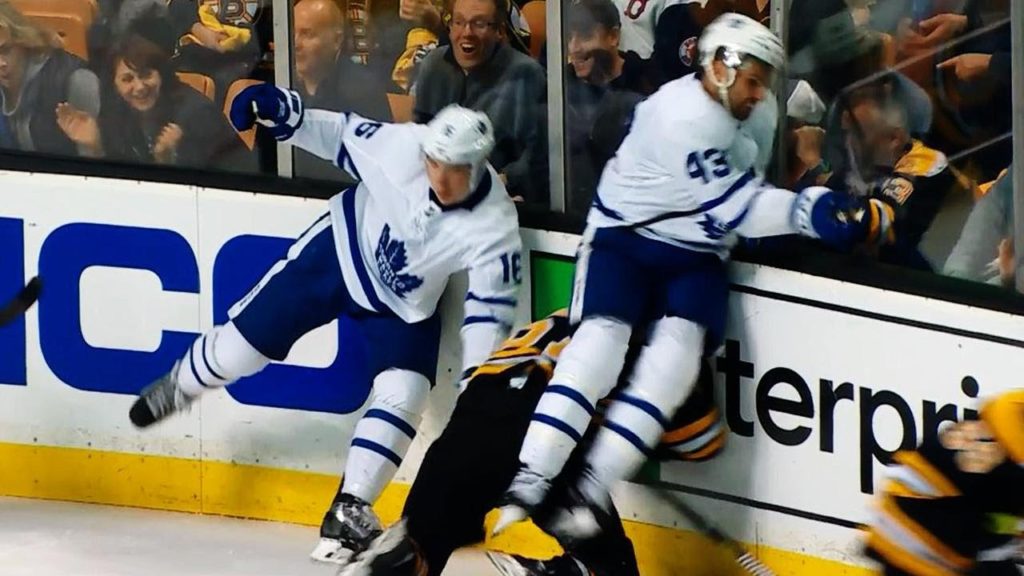 You can even think back to the Joe Thornton trade, who was considered an underachiever in Boston, but won the Hart Trophy almost immediately after being shipped to San Jose for a whole lot of nothing.
Pro (move 'em): With the cap being set at $81.5 million for the next 3-4 seasons likely, the Leafs will be in a constant cap crunch, especially with Ilya Mikheyev and Travis Dermott needing new contracts this offseason and Morgan Rielly, Zach Hyman, and Frederik Andersen coming up in the next couple of years. By removing one of the top cap hits from the team the Leafs could sprinkle some more across their forward depth and be able to potentially jump at UFAs priced out of their current teams by the cap crunch like Ryan Ellis.
Con (keep 'em): At 22, 23, and 24 years old, Matthews, Marner, and Nylander haven't reached their full potential in all likelihood. Matthews would've been a 50 goal scorer with the whole season, Marner was on pace for 93 points over a full season, and Nylander seems to have cemented himself as a 30 goal scorer, 65-75 point player if this season is any indication. Even John Tavares is only 29 years and his skills have always been more of his ability to create space and opportunities using his body to protect/recover the puck and his great hockey sense to find open teammates along with his own spaces in front of the net. That means he probably won't decline for at least another 4-5 years while the younger guys are in their prime. Do you really want to break up the core before we even see them at their best?
Pro (move 'em): If you were to trade away an offensive asset from the core, there is the prospect of 18 year old Nick Robertson replacing some of those points in the short-term and maybe even growing into an even more prominent role once he has some experience in the league. Hell, he was the only Leaf not in the top six to score a goal in the play-in round. He also did score 55 goals in 46 games in the OHL, so he's not coming out of the blue.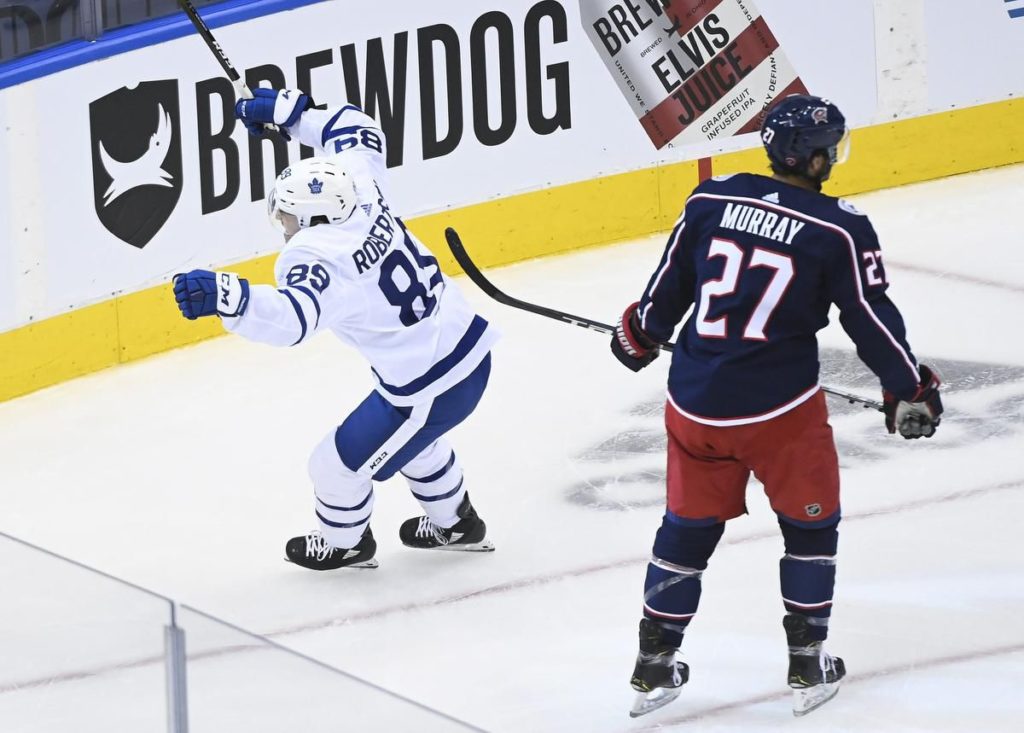 Con (keep 'em): Overreacting to a play-in series loss where your best defensive defenceman and penalty killer was out for game three overtime and all of game four and five would be a mistake. If you watched the series Toronto dominated possession and had a lot of great scoring chances. Meanwhile the Blue Jackets had some puck luck, including the series winning goal by Werenski that deflected in off of Tyson Barrie. Am I saying Toronto deserved to win or Columbus deserved to lose? No. What I am saying is that in a game of inches maybe you hope with some tweaks around the edges that your big guns can carry you through next year and you don't run into a god-like performance of Joonas Korpisalo. You can move guys such as Kasperi Kapanen, Andreas Johnsson, Travis Dermott, or Alex Kerfoot to create cap space or strengthen the depth of the team without moving on from the Core Four. Then you come back at it for another go next year and hope the Leafs 1.97% shooting from this play-in series regresses more to the mean of their regular season shooting percentage of 8.57%. That's a few more goals that could be the difference in any tight series.
In conclusion, Kyle Dubas has a lot to think about this summer and a variety of options at his disposal. Pulling the trigger on a deal involving one of his core pieces would be a legacy-defining move. The question is, will he do it?