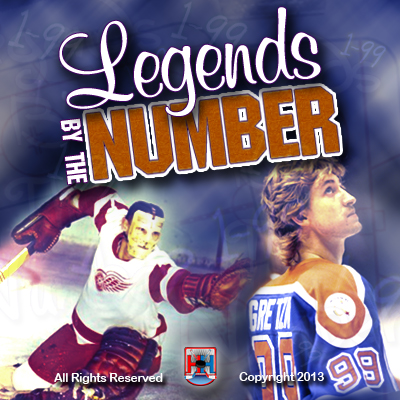 #16
Honorable Mention: Bobby Clarke, Michel Goulet, Vladimir Konstantinov, Elmer Lach, Trevor Linden, Henri Richard, Rod Seiling, Pat Verbeek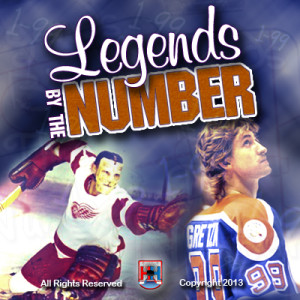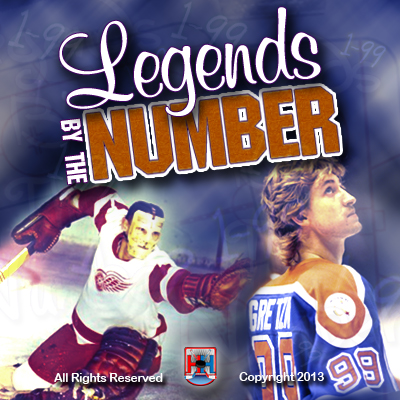 3rd – Pat LaFontaine
Position – Center
When he wore #16 – 1984-91 (With New York Islanders); 1992-97 (With Buffalo); 1998 (With New York Rangers)
Regular Season Stats – 865 GP – 468 G – 545 A – 1013 PTS – (-) 4 – 552 PIM
Playoff Stats – 69 GP – 26 G – 36 A – 62 PTS – (-) 14 – 36 PIM
Accolades – Hall of Fame induction, Bill Masterton Trophy, 5-time All-Star, 1-time selection to NHL Second All-Star Team
Background – Born 2/22/65; 5-ft-10, 182 lb
Pat LaFontaine was drafted in the famous 1983 NHL Draft. The New York Islanders had to choose between LaFontaine and Steve Yzerman after Brian Lawton and Sylvain Turgeon were selected at #1 and #2. The Isles ultimately decided on #16.
He entered the league at age 18, scoring points in 15 games. His next two seasons saw him score 50+ points in 60+ games. By age 21, his production really started. He would continue to improve, scoring 70 points in 1986-87 and 92 the year after. LaFontaine's best year on the island came in 1989-90 when he scored 105 points.
At the start of the 1991-92 season, the Islanders traded LaFontaine to the Buffalo Sabres. His second season with the Sabres saw him record a career-high 95 assists and 148 points. His teammate Alexander Mogilny profited from those 95 assists, scoring 76 goals. In the playoffs that followed, his 12 points in 7 games could not prevent his team from getting swept in the second round.
After sustaining a concussion, the Sabres traded him to the New York Rangers. He is one of only five players in league history to play for all three New York-based teams.
He would suffer another concussion in the 1997-98 season, forcing him to retire that year. In 2003 he would be inducted into the Hockey Hall of Fame
2nd – Brett Hull
Position – Right Wing
When he wore #16 – 1986-88 (With Calgary); 1988-98 (With St. Louis); 2000-01 (With Dallas); 2006 (With Phoenix)
Note: He also wore #15 from 1987-88 (With Calgary), #22 in 1999 (With Dallas), #17 from 2002-04 (With Detroit), and #9 in 2006 (With Phoenix)
Regular Season Stats – 1269 GP – 741 G – 650 A – 1391 PTS – +23 – 458 PIM
Playoff Stats – 202 GP – 103 G – 87 A – 190 PTS – +13 – 73 PIM
Accolades – Hall of Fame induction, Hart Trophy, Lester B. Pearson Trophy, Lady Byng Trophy, 8-time All-Star, 3-time selection to First All-Star Team
Background – Born 8/9/64; 5-ft-11, 203 lb
Unlike #3 and #1 on this list, Brett Hull was not expected to evolve into a scoring dynamo. He was drafted 117th by Calgary in the 1984 NHL Draft despite two very productive seasons in the WCHA.
In his first full season in the NHL (1987-88) Hull scored 32 goals and 64 points in 65 games. He was not given much of a chance to succeed with the Flames, as he was traded the very next season despite already having scored 50 points in 52 games. He would finish the season with 14 more points in 13 games for his new team, the St. Louis Blues.
His second season with the Blues, he found himself on the top line with future Hall of Famer Adam Oates. Oates recorded 1,079 assists in his career, and many of those passes were to his linemate Hull. "Hull and Oates" as they were called, formed a dynamic duo of scoring. That season Hull scored 72 goals and 113 points. The year after that he recorded a career-high 86 goals and 131 points. He would lead the NHL in goals scored three consecutive seasons from 1990 to 1992. He was named to the NHL First All-Star team in each of those seasons as well. 1991's 86 goal/131 point performance also earned him the Hart Trophy as league MVP.
Hull and the Blues had made the post-season each year, but with little success. They would never find a way to make it past Round 2 in Hull's tenure. After many more productive seasons from Hull, he would sign with the Dallas Stars in the summer of 1998. In the season that followed he would reach the 1,000 point plateau. He would also win his first Stanley Cup ring the same year.
In the 2000 playoffs, Dallas had a chance to repeat as champions. In Game 6 of the Stanley Cup Finals however, they fell to the New Jersey Devils. Brett led all playoff scorers with 11 goals, 13 assists, and 24 points.
Hull signed with the Detroit Red Wings after his contract expired in Dallas. In his first season in a Wings uniform, he would record 30 goals and 63 points, along with 10 goals (league-leading) and 18 points in that year's playoffs. He would win his second Stanley Cup in four years in 2002.
In 2002-03, at age 38, Hull joined the "700 goal club." But he was not done yet. He would finish his career with 741 goals, passing #1 on this list in the 2003-04 campaign. He ranks third all-time in goals and 22nd in points (1391).
After a short stint in Phoenix, he retired in October of 2005 at age 41. Brett was inducted to the U.S. Hockey Hall of Fame in 2008, and the Canadian Hockey Hall of Fame in 2009.
1st – Marcel Dionne
Position – Center
When he wore #16 – 1976-87 (With Los Angeles); 1987-89 (With New York Rangers)
Note: He also wore #5 from 1972-74 (With Detroit) and #12 in 1975 (With Detroit)
Regular Season Stats – 1348 GP – 731 G – 1040 A – 1771 PTS – +28 – 600 PIM
Playoff Stats – 49 GP – 21 G – 24 A – 45 PTS – (-) 5 – 17 PIM
Accolades – Hall of Fame induction, 2 Lady Byng Trophies, 2 Lester B. Pearson Trophies, Art Ross Trophy, 8-time All-Star, 2-time selection to First All-Star Team, 2-time selection to Second All-Star Team
Background – Born 8/3/51; 5-ft-9, 190 lb
Marcel Dionne was drafted 2nd overall in the 1971 NHL Draft by the Detroit Red Wings. He was taken right after Guy Lafleur was taken by the Montreal Canadiens. In his first four seasons he would score 139 goals and 366 points in just 309 games.
However, Detroit wasn't going anywhere during that time. Dionne was unable to find any playoff experience in Hockeytown. He was thus traded to the Los Angeles Kings, where he would spend the bulk of his career.
Dionne, along with wingers Charlie Simmer and Dave Taylor, formed the famous "Triple Crown Line." In his first season in California, he would lead his team in scoring with 40 goals and 94 points. He would surpass the 100-goal plateau seven times with the Kings, with his most productive season coming in the 1979-80 campaign when his 137 points earned him the Art Ross. He would also score 50 or more goals in six different seasons with L.A.
Los Angeles had slightly better luck than Detroit in the regular season, making the playoffs each year from 1976-1982. Unfortunately for Marcel, the team would only make it past the first round three times in that span. He was never able to play in more than 10 post-season games (1982) in his career.
He is arguably the greatest player in NHL history to never win a Stanley Cup.
In the 1986-87 season, Dionne was traded to the New York Rangers. After spending parts of three seasons with the Blueshirts, he would call it a career. Although he did not stay in New York for long, it allowed him to enter the famed "700 goal club."
Marcel ranks fourth all-time in goals scored (right behind Brett Hull). He ranks ninth in assists (1040) and fifth in points (1771).
He would retire in 1989. In 1992 he would be inducted into the Hall of Fame.
*Hockey-reference doesn't have jersey number listings from pre-1950s
**Note: +/- has only been recorded by the NHL since the 1967-68 season
***Note: playoff +/- has only been recorded by the NHL since the 1983-84 season
References:
On-Line Sources
Hockey-Reference.com
Hockeydb.com
Legendsofhockey.net
Wikipedia.org
Off-Line Sources
Stan Fischler; Shirley Fischler (2003). Who's Who in Hockey. Andrews McMeel Publishing. p. 243. ISBN 978-0-7407-1904-2.
Follow me on Twitter @yungspork