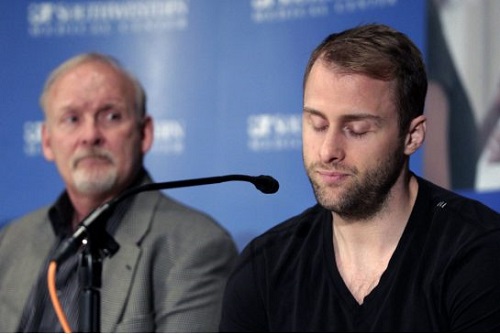 The Dallas Stars went through quite a fright last Monday when forward Rich Peverley collapsed on the bench after suffering from a cardiac event.
The collapse, which was eerily similar to Jiri Fischer's incident in 2005, was caused by a condition called atrial fibrillation, which causes problems with the rhythm of the heart beat. Peverley was rushed to the hostpital after being revived in the locker room. This collapse not only affected Peverley and his family, but his team as well, with rookie forward Alex Chiasson missing the Stars' game against the St. Louis Blues after reportedly having panic attacks after Peverley's incident. Chiasson visited the hospital, but was okay.
Two days after the collapse doctors have said that Peverley's season is over. He is planned to undergo a procedure that will fix and regulate his heartbeat, something that was originally planned for the offseason. The recovery time for this procedure will be several months. It is still unclear if this will end up being career-ending, but Peverley has made it clear that he wants to play.
"I'm new to the team. It's a new coach, a new general manager. I only have a two-year contract. They've got to know that I can play this game," Peverley has said. He also took the time to thank the doctors who saved his life, stating, "On behalf of my wife, all of my family and myself I'd like to thank the number of people who saved my life. They all attended to me once I passed out and they saved my life and I will forever be grateful."
At this point Peverley and the Stars will just have to wait for him to undergo the procedure then take it day by day.