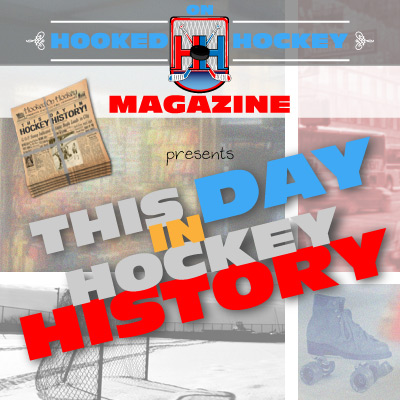 Today in history, NHL history officially begins! The National Hockey League was founded almost 100 years ago and it remains the most premier league in all of the sport (allegedly). Also today in hockey history, the newly formed league goes through some growing pains with some interesting rules, a player that refused to stop playing games, a lack-of-a-shutout streak, and some good things done by the Florida Panthers.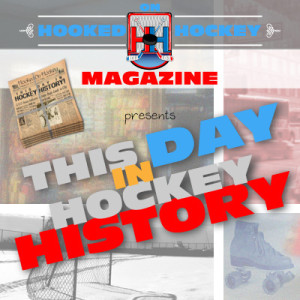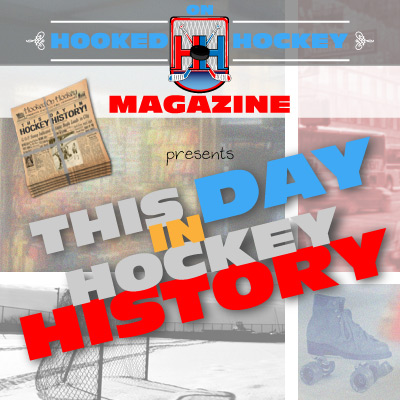 February 26, 1917 – History was made, as the National Hockey League was officially founded! The original teams included the Montreal Canadiens, Montreal Wanderers, Ottawa Senators, Toronto Arenas, and Quebec Bulldogs (who announced that they would not operate during the inaugural season). Only one of those teams has gone the distance and still operates today (the Senators back then were a completely different organization than the Senators of today). Although, I think that the Toronto Arenas eventually became the Toronto Maple Leafs, but I'm not sure, so anybody, feel free to clarify/correct me here!
February 26, 1925 – In addition to extending the number of games in the regular season from 30 to 36, the NHL announced its new "anti-defense" rule, which would prohibit teams from having more than two players in their own zone when the puck was not present (keep in mind that there was no offside rule, either). Today, the NHL's "anti-defense rule" is clarified as having Dennis Wideman and Mike Cammalleri on the ice at the same time.
February 26, 1961 – Gordie Howe became the first player to play in 1,000 NHL regular season games, coming in a 4-1 Red Wings loss at Chicago. Don't think for a second that he was done, though, as he'd finish his career with 1,767 NHL games under his belt, an NHL record to this day. He also holds the record for most NHL seasons (tied with Chris Chelios at 26), most WHA games plus NHL regular-season games (2,186), most WHA plus NHL playoff games (2,421) most NHL and WHA seasons (32), and being the oldest player to play an NHL game at 52 years and 11 days (nobody else has played past age 48, which I assume is Chelios and his ghost).
February 26, 1969 – The Rangers and goalie Ed Giacomin shutout the Bruins 3-0. The significant part? It was the last time the Rangers would shutout the Bruins for twenty-two years! The Rangers wouldn't shutout Boston again until rookie Mike Richter and co did the job in December of 1991. Yikes!
February 26, 1996 – Florida's Ray Sheppard scored his ninth career hat trick in a 4-3 Panthers win over the Sabres. Exactly one year later, Sheppard would score his 11th career hat trick in a 10-5 win over the Bruins. Neat! Also in that 1997 game, Scott Mellanby set a Panthers record with a whopping four assists and coach Bryan Murray won his first game with his new team.
Source: Hockey Hall of Fame