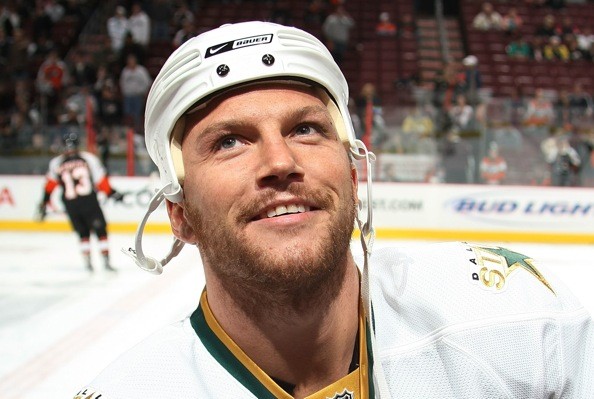 One of the most annoying parts of hockey are the players known as pests. These are the players who make it their job to get under the skin of other players, annoy them and get a rise out of them. While many pests are only disliked by players, some just tend to cross a line that gets them disliked by fans as well, with their actions making them some of the most notorious players in the league.
The Dallas Stars have had many players like this that have become fan favorites, such as ex-Star and current Sabres' captain, Steve Ott. He is considered by many players to be the most annoying person to play due to him never leaving you alone, while several have gotten on the bad side of the fans. Having a bad history as pests doesn't help them either.
Matthew Barnaby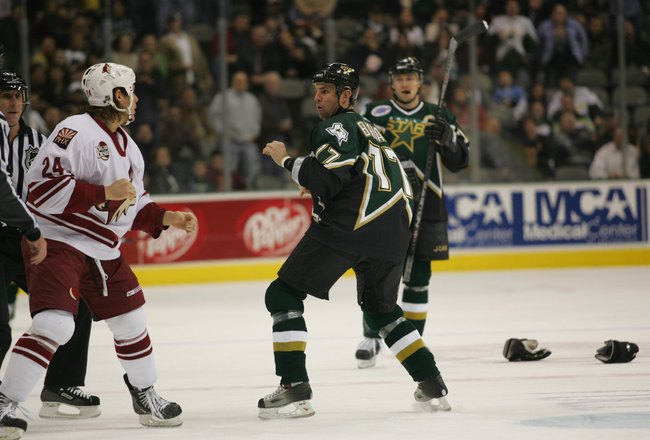 Matthew Barnaby came to the Dallas Stars as a free agent on July 5, 2006 after an unsatisfactory season with the Chicago Blackhawks and an already well earned reputation as one of the league's biggest pests and an annoying player. Barnaby played with many teams throughout his career, most notably the Buffalo Sabres, but wherever he went fans were torn between loving and hating Barnaby.
Barnaby was known for a very intense and in-your-face style of play and was aggressive to the point where he would drive his opponents up the wall. On top of that, Barnaby would trash talk, taunt, and fight pretty much anyone. He's the type of player that adds fire to any team he's on, while still annoying the fans of his team at times as well.
Some fans liked him during his one season (39 games) with the Stars but he still had his reputation as the ultimate pest of hockey.
Claude Lemieux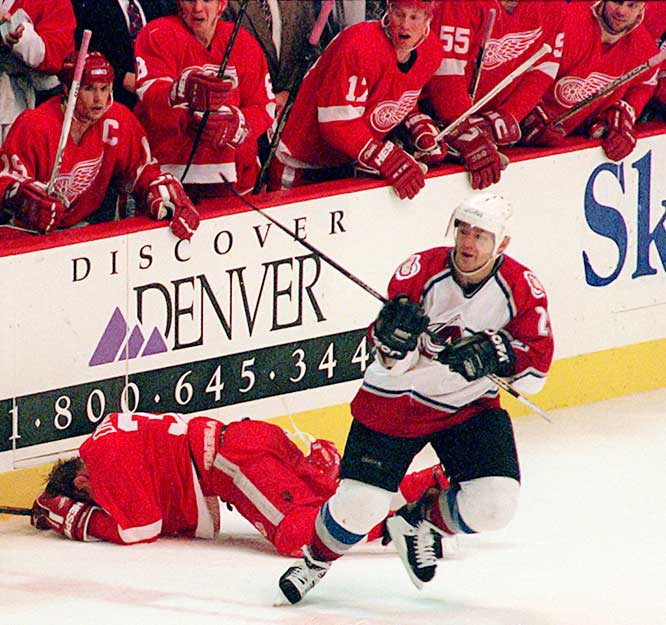 When it comes to unpopular players, Claude Lemieux is probably the first that comes to mind for hockey fans. Claude took being a pest to a whole new level, as well as playing dirty, making him easily one of the most hated players in NHL history.
Claude was traded to the Dallas Stars from the Phoenix Coyotes in January of 2003 in exchange for Scott Pellerin and a conditional draft pick. While his 32 games played with the Dallas Stars were rather uneventful, but he was still known as Pepe Lemieux, a dirty player and huge pest, despite his reputation as a key player in the post-season (He is, after all, a 4 time Stanley Cup winner).
The moment that pretty much cemented his reputation as the most hated player in the league, no matter what team he played for, came in the 1996 Western Conference Finals while playing for the Colorado Avalanche, with a horrific hit on Kris Draper.
As hated as Lemieux was at times, many people respected him for his post-season play. He won four Stanley Cups, scored 19 game-winning goals in the playoffs during his career and won a Conn Smythe trophy.
Sean Avery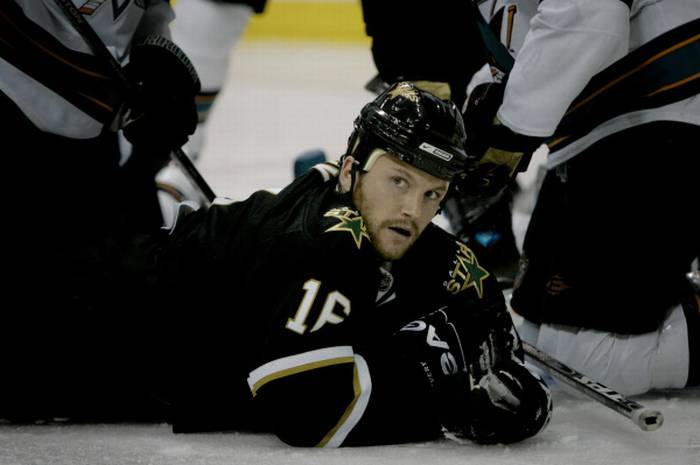 One of the most controversial hockey players of modern times would by far have to be Sean Avery. Avery developed a bad reputation for trash talking and being a pretty annoying player and pest before even making it to the NHL, and his reputation only got worse when he made it to the big leagues, making it hard for even the home fans to like him.
After a career of controversy, Sean Avery was signed to the Stars by co-general manager and Avery's former teammate/roommate, Brett Hull. Hull signed Avery in order give the Stars more, "fire and emotion on the ice", giving him a 4-year contract worth $15 million. This proved to be one of the worst free agent signings in Stars history, as Avery didn't do much more than stir up trouble, only playing 23 games for the team before being suspended indefinitely (at the time) and kicked off the team for his "sloppy seconds" comment about his ex-girlfriend dating Dion Phaneuf of the Calgary Flames.
To put it simply, Avery could be a jerk.
Here is a clip of Avery's 'sloppy seconds' comment as well as some opinions from his Stars teammates:

A new star is rising in Dallas.