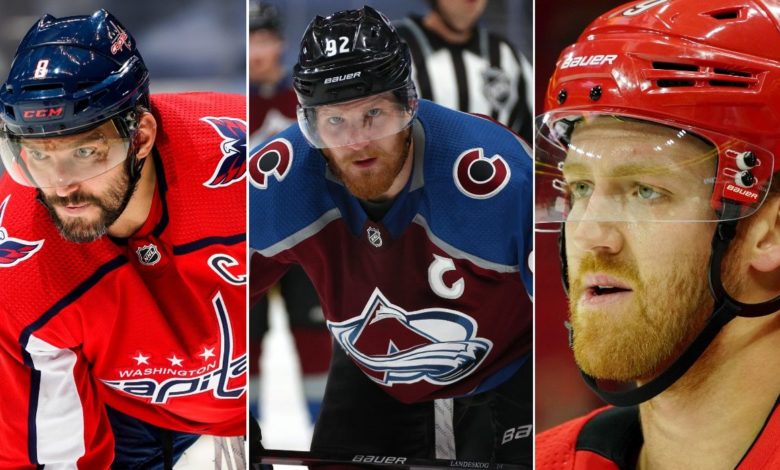 The NHL Playoffs are only a few games away from the Finals and the offseason is drawing nearer.
This offseason will be a bit more fun than usual, with an expansion draft on top of the usual entry draft and the opening of free agency.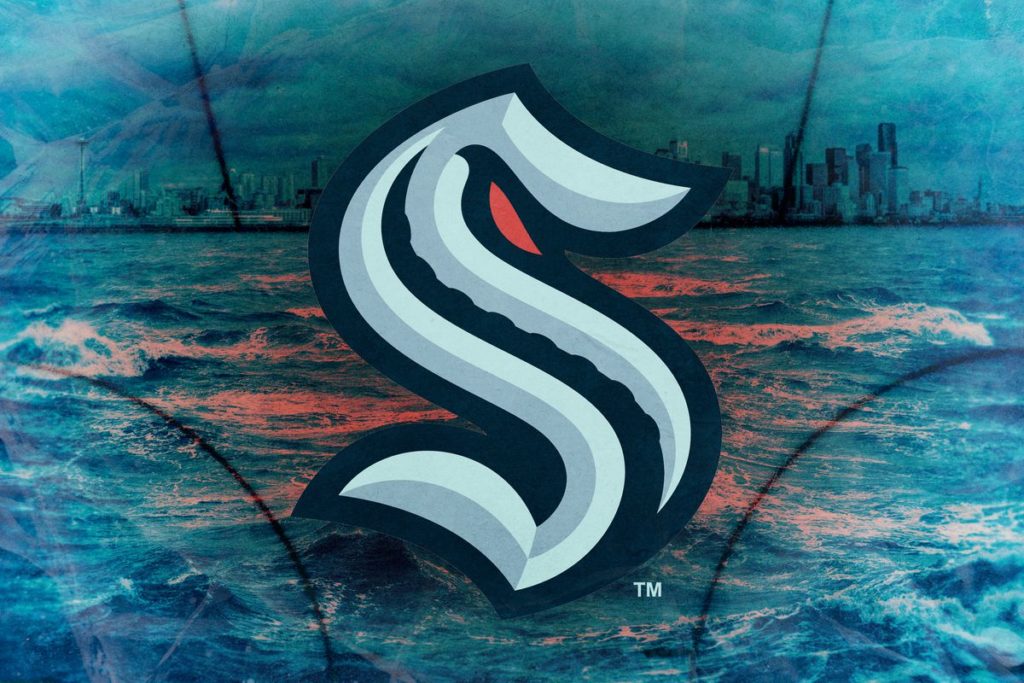 I'll have an article out shortly about the expansion draft and I'm not a scout or prospect guru so I'll leave the entry draft alone. I do think it's a fun exercise each offseason to look at some of the best free agents available and possible fits for them so that's what I'll be looking at today.
Without wasting more of your time with the introduction, let's take a look at the top five available players this summer (and some notable extras).
Notable Extras
These are guys who were just outside of the top five or could have made the top five but it is a safe bet they will return to their current team.
Alex Ovechkin – Ovie wants to come back to the Caps, the Caps want their captain and franchise legend back. It's just a matter of working on the contract. You can read about what that might look like here.
Gabriel Landeskog – "Excited to be a part of this group. I love all the guys in there." That was Landeskog after the Avalanche were beat out by the Golden Knights last round. I can't imagine Colorado letting their captain walk or Landeskog wanting to walk away from a powerhouse.
Tuukka Rask – Not only is he out for 5-6 months through injury, but he said it himself, the choice is Boston or no one.
🎥 Tuukka Rask reveals that he played through a torn hip labrum this season that will require surgery and talks about wanting to return to the #NHLBruins next season: "I'm not going to play for anybody else but the Bruins. This is our home." pic.twitter.com/EbBsppL1Gf

— Boston Bruins (@NHLBruins) June 11, 2021

Philipp Grubauer – There's not much (good) out there for goalies this offseason and Grubauer had a heckuva season in Colorado. He might command a bit more than say, Frederik Andersen, on the open market, but he's done well in the playoffs for Colorado. Grubauer is a solution in Colorado, not a question mark.
Top 5 Unrestricted Free Agents This Summer
1) Dougie Hamilton
2020-21 Cap Hit: $5.75 million
Carolina's defense is really good. A big part of that is Hamilton. He was a front-runner for the Norris Trophy last season having accumulated 40 points in 47 games before missing the final 21 games of the regular season with a devastating leg injury. Despite missing what ended up being about a quarter of the pandemic-shortened season, he still managed to finish 7th in Norris Trophy voting. He followed that up this season with 42 points in 55 games. Despite all of this, Carolina is reportedly willing to move on from Hamilton, even going so far as to letting his agent know he could talk to other teams for a potential sign-and-trade deal.
Possible Fits
Seattle Kraken: Starting out your inaugural season with a top-pairing guy would certainly improve Seattle's chances out of the gate. Plus, they are the only team (other than Carolina) who can offer an eight year contract per expansion rules.
Chicago Blackhawks: They need a major upgrade on the backend and they are thought to be interested in Hamilton.
Philadelphia Flyers: Another team that could use an upgrade. Some extra protection would certainly benefit Carter Hart and maybe get him back on the right track.
Carolina Hurricanes: If Dougie doesn't find a fit outside of Carolina, he could always head back to his current team ""The door is wide open here. We love Dougie" said Carolina GM Don Waddell.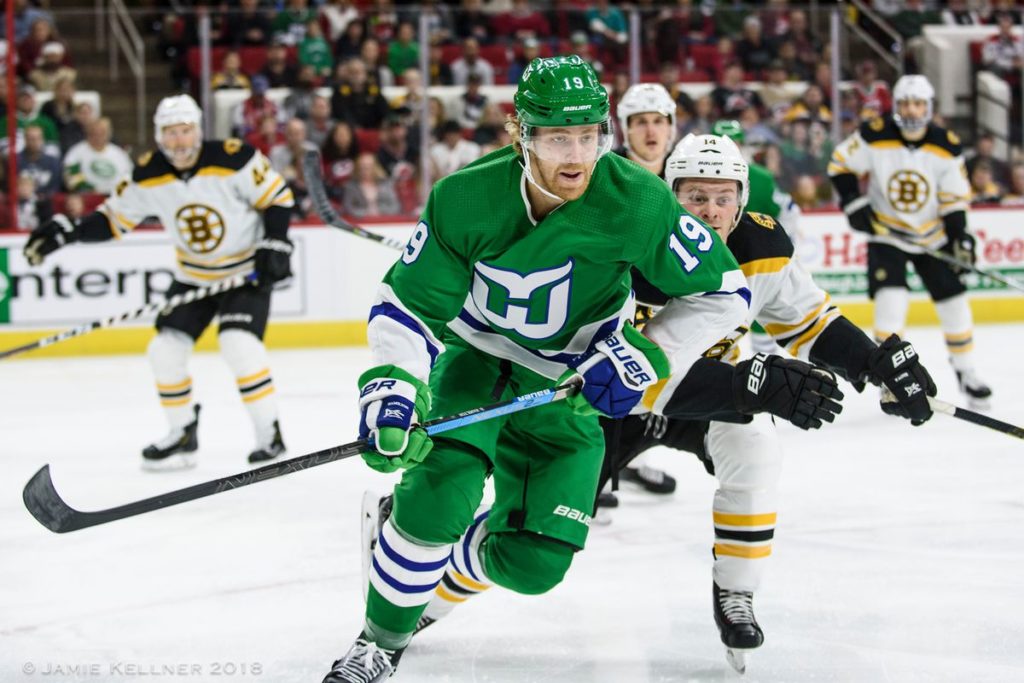 2) Taylor Hall
2020-21 Cap Hit: $8 million
After looking like a washed up has-been in Buffalo, Taylor Hall revived his season, and his value, with a move to Boston at the trade deadline. GM Don Sweeney said he'd like to have Hall back with the team, but he has a lot to figure out first. Boston has six forwards that are RFAs or UFAs, five defensemen who are RFAs/UFAs, and both of their goalies are UFAS. Hall may still end up in Boston, but there's a lot of moving pieces.
Possible Fits
Boston Bruins: Hall said he wants to stay. Sweeney said he wants him back. Is it as simple as that or do the Bruins have too many other cap considerations for it to work?
Carolina Hurricanes: Even after re-signing Andrei Svechnikov and either Dougie Hamilton or his replacement, the Canes will still have close to $20 million in cap space. Owner Tom Dundon has made his love for skilled, offensive players known, and Hall could find the "fit" he craves on a possible contender next season in a market that won't harass him as much as Boston or some of the other options below.
Toronto Maple Leafs: Hall owns a home in Toronto and said he is prioritizing fit over money. The Leafs can provide Hall a great fit beside Matthews or Tavares. They may just not have the cash to do it.
Edmonton Oilers: Speaking of teams needing scoring wingers that have great fits, the Oilers can offer everything Toronto can, with better possible back-to-back Hart Trophy winners in Conner McDavid and Leon Draisaitl. Plus, wouldn't bringing back Hall to Edmonton be a nice feel-good story? They may even have the cap space to sign him if the next guy on my list moves on.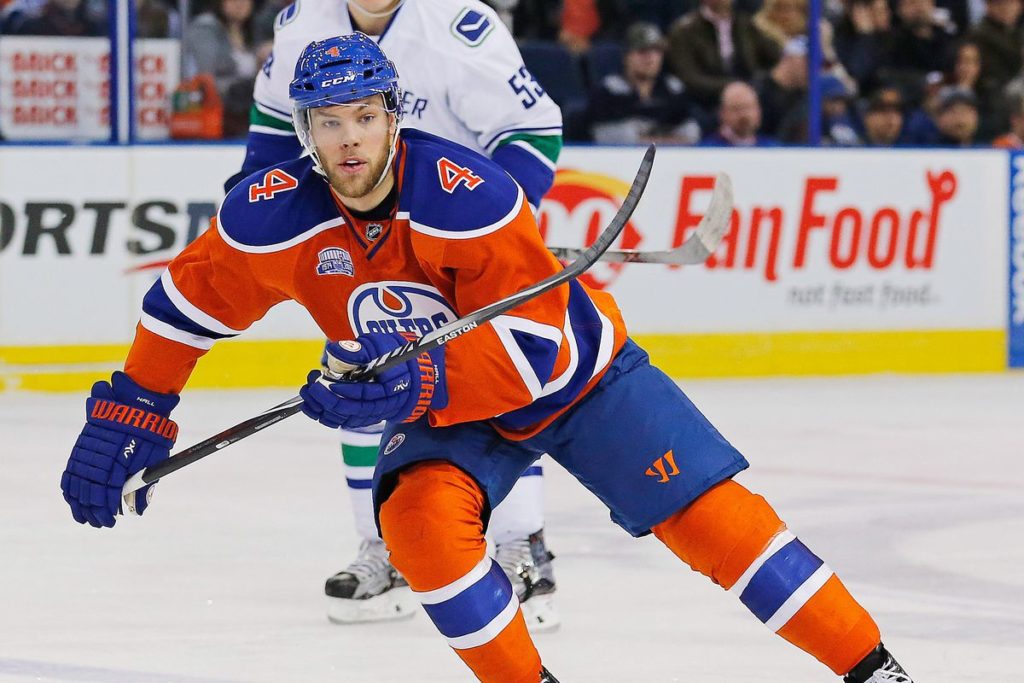 3) Ryan Nugent-Hopkins
2020-21 Cap Hit: $6 million
The Oilers and Nugent-Hopkins may both be looking for other partners this summer. The team is looking to shake up its forward depth and is reportedly eyeing Zach Hyman. "Nuge" has never been this close to wading into the free agency pool. The Edmonton Journal's Kurt Leavins may have wrote it best: "I believe the odds of Ryan Nugent-Hopkins being a member of the Edmonton Oilers next season is only 50/50. The Oilers would like him back. But not at any price."
Possible Fits
Ottawa Senators: Owner Eugene Melnyk went on the Bob McCown podcast recently and said GM Pierre Dorian would like to add a veteran center to help youngsters Josh Norris, Colin White, and Shane Pinto both by providing mentorship and insulation in the lineup. They have the cap space and the desire, but would "Nuge" want to play there?
Los Angeles Kings: They have the cap space and they have some exciting talent in the pipeline. Could "Nuge" provide a bit of a bridge until Quinton Byfield and others are ready for the spotlight?
Anaheim Ducks: The Ducks eventually need to go from retooling to competing. Aging Ryan Getzlad and Adam Henrique may not inspire fear in anyway, but a scoring-by-committee approach may work if Nugent-Hopkins is dropped into the lineup.
Edmonton Oilers: As Leavins said, it's 50/50 whether he resigns or not. That's still a good chance if he's willing to leave a little on the table to help the team.
4) Tyson Barrie
2020-21 Cap Hit: $3.75 million
This article seems to be revolving around the Oilers now. While a highly unusual player like Barrie hits the market in back-to-back seasons after a good and a great season – in which he led all NHL defensemen in scoring – that's exactly what's happening with Barrie. His first two UFA years have been in pandemic times which means he'll likely be moving on again after a huge season on Edmonton's top power play.
Possible Fits
Detroit Red Wings: Barrie is looking for a long-term deal so he can have some consistency after playing with three teams in the last three seasons. If he's willing to leave some money on the annual amount on the table, GM Steve Yzerman may see the value in a veteran defensemen to help the rebuild start to take the next steps.
Chicago BlackHawks: Like the Hamilton option, the Hawks will look for help on the backend. The main question is would they overlook Barrie's defensive shortcomings if it means plugging him on the top power play immediately?
Seattle Kraken: The options that will be available to the Kraken in the expansion draft won't be as good as Barrie. He could be another guy to slip in as a marketable face to the new franchise that would mean a lot of pucks in the net in Seattle – both for and against them.
5) Zach Hyman
2020-21 Cap Hit: $2.25 million
Hyman has become a legitimate top-line energy player and scorer for the Leafs over the last few seasons. His ascension and the stagnant salary cap may mean he has priced himself out of Toronto. Every team would love to have a Hyman in their lineup.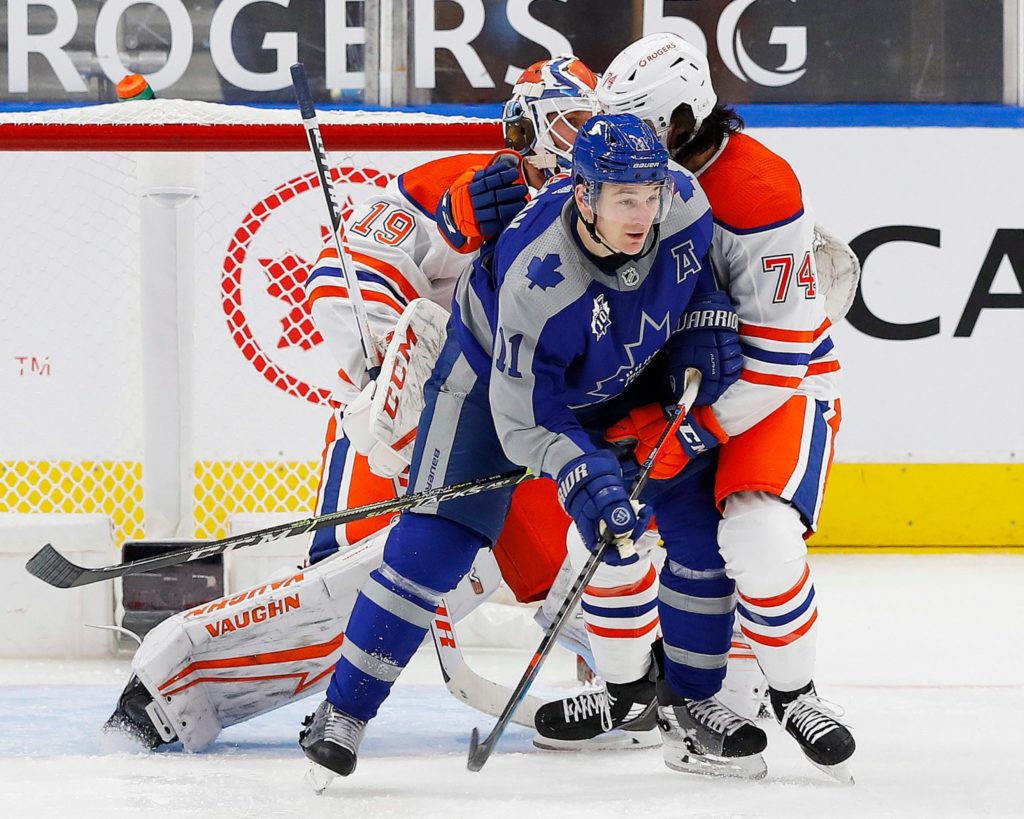 Possible Fits
Edmonton Oilers: There have been rumours swirling about Edmonton's interest in Hyman for a while now. Moving to Edmonton would also mean he could stay in Canada while maxing out his contract, something he can't do by staying in Toronto.
Detroit Red Wings: "We were together since day one," Wings captain Dylan Larkin said in 2016 when talking about his time with the Michigan Wolverines with Hyman. A close personal relationship isn't everything, but it is something.
St. Louis Blues: The Blues have their own UFA in Jaden Schwartz to deal with this summer, but one could argue letting Schwartz walk and signing Hyman would be an upgrade. There's a world in with St. Louis could get both contracts done by moving some other pieces around.
Calgary Flames: Hyman seems like the perfect Darryl Sutter player. He won't play around you, he'll play through you. And if you have the puck, he'll get it back. If the rumors of GM Brad Treliving being on the hot seat – and a possible core shakeup – are true, Treliving could do a lot worse than bringing in Hyman for a culture reset.
Will one or more of the above players end up in those cities or could their be a shock move elsewhere? Only time will tell.
Thanks for reading Hooked on Hockey Magazine and stay tuned for more from our great writers.