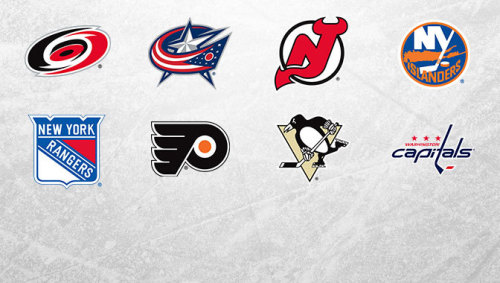 On Tuesday, we released our first edition of the True Record standings.
As part of the recurring feature, I'd like to spend a little time each month discussing some of the things I gleaned from the latest edition, one division at a time.
Today: The Metropolitan Division.
Previously:
*Remember, standings current prior to games on Tuesday, December 9.
The New York Islanders are really benefiting from shootouts. Seriously, in the True Record standings they are two points behind the Pittsburgh Penguins and six points ahead of the New York Rangers in second place. In the real standings, the Islanders are tied for first and ten points ahead of the Rangers. Their 5-0 shootout record makes them the biggest outlier in pretty much the entire True Record standings. Things like this are what frustrate me about the real NHL standings. What if the Islanders end up with a better playoff seeding because of a freakish shootout record? It's just unfair.
This is a bad division. Now, this is probably something you could figure out looking at the real standings as well, but holy crap it is bad. The Pens and Isles are the only two teams above .500 (in both versions of the standings), and the rest of the teams are all within three regulation and overtime wins of each other. The Atlantic Division is in good shape to get the wild card spots right now.
The Columbus Blue Jackets are one of the teams in the league currently being punished for losing the wrong way. For example, although they are nearly identical to the Dallas Stars (don't worry, we'll get to them later) in the True Record standings, they sit five points behind them in the real standings. Sure, the Jackets are flat-out bad, but other bad teams deserve to be recognized as such, too. That's what we're here for, I suppose.
What did everybody else take away from the True Record standings in the Metropolitan? Did anything surprise you?
Taylor Gaines can be reached at TGaines@hookedonhockey.com or on Twitter @GainesTaylor.
Love Reading About Hockey?

Subscribe to keep up-to-date with the latest and most interesting hockey news!
| | |
| --- | --- |
| | We hate spam just as much as you |