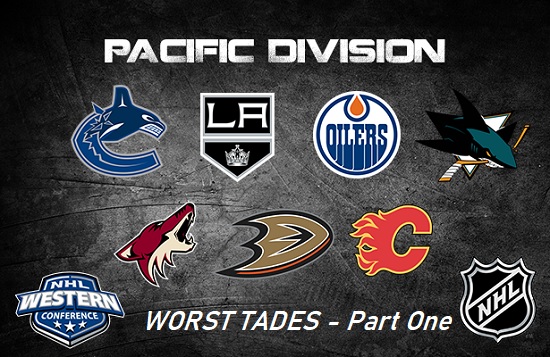 Welcome back to the third part of our four part series "Worst Trades of the Decade."
The world is crazy right now, the NHL season seems more and more likely to be pushed back, so why not forego all of that and have some fun? With these articles I plan on finding the worst trades made by each team since 2010, now that we have 2020 vision.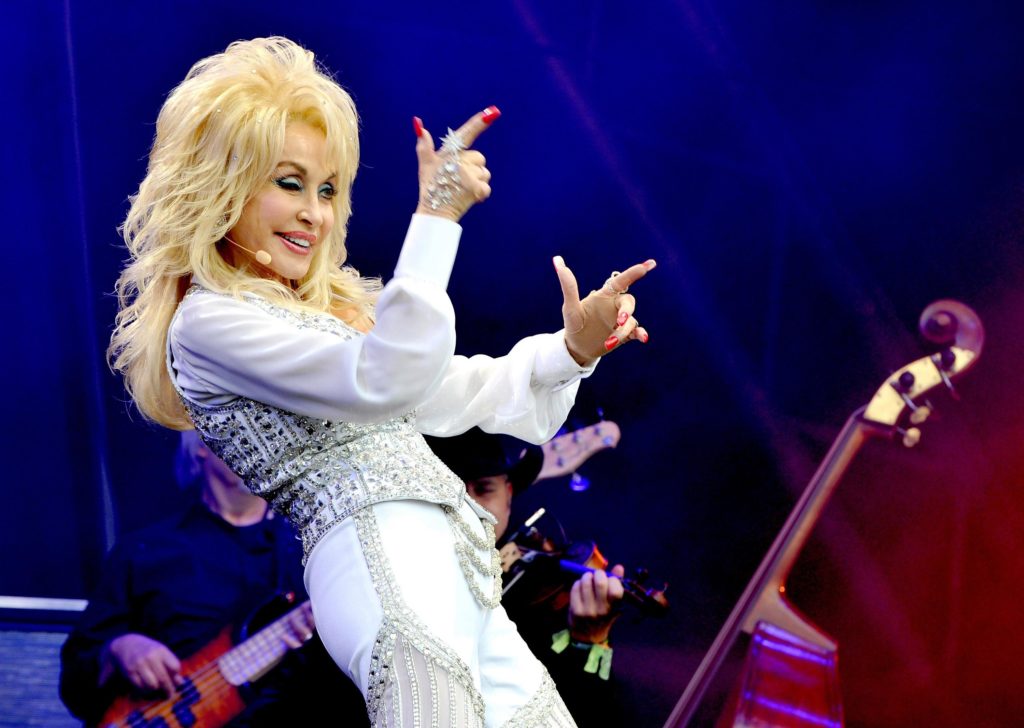 I'm doing the series in four sections so I can go over one division at a time. You can read the first two articles at the following links: Central Division (part one – here) and Metropolitan Division (part two – here).The Pacific division will be broken into two parts as there were some complicated choices to make and explain between Anaheim, Arizona, Calgary, and Edmonton's worst deals. Just think of all the options Peter Chiarelli provided me to choose from from the Oilers!
Now that I have that out of the way, let's get on with making fun of your favorite team reviewing some of the worst trades of the past 10 years.
Pacific Division
Anaheim Ducks
I'm a big fan of Spittin' Chiclets, so I was excited when I first started researching the worst deals in Anaheim's last 10 years, because I knew of the terrible Ducks trade that involved Chiclets's star Ryan Whitney.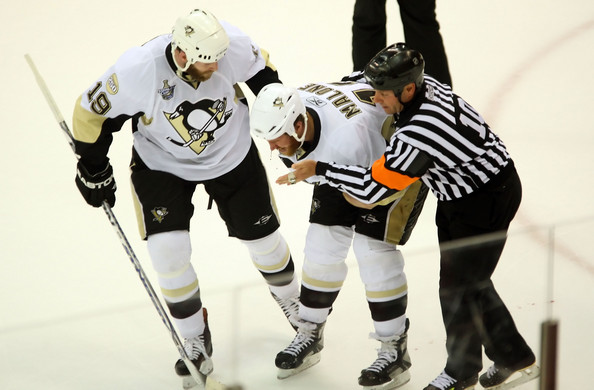 Unfortunately for me, as bad as trading Chris Kunitz to the Penguins was – to ride shotgun with Sidney Crosby, score a memorable game 7 winner, and win three Cups in Pittsburgh – for a year of Whitney, that deal happened in 2009, so it doesn't qualify for this article.
We don't have to jump too far forward from 2009 to find Anaheim's worst trade of the decade, however, as their worst trade was only a couple of years later. The deal in question happened on February 11, 2011. The Ducks traded a young winger with two 50 point seasons to his name in Joffrey Lupul, up-and-coming defenseman in Jake Gardiner, and a fourth round draft pick four 31 year old defenseman Francois Beauchemin.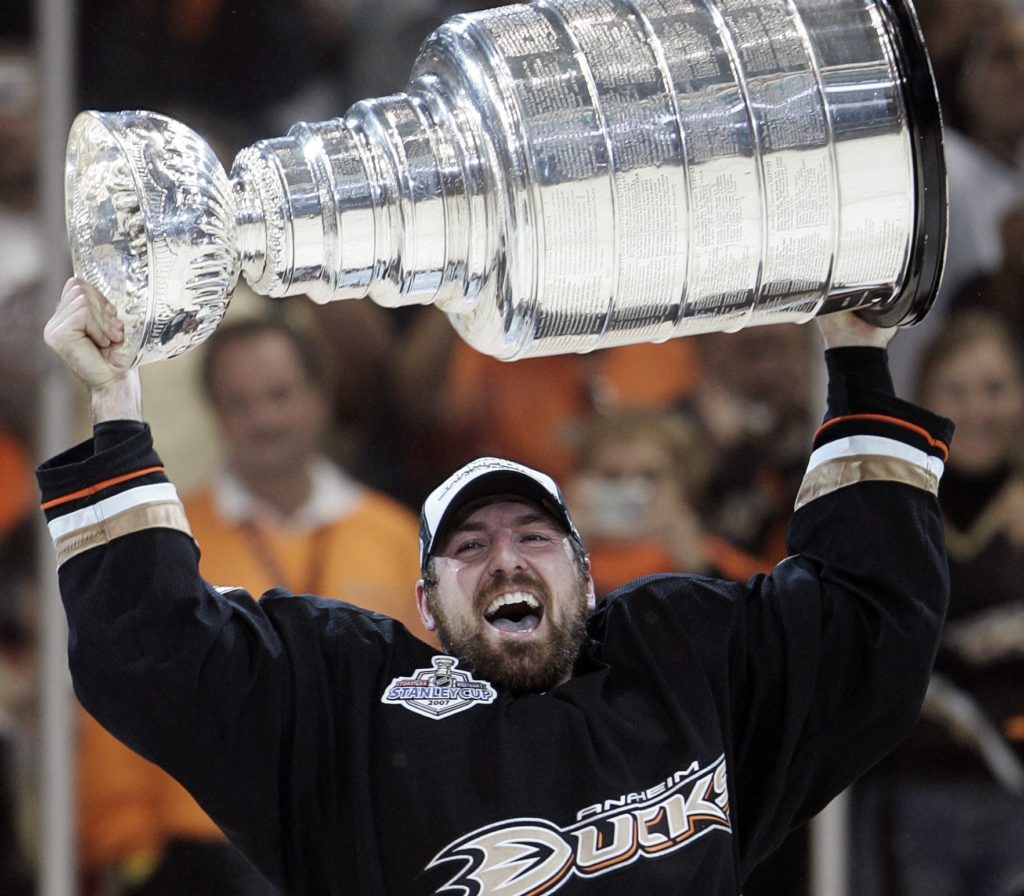 At the time it might have made some sense for Ducks' GM Bob Murray, Beauchemin was a former long-time Duck who had won the Stanley Cup with Anaheim in 2007. The Ducks were going into the playoffs in 2011 and needed extra depth.
However the price he paid, Lupul, Gardiner, and a fourth, makes this deal look oh-so-bad in the aforementioned hindsight we have. That's even factoring in that the fourth round pick, goalie Fredrik Bergvik, never played a game in North America, let alone the NHL.
Yes, Lupul had recently missed about a year due to back surgery and came with injury risks that eventually ended his career. However he still managed 182 points over 5.5 seasons in Toronto, a tenure in which he never played more than 69 regular season games in a single season for the Leafs.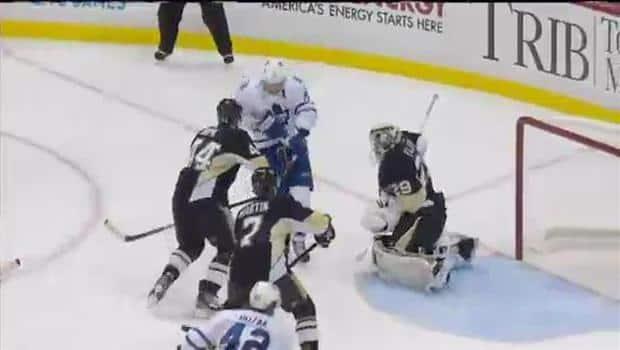 Gardiner was an even more impressive haul for the Leafs, as he was probably their number one defenseman on most nights until Morgan Rielly took over the mantle around 2017 or 2018. Gardiner ended up playing 551 games for the Leafs and recording 245 for organization.
Yes, that was a lot to give up for a stay-at-home defenseman with a career high of 23 points in a season – even if he was a stud in his own zone.
Don't worry Ducks' fans, this doesn't end too badly, just a few months later, at the 2011 NHL Entry Draft, the Ducks traded the #22 overall pick to Toronto for the #30 and #39 overall selections. The Leafs selected Tyler Biggs, who never played a game in the NHL, while the Ducks selected current Ducks' stars Rickard Rakell 30th, and starting goalie John Gibson 39th.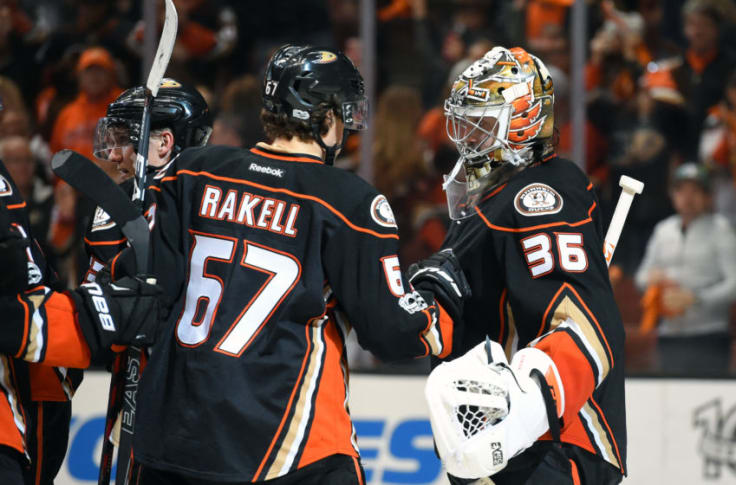 Arizona Coyotes
The Coyotes have a gluttony of bad trades to choose from.
The Alex Galchenyuk for Max Domi trade stings, however Galchenyuk was used to get Phil  "The Thrill" Kessel, so that's something.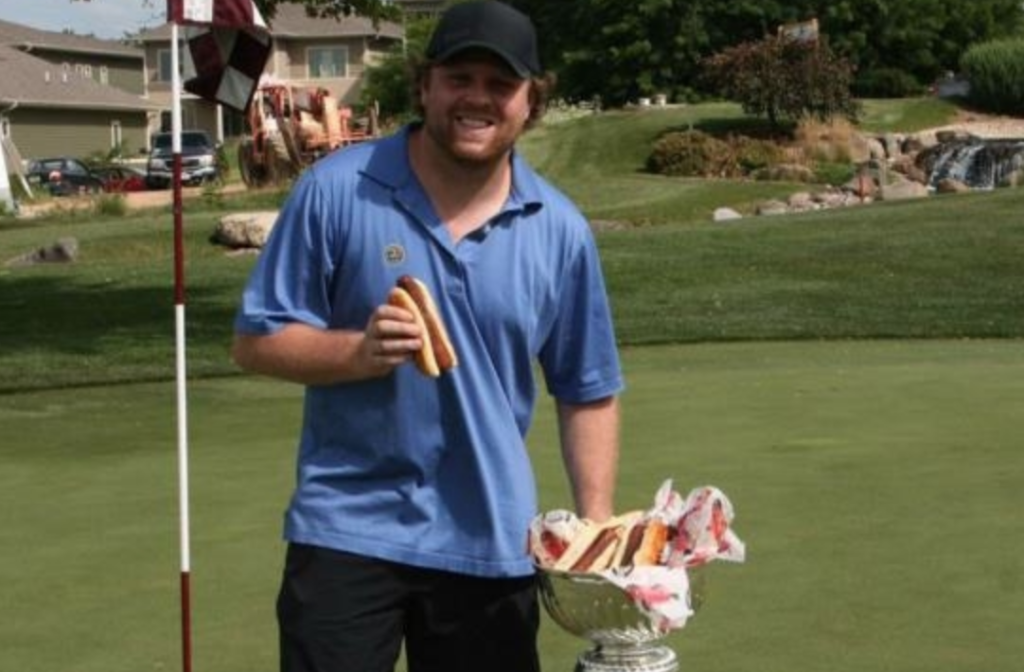 Nick Schmaltz has been okay for Arizona, but that trade could look bad in the long-run if Dylan Strome continues to improve with Chicago. The same goes for the Taylor Hall trade. Yes, it's easy to say the Taylor Hall trade sucks and didn't do much for the Coyotes and left after half a season – but until some of the picks and prospects play (or don't) for the Devils, it's hard to call that a clear loss.
It really comes down to two trades for the Coyotes for worst of the past 10 years. The Kyle Turris trade and the Anthony DeAngelo trade.
I was tempted to declare the DeAngelo trade as the worst trade for the Coyotes' decade after he put up 53 points in only 68 games during the pandemic-shortened season. For perspective, the main return the Coyotes got was Derek Stepan, who was a career 50 point player. However, once he showed up in the desert, Stepan's offensive play dried up and he has record totals of 35 and 28 points the last two seasons.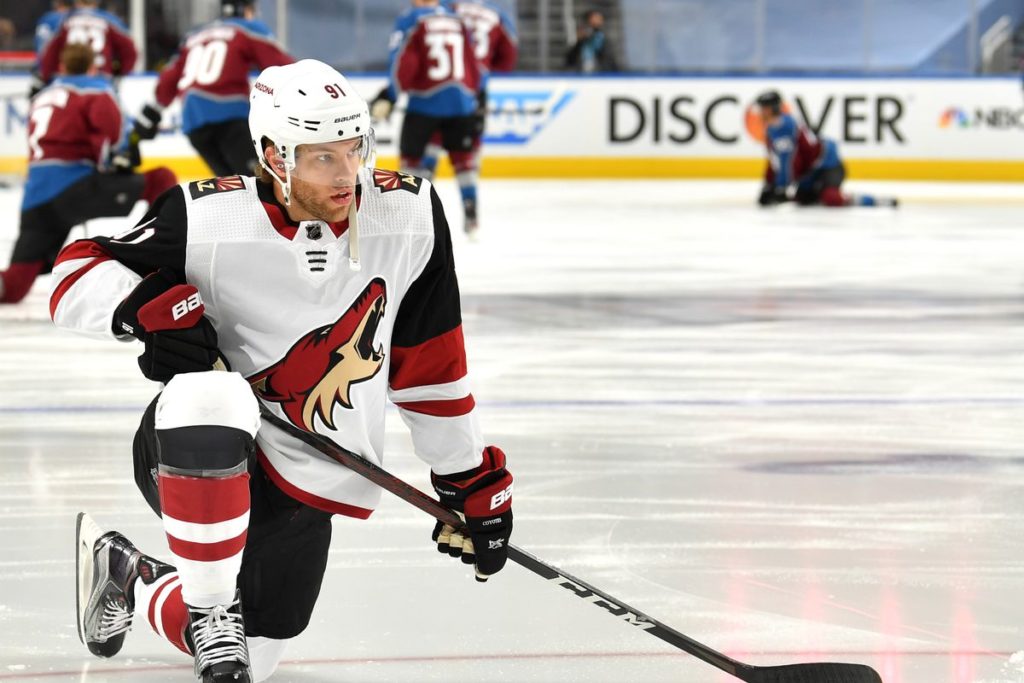 The issue is that DeAngelo is a power play specialist who is stuck on the third pair behind Jacob Trouba and Adam Fox in New Year. Depending on if he signs, or is traded, the outlook of this trade could change dramatically over the next couple of years.
So with that trade out of the way we are back to the Kyle Turris trade. On December 17, 2011 Arizona traded recent third overall draft pick, Turris, to the Ottawa Senators for defensive prospect David Rundblad and a 2012 second round pick.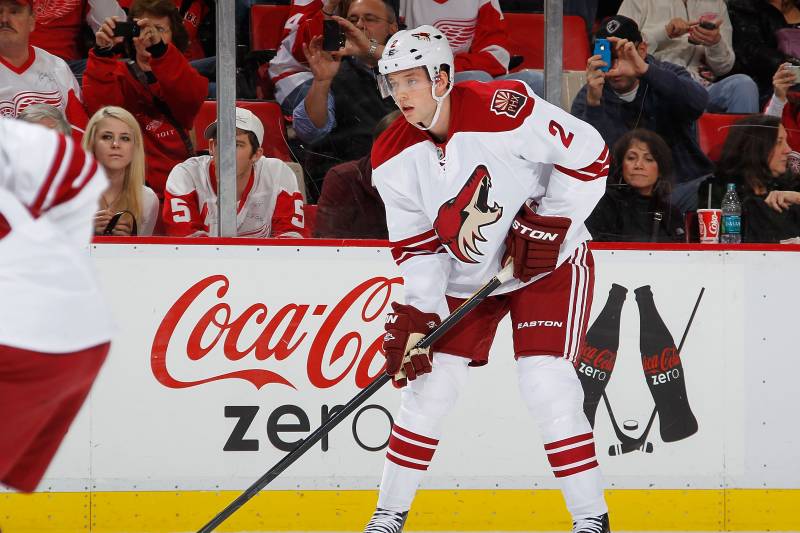 Turris is currently 416 points and 726 games played into his NHL career, most of which happened with the Senators. Rundblad played a total of 26 games for the Coyotes, with a grand total of 5 points.
Worse yet, the second round selection Arizona acquired in the deal was then traded the next year for Antoine Vermette. Vermette was solid player for the Yotes for a couple of seasons, but then the original deal gets a bit more bitter. After proving himself as a solid center depth option, the perpetually rebuilding Coyotes traded Vermette to the Hawks in 2015 for a first round pick and Klas Dahlbeck.
So not only did Arizona lose the initial trade badly, but half of the return they got for Turris only cracked their roster for a few games, and the other part of their return became a first round pick (Nick Merkley) who played one NHL game for them and a fringe NHL/AHLer (Dahlbeck) who only played parts of two seasons for them.
Again, we'll have to look back at the Hall deal a few years down the road and see if it can take over the combined failure of the Turris and Vermette trades.
Calgary
As someone who fell in love with watching Jarome Iginla play when I saw Calgary take on Toronto in a 2002 game, it was hard to not select the Iggy trade as the worst trade.
Yes, Iginla was the Flames' face of the franchise, but he was also 35 years old, was a pending unrestricted free agent, and Calgary was going in the opposite direction of what Iggy was looking for – a chance to chase the Stanley Cup. Something he may not have wanted to do had they won when they should have, in 2004.
Before I go down that rabbit hole too much, as much as it was an underwhelming trade for the Flames, it didn't end up super peachy for the Pittsburgh Penguins either.
A return of low-end prospects Kenny Agostino (played 10 games in Calgary) and Ben Hanowski (16 games for Calgary) is not a great return by any stretch of the imagination. However Calgary was still able to get a first round selection for Iginla – a pure rental.
That selection, Morgan Klimchuk, only wound up playing one game for the Flames (and in the NHL for that matter), but there was no way to know they would whiff on the pick at the time of the deal.
As I mentioned, Iginla only played 12 regular season games in Pittsburgh and was part of the miserable sweep at the hands of the Bruins in the 2013 Eastern Conference Finals. In that series the Penguins somehow managed only two goals, neither of which came from Sidney Crosby, Evgeni Malkin, James Neal, and the aforementioned Iginla.
I apologize for spending so much time on a deal that wasn't the worst, but I thought it was noteworthy enough to spend a few quick paragraphs on. So what was the worst deal then?
That trade was Calgary's first trade of the decade, on January 31, 2010. The Flames sent hard-hitting, hard-shooting, fan-favorite, and originator of the Double Dion, Dion Phaneuf, underrated Fredrik Sjostrom, and prospect defenseman Keith Aulie, to the Leafs for a package odds and ends.
That package consisted of bottom-six center Matt Stajan, a good, but not Phaneuf good, defenseman in Ian White, long-time Blues two-way forward Jamal Mayers who was entering the twilight of his career, and Niklas Hagman.
Hagman was coming off three straight seasons of 20+ goals, but would never reach those heights again the NHL – even though he was paid like a 20 goal scorer at the time. He was in the second season of a four year contract that saw him paid $3 million a season. He would play 106 games in Calgary and notch 42 points.
Stajan would actually go on to have a long career in Calgary, playing eight and a half seasons and 558 games. However the majority of those were as a third and fourth line player – collecting 190 points along the way. He had started off his career strong in Toronto, starting off with two seasons of 27 points before jumping to 39, 33, and 55 points the season before the trade. Even the season of the trade, Stajan had netted 41 points in Toronto and added 16 in 27 games after the deal for a career high of 57 points.
Unfortunately Stajan would fall off steeply after that, only reaching 30 points twice more in his career – scoring more in the teens than the 30-50 range he had established prior to the deal.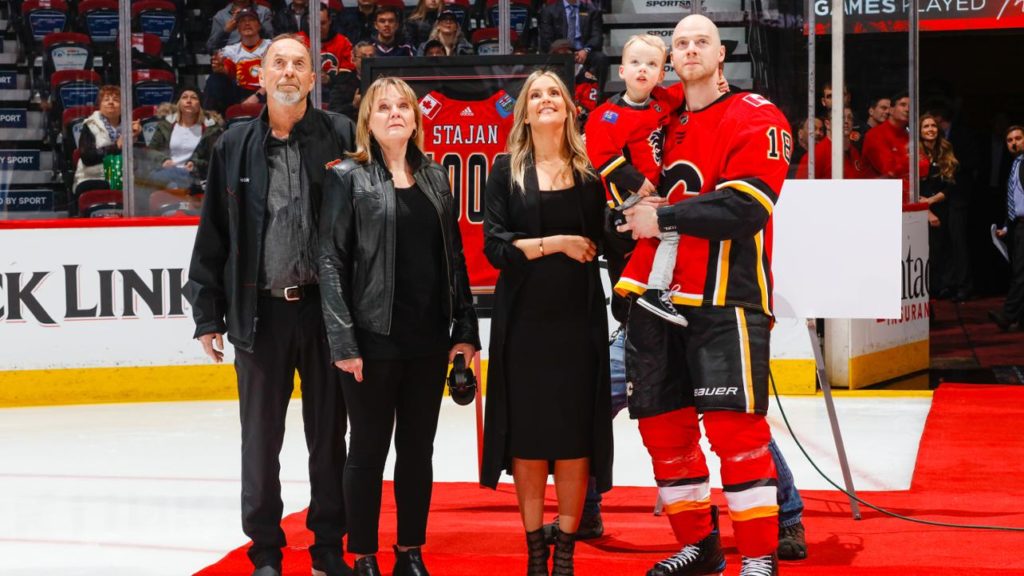 White and Mayers combined for 70 games played and 24 points between the two of them in unremarkable stints in Calgary.
If you were keeping track, that means the sum total of what Calgary received played 734 games for them, and scored 254 points in Flame's uniforms – not bad, right?
Well, once compared to what Phaneuf did in Toronto, yes.
Phaneuf arrived in Toronto with much hype and it didn't take long for then-GM Brian Burke to name Phaneuf the first captain in Toronto since Mats Sundin left.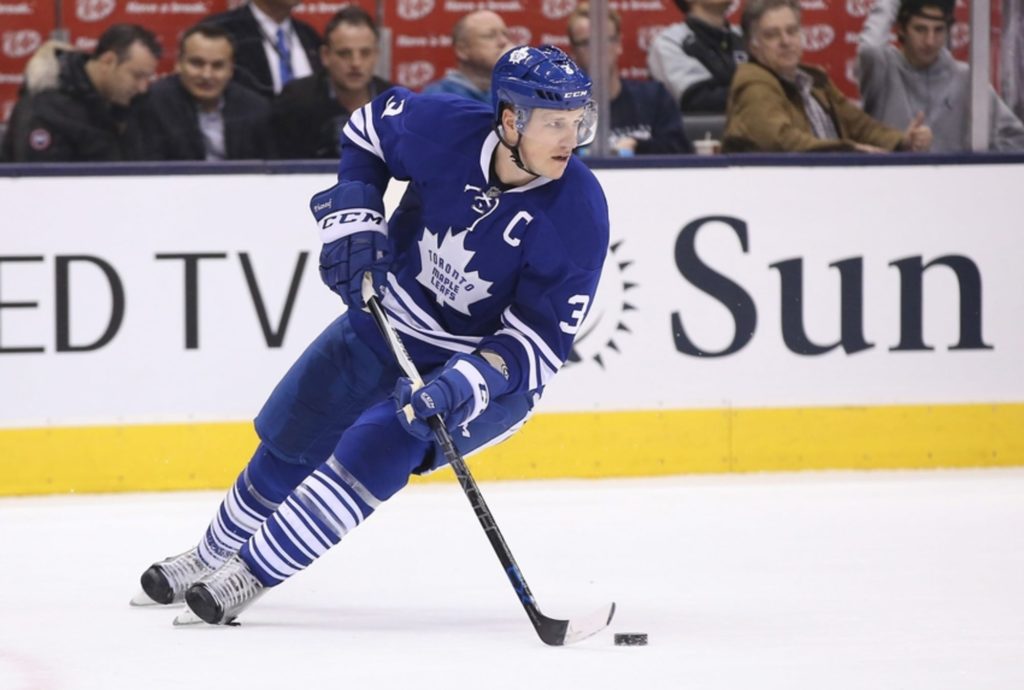 Yes, Phaneuf may have been overmatched, given too much responsibility, only had one season with a positive plus/minus in Toronto, and had little-to-no help around him during his time with the Leafs – but he did what he was advertise to do. He scored points, hit hard, played rough, and was a presence in his prime that Toronto lacked on the blueline since the late-90s.
In his five full seasons and two partial seasons in Toronto, Phaneuf racked up 196 points in 423 games. Thats six more points that Stajan in 135 less games. That's only only 60 points less than everything Calgary got back in the trade, despite 311 less games than all of those pieces played in Calgary. Oh, and Phaneuf put up those numbers despite being a defenseman being compared to three forwards and an offensive defenseman.
It's not even really worth mentioning Sjostrom's 10 points and season and a half as one of the only back-checking forwards in Toronto, nor Aulie's 57 games in Toronto.
So yes, Calgary, unfortunately your worst deal is one of the few times a team has lost a trade with Toronto recently.
Edmonton
Now that you've had a laugh at Calgary, get ready for your pain, Edmonton fans.
After all, you had four years of Peter Chiarelli in this decade. There are literally dozens of articles about his bad trades. The trades don't even reflect the bad signings, like Milan Lucic's absurd contract or Mikko Koskinen's head-scratching deal.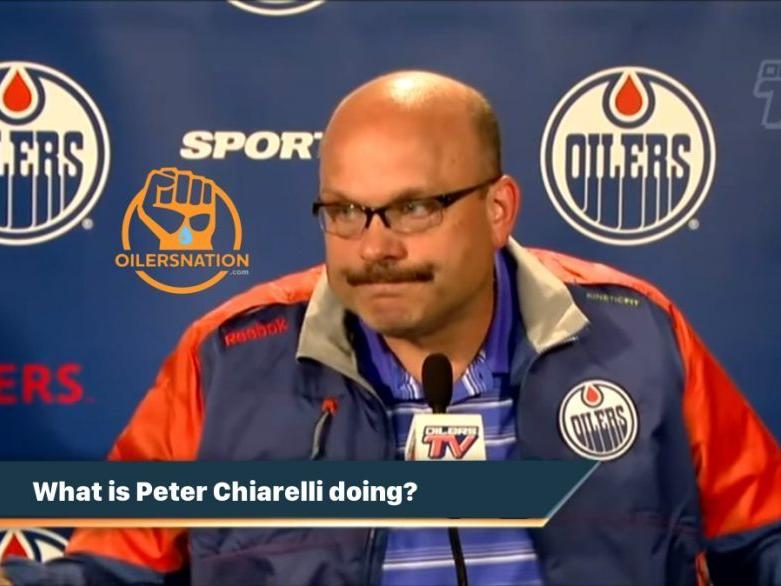 Which makes choosing the worst deal in the last decade for Edmonton pretty difficult.
The big one that jumps out immediately is the Taylor Hall for Adam Larsson deal. After Arizona's section, it seems to be a trend where Hall is involved in bad deals.
Yes, Edmonton lost that deal badly and it should definitely be in consideration. However, has either team really had much success since that trade? Yes, Hall won an MVP, but part of that was because there was no one else in New Jersey to score. For those who want to take out their pitchforks because I'm not selecting this trade – why don't you take a second and read this sober second thought trade follow-up article from a Devils' blogger.
So what is the worst trade of the past ten years for the Oilers? I was stuck between three options. First of all was the above Hall deal. The second deal I considered was the horrific trade for Griffin Reinhart. It should speak volumes about the deal that Michel Anderson of the Islanders blog Eyes on Isles had this to say about the Islanders former fourth overall selection, Reinhart, in an article reflecting on the deal:
"Reinhart was supposed to be a piece of the core, but instead, his greatest contribution (to the Islanders) was getting traded."
Oilers' fans know why that is now, as that deal sent a first and a second round selection to the Islanders. Those picks became Anthony Beauvillier and some guy named Mathew Barzal.
That's a pretty tough pill to swallow when Edmonton only saw Reinhart play a total of 30 games (29 regular season, one playoff game) and record one assist in the regular season and one in the playoffs for a total of two points.
So yes, two points for the like of Barzal and Beauvillier was tough to not choose as the worst deal. That said, at the time of the deal Reinhart was a highly-regarded prospect and had starred for the Edmonton Oil Kings of the WHL. Plus, trading a mid-round (16th) first and a low second recorder (33rd) for a recently selected fourth overall wasn't seen as crazy at the time. It's really only with hindsight that we can say it was that terrible.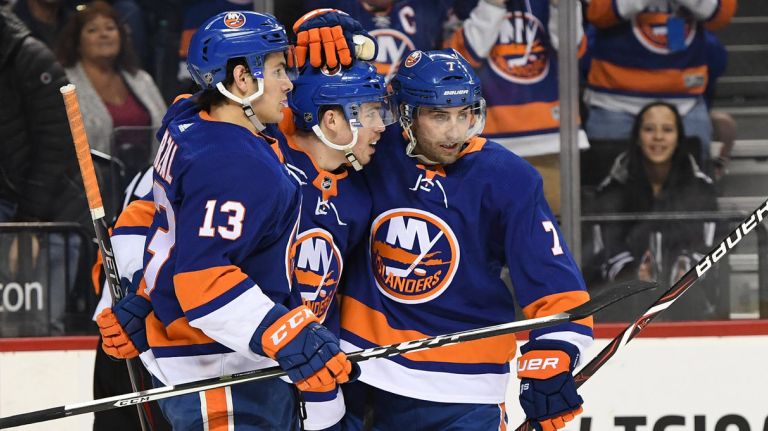 Not content to lose only one ill-advised trade to the Islanders this decade, the Oilers came back to the Islanders two years after the 2015 Reinhart trade and pulled the trigger on their worst trade of the decade in June 2017.
Actually, that trade itself – the Jordan Eberle trade – wasn't all that bad if both pieces were present day versions of themselves. The return the Oilers got considering everyone knew Everyone knew Eberle was going to be on the move wasn't too shabby. I say everyone knew he was going to be traded because he had just come off a poor playoff showing (two points in 13 games) and the Oilers needed to dump salary with Leon Draisaitl coming off his entry level contract (ELC) and the league's current top-earner, Connor McDavid, only a year away from finishing his ELC at the time.
So that the Oilers were able to acquire a former fifth overall draft pick (2011), Ryan Strome, for Eberle and his $6 million salary doesn't seem too bad off the hop. At that point, Strome had managed 126 points in 258 career games and was still young enough he might have upside. And he did eventually find that upside, only that was only discovered this past season with the Rangers – where he put up 59 points in 70 games.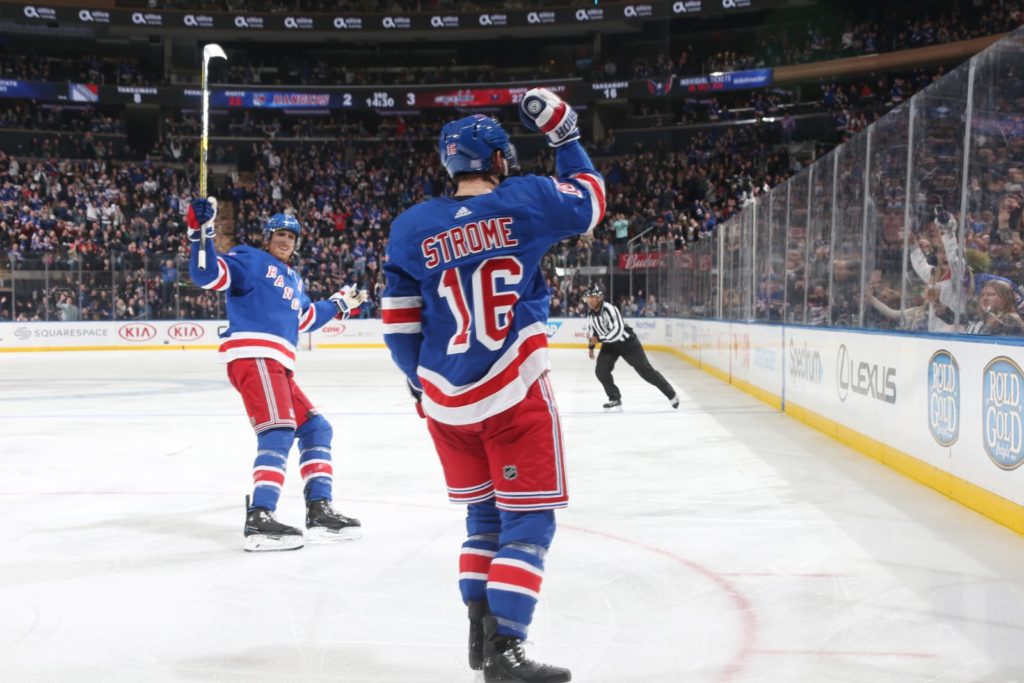 You see, after flailing about in Edmonton for a season and a bit, Strome was traded after playing exactly 100 games in Edmonton. Realizing the Eberle trade wasn't bad enough to begin with, Chiarelli needed to jump in and screw things up even more, and he accomplished that with the November 16, 2018 deal that saw the Oilers trade Ryan Strome to the Rangers for Ryan Spooner.
Long story short, Spooner had a 49 point breakout in 2015-16 that turned out to be a flash in the pan. The Bruins (his team at the time) capitalized in the shine from that season by making him a large part of the Rick Nash trade from New York to Boston. The Rangers capitalized on him only being two seasons removed from that breakout when they sent Spooner to Edmonton in the Strome trade.
Unfortunately, by the time he got to Edmonton, Spooner's breakout had been discovered to be a flash-in-the-pan, and he was dealt as cap dump to Vancouver for one of their cap dumps, Sam Ganger, after Spooner had played only 25 games and collected three points in Edmonton. Spooner finished out the season with the Canucks before heading to the KHL the last couple of seasons.
To top it off, Gagner was then dumped on Detroit at last season's trade deadline along with two second round picks for Andreas Anthanasiou and prospect Ryan Kuffner. Athanasiou played nine games with Oilers and didn't gel enough to be re-signed by the team this year. Kuffer also wasn't signed.
Maybe I cheated by counting all of these deals as one bad trade, so sue me. However it sure is hard to argue when you look at it like this:
Edmonton trades:
-Jordan Eberle (still with Islanders)
-Ryan Strome (still with Rangers)
-Ryan Spooner
-Sam Gagner (still with Detroit)
-2020 second round pick (still with Detroit)
-2021 second round pick (still with Detroit)
What Edmonton has left from those trades:
-Maybe all the bad trades contributed to Chiarelli's firing?
-But really nothing
Can't argue those facts.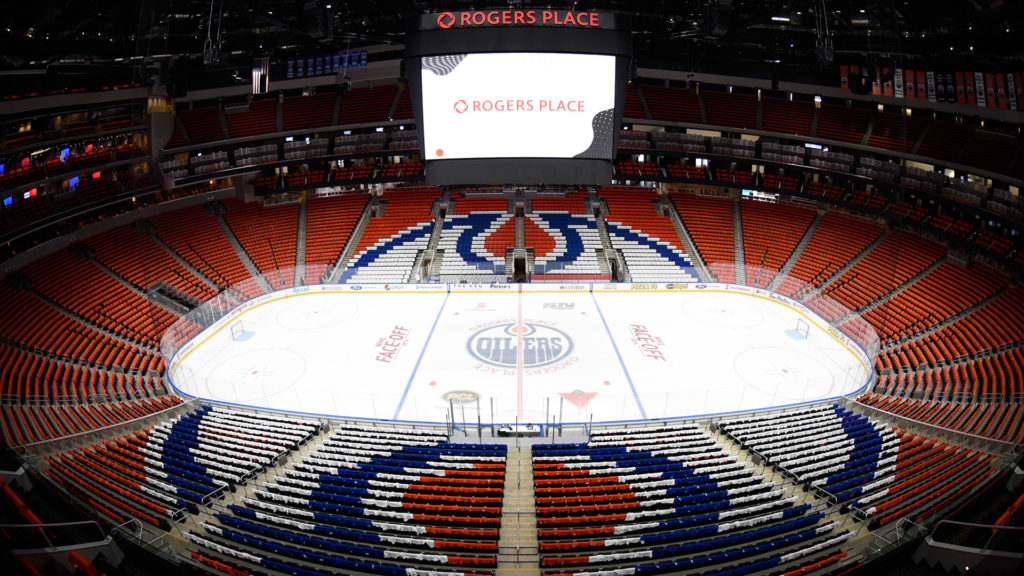 Love Reading About Hockey?

Subscribe to keep up-to-date with the latest and most interesting hockey news!
| | |
| --- | --- |
| | We hate spam just as much as you |