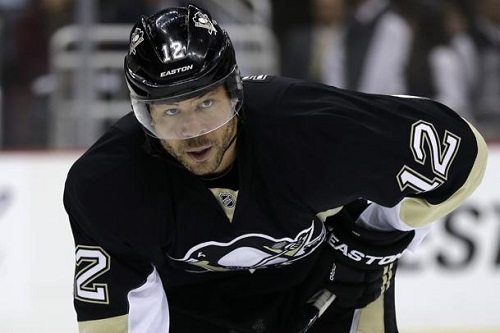 Per TSN's Aaron Ward, the Boston Bruins have signed right winger Jarome Iginla. The deal will pay Iginla $1.8 million as a base salary with an additional $3.7 million bonus should he play ten games with the Black and Gold. There's also another potential $500k in bonuses should he hit other incentives. In total, this could be a $6 million one-year deal for the 36-year-old in a deal that makes a lot of sense for both sides.
After the surprising
departure of power forward Nathan Horton
, the Bruins organization has been looking to fill that void on the top line. The Bruins watched as potential targets
David Clarkson
,
Daniel Briere
,
Vincent Lecavalier
, and even Michael Ryder signed elsewhere on the first day of free agency, but they found a player that should produce in Boston. While
newly-acquired Loui Eriksson
could play on the wing with David Krejci and Milan Lucic, Iginla would be a much better fit as his game better resembles the 'drive to the net' attitude of Horton. Iginla scored 14 goals last season and put up 33 points while splitting his time between the
Pittsburgh Penguins
and the
Calgary Flames
. While Iginla isn't the player he was five years ago, he can still bring a lot to the Bruins.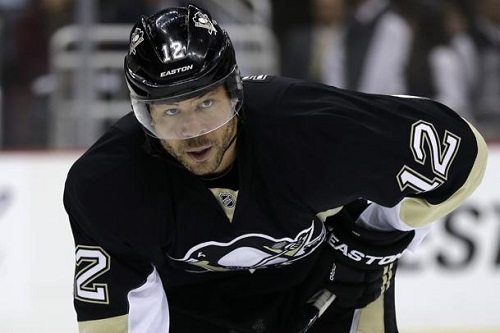 There was a reason Bruins GM Peter Chiarelli went after Iginla at last year's trade deadline: the winger plays with the hard-hitting, aggressive and tough style that the Bruins are known for. The Bruins pride themselves on being a tough team to play against, and Iginla fits that mold a lot better than the Bruins' deadline consolation prize Jaromir Jagr.
Look for the Bruins to play Iginla on the right side with Krejci and Lucic, leaving Eriksson to play on what might be a scary second line with Patrice Bergeron and Brad Marchand. Presuming Iginla can match his production from last season, the Bruins' lineup makes a lot more sense than it did entering free agency.
A lot of Bruins fans went to bed on March 27th thinking they had won the trade deadline sweepstakes for Iginla only to wake up and find out that the
Pittsburgh Penguins
had nabbed the right winger. This time, it's official: Jarome Iginla is a Boston Bruin.