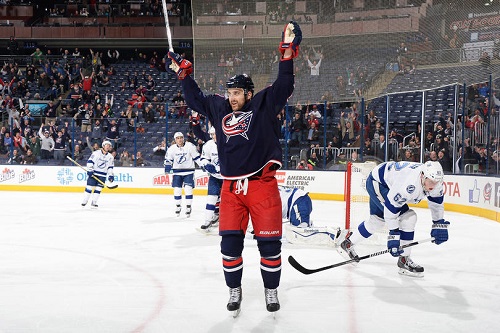 You've got the starting pitcher in baseball. The quarterback in football. And the goaltender in hockey. Three positions that can single-handedly change the outcome of the game more than any other in their sport.
Sure, it takes a team effort to win, but if one of these guys has a bad performance, you can almost guarantee a loss.
That's just one of the reasons why Ben Bishop is currently the Tampa Bay Lightning's most valuable player.
And after Columbus goaltender Sergei Bobrovsky went down with a lower-body injury in the third period of the Blue Jackets' 1-0 win over Tampa Bay on Tuesday, I began to think: Would the Lightning be done for without Bishop?
Obviously, it would hurt a lot of teams to lose their top goalie (even though the Blue Jackets survived without theirs on Tuesday), but the Lightning would especially struggle. They currently have six players out with injuries. Two first-liners (Ryan Malone and Steven Stamkos) and a top-six defenseman (Radko Gudas) included.
So, the offense is already lacking. Plus, Tampa Bay is 25th in the league with 27.9 shots per game. In that case, being 10th in the league in goals per game (2.81) is probably not going to last.
Additionally, the difference between Bishop and second-stringer Anders Lindback is enormous. Bishop is 14-4-1, and Lindback is 2-5-0. Lindback has allowed 57.5 percent as many goals as Bishop in 36.6 percent as many minutes on the ice.
The Bolts need Bishop badly, but they also need some forwards back. Bishop was brilliant on Tuesday, allowing just one (spectacular) goal by Nick Foligno, and the Lightning still managed to lose. They blew a spectacular opportunity to snap their long road losing streak, but they simply couldn't muster up enough offense.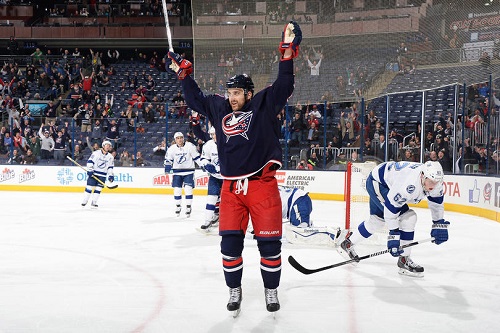 The Lightning are hanging in there until some of their top forwards can return. And Bishop is hanging on for dear life.
But without him for a long period of time, the Lightning are done. Without Bishop, this current version of the Lightning goes from a team competing for a playoff spot to one competing for a top draft pick.
Notes
Forward Pierre-Cedric Labrie (left arm/elbow) and defenseman Radko Gudas (upper body) have a chance to return by the end of the week, Cristodero said.
The Lightning have not scored on the road in 137:13. You have to go back to their 5-1 loss on Nov. 21 against the Sharks to find the last Bolts' road goal, from Tyler Johnson at 7:39 in the third period.
Jonathan Drouin, the Lightning's first-round draft pick earlier this summer, was named player of the month in the junior Quebec hockey league. Drouin had 12 goals and 31 points in 10 games for the Halifax Mooseheads.
The Bolts will be back in action Thursday at 7:30 p.m. against the Ottawa Senators from the Tampa Bay Times Forum. The meeting will be the first of five this season between the two squads.
What do you think the Lightning need more? Offense or Ben Bishop?
Love Reading About Hockey?

Subscribe to keep up-to-date with the latest and most interesting hockey news!
| | |
| --- | --- |
| | We hate spam just as much as you |