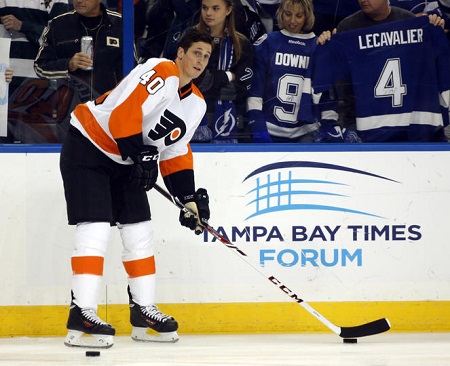 Maybe this should be a story about Vinny Lecavalier. In his return to Tampa Bay, the current Philadelphia Flyer scored a goal, nearly sparking a three-goal comeback late in the third period. Not to mention, he got a huge standing ovation during the first period from his former hometown fans.
But frankly, I'm looking for the real story here.
Wednesday's 4-2 victory over the Flyers marked the seventh straight home win for Tampa Bay. The Bolts are 10-2-0 in the Tampa Bay Times Forum this season, 3-0 since Steven Stamkos went down with a broken tibia. In those three games, the Lightning have outscored the opposition 14-3.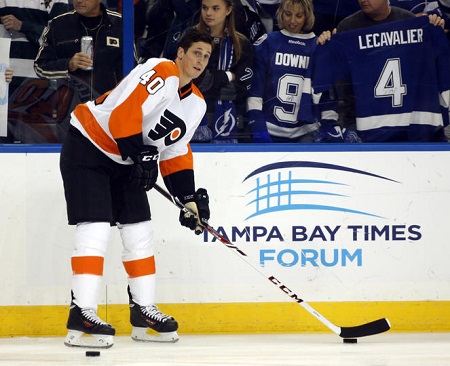 On the road, however, the Lightning haven't won since Nov. 12, the day after Stamkos' injury. They are riding a four-game road losing streak in which they have been outscored 17-6. Their road record for the season is 6-6-1.
While the Lightning's home success has kept them hanging around the top of the Eastern Conference, it seems odd that they send two different teams to the ice depending on the color of their sweater.
What gives?
For a couple years now, they've been a pretty darn good team at home. So this doesn't seem like a fluke. Is it sleeping in their own beds, feeling more comfortable in the locker room or knowing the quirky bounces off the Forum's boards?
Maybe.
My money is on this fact, though: In their 13 road games to date, goalie Anders Lindback has played in five of them, going 1-4. In the other eight games, the Lightning are 5-3. So the simple answer is that the Lightning are a lot better with Ben Bishop in net, and Lindback often plays on the road.
Of course, there is never a simple answer. For example, Bishop started in the 6-3 loss to Phoenix on Nov. 16, but Lindback took the loss because he came on in relief and allowed the "game-winning" goal.
Nonetheless, the fact that Lindback sees most of his action on the road certainly contributes to the Lightning's severe home and away splits.
What do you think the reason is for the sharp difference in home and road records for Tampa Bay? Is there one concrete reason to point to?
Notes:
Vinny Lecavalier's goal on Wednesday was No. 392 in his career. He has 383 with the Bolts and 9 with the Flyers.
Tampa Bay goalie Ben Bishop dodged a serious injury on Wednesday, according to the Tampa Bay Times' Damian Cristodero. Bishop left the morning skate after taking a puck off his right hand near his thumb. Coach Jon Cooper and Bishop reiterated the goaltender would be fine.