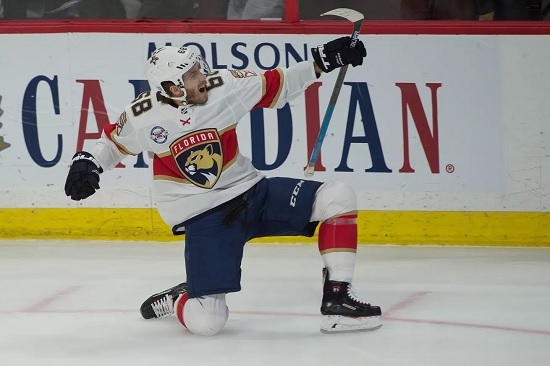 The first weeks of free agency have come and gone and Mike Hoffman is still drifting in the wind like a plastic bag, waiting for a team to catch on to.
Hoffman is coming off of a four year, $20.75 million deal that he originally signed with the Ottawa Senators prior to the 2016-17 season.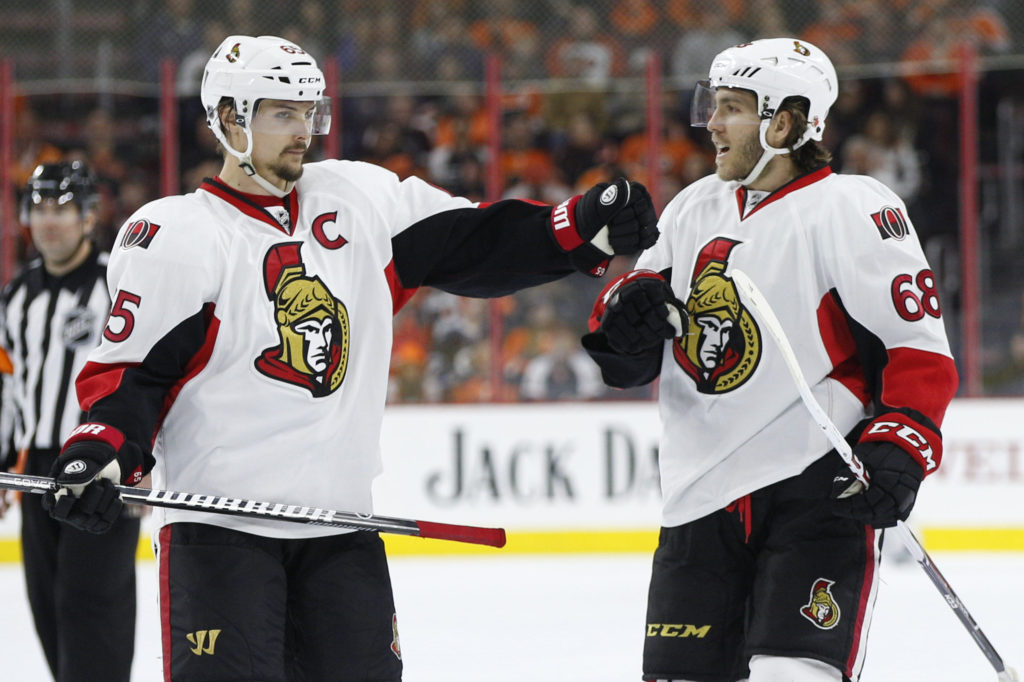 That didn't turn out well for anyone, however, with Hoffman being run out of town after allegations against his now-wife for bullying then-Sens' captain Erik Karlsson's wife. I won't get into that in this article, but you can read into this well-researched article in the Ottawa Citizen by Shaamini Yogaretnam here.
Back before the time of the Sens screwing the Sharks with a trade, the Sharks did the Sens dirty in a deal for Hoffman, acquiring him in a trade that essentially boiled down to Hoffman and a sixth round draft pick for a 5th round draft pick. The Sharks then turned around and flipped Hoffman and a seventh round draft pick for a second, fourth, and fifth round draft pick.
You can double check the math if you like, but from my quick math the Sharks gained a second, fourth, and sixth round draft pick for doing nothing other then trading Hoffman to a team that was in Ottawa's division, because Ottawa's GM Pierre Dorion couldn't trade within the division because of the tire fire of an owner Eugene Melnyk.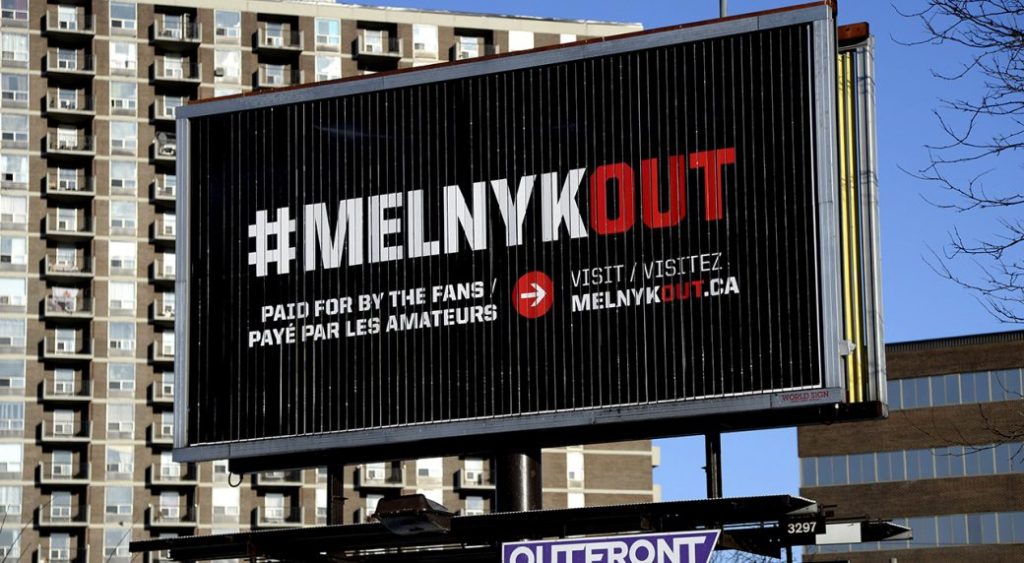 Back to Hoffman himself, the soon-to-be 31 year old scored 36 goals two years ago, and had 29 goals in the shortened season this year, meaning he was on pace for roughly the same amount of goals.
30 goals and roughly 65-70 points in back-to-back seasons is tough to find on the market. Hoffman is actually the 16th highest goal scorer in the NHL over the past six seasons with 169 goals. Consistency like that is hard to find, even if his defensive prowess is seen as lackluster.
So where could Hoffman find himself this upcoming season?
According to his agent, Robert Hooper, 13 teams have reached out and there are 5-6 seriously interested teams. In that article on the Athletic by Adam Vingan, Hooper goes on to say Hoffman could sign a one year deal and go back to market next offseason, and that there may be a bit of wait to see where Hoffman plays this upcoming season.
"I think teams are a little paralyzed at this point in time by the flat cap. I think some of the teams that would love to add Mike Hoffman to their roster have had difficulty moving pieces around in order to make room for a guy like Mike."
Hopper added:
"I think it's just a situation where until we know when the puck's being dropped, there's no pressure on either side to really do anything."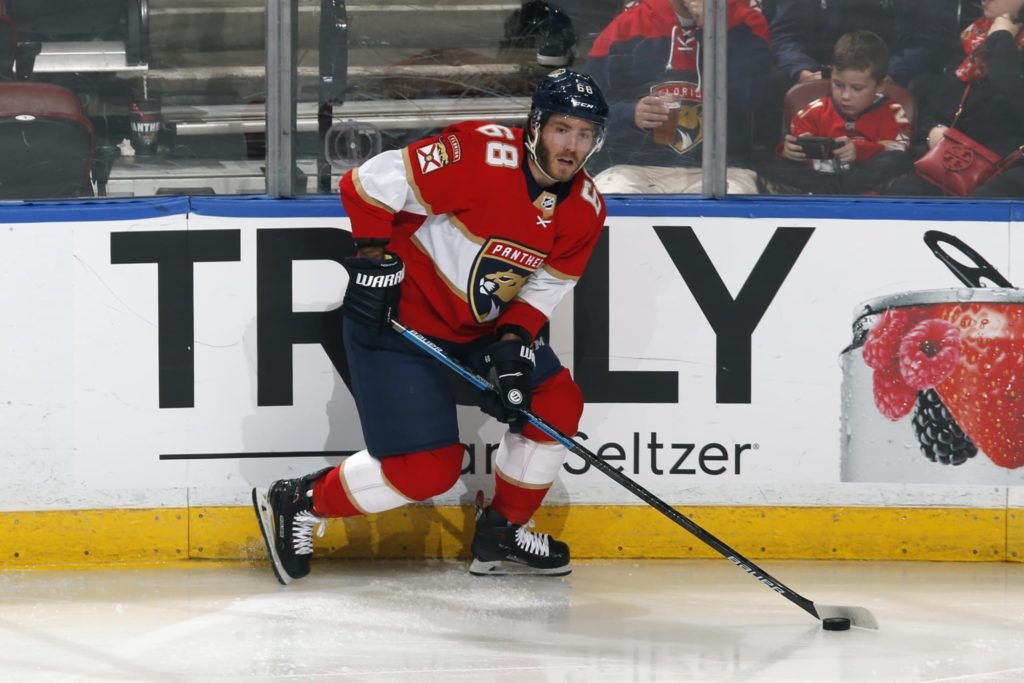 So without a strict deadline and quite a few teams waiting to make moves until they know what next season will look like, Hoffman may have to wait. While Hoffman and the teams play the waiting game, let's take a look at some potential fits for Hoffman when he does sign.
Colorado Avalanche
The Avalanche have been in the rumour mill for everyone to Alex Pietrangelo, Marc-Andre Fleury, and Taylor Hall. Whether they were actually in on anyone (other than Hall) is pure speculation but the situation remains the same. The Avalanche are a good, if not great, team who could use some more secondary scoring. Mike Hoffman can provide that in bunches and may even excel on a second line with a with a two-way centerman like Nazem Kadri.
Boston Bruins
The Bruins may use their available cap space on a defenseman after losing Torey Krug to the St. Louis Blues on a seven year deal. If they don't, or if they sign a Krug replacement and still have some space left, Hoffman could be a great fit for the Bruins.
No one is replacing Brad Marchand on the top line, but do any of Jake DeBrusk, Anders Bjork, Sean Kuraly, Par Lindholm, Greg McKegg, or Anton Blidh sound better than Hoffman? I think not.
Nashville Predators

The Preds need more scoring and their power play was terrible, these are facts.
The Preds could give super-prospect-turned-bust Eeli Tolvanen a chance at the second line left wing spot behind Filip Forsberg to try and remedy some of that. However the Preds have given the firmer first round pick (30th overall) plenty of opportunities since his draft year and he has yet to seize them. With options looking quite thin after Forsberg, wouldn't a 30 goal scorer and power play specialist look nice next to either Ryan Johansen or Matt Duchene?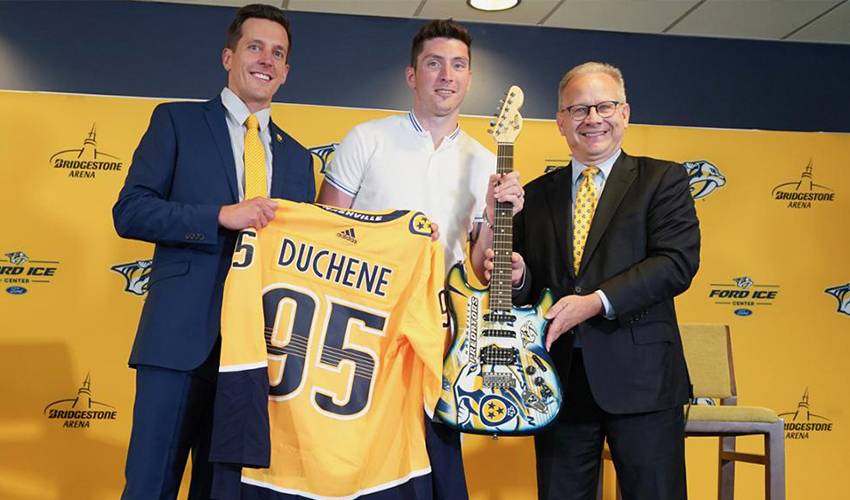 Florida Panthers
It might still be too early to count the Panthers out of the mix for bringing back Hoffman.
Yes, they did let him walk into free agency and Frank Vatrano chipped in with 16 goals and 34 points last season. That said, wouldn't anyone prefer a potential 70 point scorer to player who has a high of 38 points in 81 games? Hoffman would look much better on the 2nd line and power play than most of the other options on Florida, plus he is familiar with the city and franchise.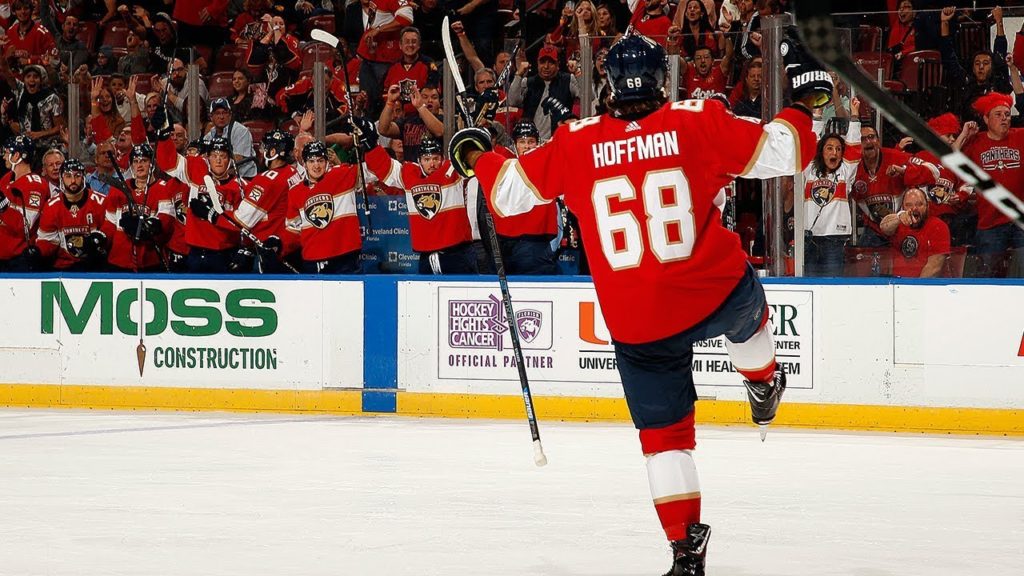 At the end of the day, most teams could use a player like Hoffman, even if most teams may not have a clear fit in the cap or on their team for him. However, I think to perfect way to end this article and to confirm my though at the beginning of the paragraph goes back to Hoffman's agent, Hopper:
"Who doesn't want a 30-goal scorer in your lineup?"
Stay tuned for more from Hooked on Hockey Magazine!