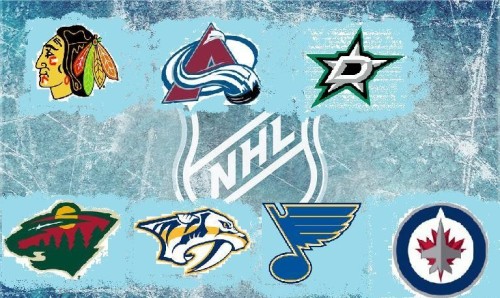 On Tuesday, we released our first edition of the True Record standings.
As part of the recurring feature, I'd like to spend a little time each month discussing some of the things I gleaned from the latest edition, one division at a time.
Today: The Central Division.
Previously:
*Remember, standings current prior to games on Tuesday, December 9.
For those of you who have spent the early part of this NHL season hosting an internal debate over the legitimacy of the Nashville Predators, it may be time to start believing. Well, at least believing that the Preds are going to be a playoff team come springtime. In the True Record standings, Nashville sits third in the Central and comfortably in the Western Conference wild card spot. It's been quite the turnaround, but it looks like Pekka Rinne, Filip Forsberg, James Neal, and Co. are headed in the right direction.
The Dallas Stars are much, much worse than their real record may indicate. They are twice the amount of points behind the Minnesota Wild in the True Record standings as they are in the real ones, in large part benefiting from losing four overtime games. Well, guess what, Dallas? There are no giveaways in the True Record standings. A loss is a loss is a loss, and adjusted for overtimes losses, Dallas' record is 9-16-2, putting them among the bottom-feeders of the league that they likely belong with.
Did someone say bottom-feeders? If you want to see a truly horrible team that is currently hiding out in the sheep's clothing that is the real standings, look no further than the Colorado Avalanche. Despite having 24 points in the real standings, the Avalanche are tied for the second-least amount of points in the entire NHL in the True Record standings with 18. Their failings this season make me perversely happy because of the organization's adamant stance against advanced statistics, insisting that they don't matter. Well, guess who was right this time?
What did everybody else take away from the True Record standings in the Central? Did anything surprise you?
Taylor Gaines can be reached at TGaines@hookedonhockey.com or on Twitter @GainesTaylor.