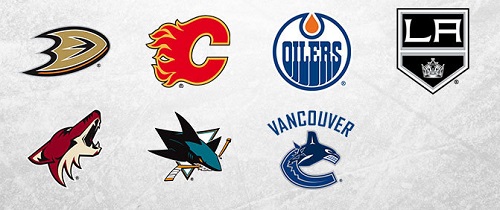 On Tuesday, we released our first edition of the True Record standings.
As part of the recurring feature, I'd like to spend a little time each month discussing some of the things I gleaned from the latest edition, one division at a time.
Today: The Pacific Division.
Previously:
*Remember, standings current prior to games on Tuesday, December 9.
The Anaheim Ducks are overrated. Don't get me wrong, this is a good hockey team. But four shootout wins and two overtime losses are the exact reason that the NHL standings need a revamp. In the True Record standings, the Ducks are tied for the lead in the Pacific with the Vancouver Canucks, but in the real standings, they have the most points in the league. This is frustrating because the least the standings can be is representative of how good the teams in them are to that point. And this team is not this good.
The Pacific Division is loaded. This group has more 30+ point teams than any other division (five) in the True Record standings, and the eye test shows that this is the best division in the league. Ducks, Canucks, Calgary Flames, Los Angeles Kings, San Jose Sharks. Five potential playoff teams in one division. It may be unfair to Eastern Conference teams that they have more competition within their division, but it's unfair to these teams that they have such good competition in theirs.
Okay, so maybe the Edmonton Oilers are the worst team in the league. Four overtime losses have helped them hide their flaws (a little bit), but this team is approaching 20 losses in the True Record standings less than 30 games into the season. Yeesh. Every year, people hope Edmonton will improve, and it seems like they never do. And if the first third of the season is any predictor, this is going to be a long one as well.
What did everybody else take away from the True Record standings in the Pacific? Did anything surprise you?
Taylor Gaines can be reached at TGaines@hookedonhockey.com or on Twitter @GainesTaylor.
Love Reading About Hockey?

Subscribe to keep up-to-date with the latest and most interesting hockey news!
| | |
| --- | --- |
| | We hate spam just as much as you |